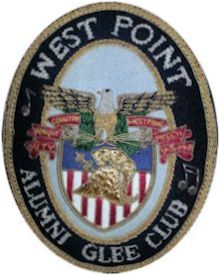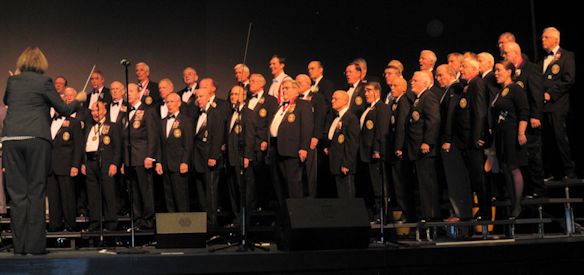 West Point Alumni Glee Club
In July 2007, 156 graduates of West Point, from the classes of 1952 through 2001, gathered for the first ever Glee Club Reunion Concert at Trophy Point with the USMA Band. Springing from the camaraderie and success of that event, the West Point Alumni Glee Club was established in the Fall of 2007 to carry on the rich legacy of singing patriotic and inspirational music, a significant element of the Warrior Spirit.
Membership in the West Point Alumni Glee Club is limited to West Point Alumni who enjoy singing and believe in the importance of traditional music in our service to the nation. Our members average almost 20 years of active duty service with over 75% being combat veterans. Our motto continues to be "No Fun Without Music; No Music Without Fun." Our goal is to spread the love of music among warriors, to sing for veterans, servicemen, and their families, and to generate funds to provide additional support to the Cadet Glee Club that will enable them to travel further and perform more as ambassadors of West Point and the Army.