69696969696969696969696969696969696969696969696969696696969696969696969696969696969
69696969696969696969696969696969696969696969696969696696969696969696969696969696969

2018 Douro River (in Portugal) Cruise Mini-Reunion -- Contact Dave Wallestad

Denis Gulakowski on Sunday nights (8-10pm ET) www.k-radio.net
Anytime: Mike Healy: http://www.irelandreunions.com

Anytime: South African Tour -- Contact Pete Grimm


Dear Classmates, Class Widows and Class Family,
2017 is already proving to be a momentous year in the saga of the Best of the Line with a group of classmates headed to the Galapagos this weekend, a majority of the Class turning Seventy, two highly significant May and August events with our Affiliates from USMA 2019 and a September mini-reunion in San Diego. The list below provides advance notification of class events that will take place between now and the end of the year. While separate e-mailings will go out for each activity, these dates are provided early for scheduling and planning purposes.
Please note in particular, our fast-approaching Gloom Period Happy Hour to take place Thursday, 23 February in McLean, Virginia, the Inspiration to Serve Cemetery Tour for our Affiliation Class on 4 May at West Point during which we will brief the dedication and commitment to service of eight classmates who fell in Vietnam, the Affirmation Ceremonies to be held at West Point on 20 Aug initially , with subsequent events in Colorado Springs, Annapolis and New London at which our Affiliate classmates will reaffirm their commitment to the profession of arms and the San Diego mini-reunion planned for 21-24 September Please note and save the dates below and watch for specifics on each in subsequent e-mails. We look forward to seeing as many as can make it at all of these events.
Best wishes to all for a happy and healthy New Year, KC
2017 Class Calendar of Events
23 February -- Gloom Period Happy Hour, Washington D.C. Our annual Gloom Period Happy Hour, a tradition in the Washington D.C. area for 26 years now, will take place on Thursday 20 February, at Mylo's Grill, 6238 Old Dominion Dr in McLean, VA. All resident and transient classmates, class widows, spouses, and guests at this no-host event which will run from 1730 until the last classmate departs. A notice pertaining to this event will be coming mid-month.
24 April -- Class Spring Luncheon, Washington D.C. On Thursday, 24 April we will hold our Class Spring Luncheon at 1130 at Mylo's Grill in McLean, VA. A flyer will be distributed in late March.
22 June-- Class Summer Luncheon, Washington D.C. Welcome the summer solstice at our June Luncheon, Thursday, , 22 June, at 1130 at Mylo's Grill in McLean, VA. A flyer will be distributed in mid-May..
14 September -- Class Autumn Luncheon, Washington D.C. Join us for our Autumn Lunchon at 1130 on Thursday, 14 Sepember, at Mylo's Grill in McLean, VA. A flyer for this event will be distributed in mid-August..
21-24 Sept – San Deigo Mini-reunion. . As announced this week by Bob Yaap, planning is progressing nicely for our 2017 mini-reunion in San Diego. Made up of Bob, Dutch Harmeling, Gary Marshall , Scott Nix and Dick Simmons, the committee has selected a major beachfront hotel and is arranging an exciting array of activities for us including a private tour of the San Diego Zoo, golfing opportunities, and a sunset dinner cruise on this dynamic city's famous harbor. For the moment, the committee seeks from us an indication of interest so they can book a block of hotel rooms and estimate a headcount for the dinner cruise. If you haven't already done so, please email your interest to Yapper, at byaap@me.com, by 19 January.
7 December -- Annual Beat Navy Luncheon, Washington, D.C. To be held at Mylo's in McLean, Virginia on Thursday 7 December, two days before the game, which will be played this year at Lincoln Financial Field in Philadelphia. The gathering will begin at 1130 with a social hour followed by an ala carte lunch. All resident and transient classmates, spouses and guests are welcome to attend. A flyer for the Beat Navy Luncheon will come out in early November.
50 Year Affiliation Events: We hope one or more of these will pique your interest.
a. 30 March – Leader Challenge. Join other classmates at West Point for this ethics training session for the three upper classes. Mike Colacicco is our coordinator for these events at which members of the Affiliation Classes ('67, '68 and '69) join a cadet platoon to discuss an ethical situation experienced by a recent grad, as told by that junior officer. We gather the evening prior, meet forthe next morning for the prep session and then join your cadet escorts for lunch in the Mess Hall before accompanying them to the section room. Those who have participated find it extremely worthwhile and the cadets eager to hear our impressions. Participation does require providing your own transportation to West Point and involves an overnight stay for those coming from outside the area. There is no TDY or reimbursement from the Academy or AOG for any of these expenses. Our personal experiences with the cadets, while short, were extremely rewarding and afforded us a inside view of the current state of the Corps. Great opportunity to experience first hand life in the Corps today, and interact with these exceptional young men and women, all of whom are eager to learn more about about what West Point was in the Sixties. If interested, please let Mike know at kingf@hvc.rr.com by 1 February .
b. 4 May Inspiration to Serve Cemetery Tour At this event we will brief to our Affiliates the lives and service of eight classmates interred in the West Point Cemetery who fell in Vietnam:
1LT Joe Silva KIA 26 Sept 70
1LT Jon Shine, KIA 15 Oct 70
1LT Pick King KIA 7 Feb 71
CPT Paul Sawtelle KIA 16 Apr 71
CPT John Woodrum KIA 9 May 71
CPT Harry Thain, KIA 24 May 72
CPT Chip Oliver KIA 3 Sept 72
MAJ Ken Yonan MIA 24 Apr 72 (remains returned Apr 88)
Separately we will be seeking relatives, roommates, company mates or others who served with these classmates to tell their stories to the Class of 2019. For now, we would like 36 classmates to volunteer to serve as escorts for the cadet companies on the tour. The lives of eight other fallen graduates will also be briefed, primarily members of recent classes who fell in Iraq and Afghanistan. The purpose of the tour is to give the Third Class the opportunity to reflect on the accomplishments of fallen USMA graduates and to insure the cadets understand what it means to commit to the profession of arms before taking the affirmation oath in August. Cadet companies tour the cemetery starting at 1300 along four routes. At each gravesite a relative or classmate of that graduate takes 15 minutes to share personal stories of courage, patriotism and service and explains how each graduate showed forth in their lives the ideals and values of West Point and exemplified the worth of the military ideal. This experience is both uplifting and at the same time extremely emotional for those briefing, the escorts and the cadets themselves. If you are interested in participating as an escort, please contact me (brownkc@cox.net) and Mike Colacicco (kingf@hvc.rr.com) with your name and the cadet company you wish to accompany.
c. 13-14 August - 2017 Marchback, The Marchback for the Class of 2021 for which our Affiliates will be serving as Beast squad leaders will take place on Monday, 14 August 2017. Mandatory registration will be held on Sunday, 13 August. Those wishing to repeat the Marchback experience with our Affiliates are encouraged to do so. Participation in the full 12 mile marchback is on a first come-first served basis with priority given to grads with offspring in the plebe class and to USMA '71, their 50 Year Affiliation Class. Given sufficient participation we will organize a class function on Saturday, 12 August. To sign up for an email alert regarding the opening of signups, click this link: https://www.westpointaog.org/GMBNotification.
d. 20 August - Affirmation Ceremony for the Class of 2019. Unlike in our day when merely showing up for class the first day of Second Class academics signified commitment, today's cadets participate in a solemn Affirmation Oath ceremony the night prior to the start of the Academic Year. The ceremony's significance is to impress upon them the responsibility they are undertaking by becoming full fledged members of the profession of arms, committing themselves to complete the course of instruction and if so tendered, to accept a commission. The role of the 50 Year Affiliation Class is to represent the Long Gray Line and by our participation to further cement the bonds that exist between our two classes. Scott Wallace will be the keynote speaker for the ceremony, at the conclusion of which we will personally present each cadet a two-sided coin, bearing their class crest on one side and ours on the other. We would like to see at least 36 classmates there that evening in order to have a class rep paired with each cadet company to congratulate the cadets on their decision and present the coins. Since the ceremony takes place at 1900, we will gather for an early dinner at the Thayer and repair back there after the ceremony to toast the future success of the Class of 2019. The distaff side are most welcome to attend the ceremony as well. If interested, please contact Denny Helsel at helsed@chowan.edu letting him know which cadet company you'd like to participate with.
We will also take part in similar ceremonies at USAFA, USNA and USCGA presenting coins to our Affiliates participating in the Service Academy exchange at those sister institutions. Our POCs for each are Jack Gloriod in Colorado Springs, Ron Lucas in Annapolis and Frank Tabela in New London. Classmates interested in assisting or joining them for these ceremonies should contact Jack at jack@gloriod.com; Ron at lucasusma1969@aol.com or Frank at frank.tabela@cox.net.
Looking Ahead to 2018: We are planning another European river cruise on ghe Duoro River in Portugal for July 2018. Please contact Dave Wallestad (walls69@aol.com) if interested. Another prospective mini-reunion is a South East Asia trip (Hong Kong, Vietnam, Cambodia and Thailand). I'd welcome input and recommendations from any and all on suggestions and recommendations regarding locale or specific sites, in addition to willingness to take part in these and future event planning.
I hope you will give careful consideration to joining us for as many class events as you can make as well as forone or more of these exciting Affiliation events. Those who have participated to date will confirm that it is as uplifting as it is enlightening and that we get back much more from the contact with these exceptional young men and women than we are asked to give.
Happy New Year to all of the BOTL family!


69696969696969696969696969696969696969696969696969696696969696969696969696969696969

Past Events of Note
69696969696969696969696969696969696969696969696969696696969696969696969696969696969

20-22 Sep 2017 San Diego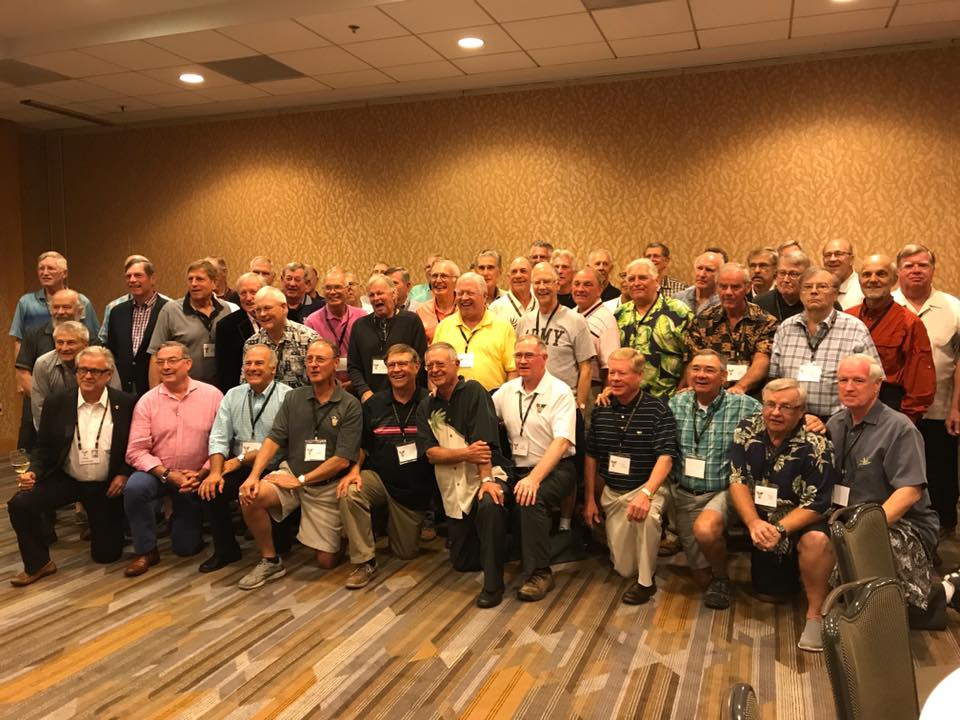 See events photo on Photo page

6 Dec 2015 Florida 4um Soiree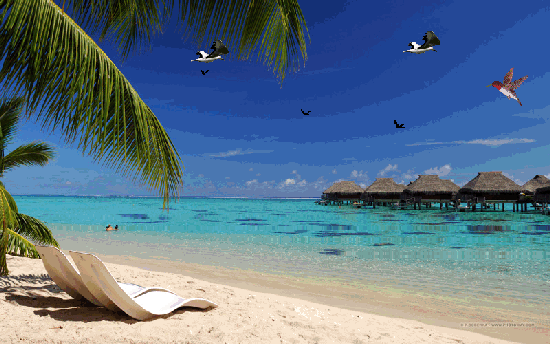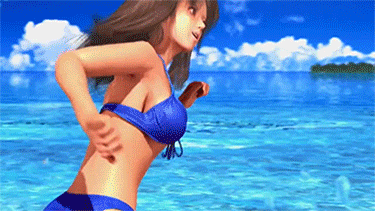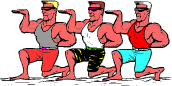 12 Dec 2015

Sirs,
Report on 6 December Florida Mini-Reunion Dinner follows.
Many thanks to my photo contributors (Paul Salazar, Bill Bahr, Kathy Starks) and co-authors/editors (all CCs).
v/r
Chuck Anderson
After nearly five months of discussion and planning, the first USMA 1969 Florida Mini-Reunion took place on a cool (mid 60s) and breezy night on the outdoor veranda at the Historic Taproom at Dubsdread Golf Club, in Orlando, FL on 6 December 2015 (scene photo 1). A party of thirty-one BOTL 1969 Classmates (Seventeen - Captioned Photo 2) and Guests (fourteen) attended and are listed below. The guests also included the current president of West Point Parents Club of Central Florida who is pictured with the local Orlando Fifty Year Affiliation team (Captioned photo 3). An Orange Balloon (symbolic Signal Corps) release was also conducted in memory of LTG Tom Rienzi (captioned picture 4). Discussion is already underway as to when/where the next Florida event will occur.
Event Attendees were:
Attendee Supervisor
Anderson, Chuck Betty
Bahr, Bill Mary
Friese, Bill Valerie
Gaylord, Cary Ann
Gelineau, Joe Susan
Haake, Arnie Laura
Holden, Phil Doris
Kersey, Ed
Loder, Roger
Morris, John Connie
Murphy, Gene
Overstreet, Steve
Quinn, Ed Sherri
Salazar, Paul Brenda
Sanders, JT Elaine
Singer, Tony Sue
Skells, Pete
Starks, Mike* Kathy
* President, West Point Parents Club of Central Florida (WPPCCF)
See event photos on Photos page.
69696969696969696969696969696969696969696969696969696696969696969696969696969696969
: 8 (Wednesday) -12 (Sunday) Oct 2014 Contact: Doug Fitzgerald
Registered Attendee List
Agenda
Telephone Numbers
AOG Gift Shop – (845) 446-1670
Cadet Chapel - (845) 938-2308
Cadet Store – (845) 938-2121
Central Guard Room - (845) 938-2555/3030
Courtyard by Marriott - (201) 391-7700
Doug Fitzgerald (cell) (617) 794-4738
Eisenhower Hall - (845) 938-7733
Joan Emmer (cell) (845) 913-6307
Keller Army Hospital Emergency – 911 or (845) 938-4004/4005
Park Ridge Marriott – (201) 307-0800
WP Golf Course 845-938-2435
USMA Bookstore – (845) 938-5193
WP Traffic Patterns – (845) 938-7000
USMA Provost Marshal – (845) 938-3333
WP Museum- (845) 938-3671/ 446-0566
69696969696969696969696969696969696969696969696969696696969696969696969696969696969
Tom Ramos' Ride
Photos from the trip: https://www.facebook.com/tom.ramos.564/photos
Here's a newspaper clip about "Thomas and Friends" and their charitable effort as they roll from California to West Point:
http://www.independentnews.com/community/article_3e979e1a-135f-11e4-a3f2-001a4bcf887a.html

Here's more: http://gatetopoint.tumblr.com
https://www.facebook.com/tom.ramos.564?fref=ts (Follow) http://www.cause-usa.org/main/home.cfm?PageID=163
Updated Schedule (as of 9/3/14)

3 Sep arrive at Carbondale, IL 4 Sep Eddyville, IL 5 Sep Marion, KY 6 Sep Utica, KY 7 Sep Falls of Rough, KY 8 Sep Hodgeville, KY 9 Sep Bardstown, KY - partying 10 Sep rest over Bardstown, KY - touring the home of bourbon and partying 11 Sep arrive at Harrodsville, KY
12 Sep Berea, KY 13 Sep Buckhorn, KY 14 Sep Topmost, KY 15 Sep Grundy, VA 16 Sep Tazewell, VA 17 Sep Radford, VA 18 Sep Hollins, VA 19 Sep Lexington, VA 20 Sep rest over Lexingtion, VA - touring VMI and other sites 21 Sep arrive at Waynesboro, VA
22 Sep Stanardsville, VA 23 Sep Charlottesvile tour 24 Sep Montpelier tour 25 Sep rest over Informal reception (party) at Phil Clark's home 26 Sep depart towards Gettysburg Battlefield, arrive on Sunday 28 Sep (route TBD) 29 Sep Tour of Gettysburg Battlefield (automobile tour with Larry Swesey)
The rest of this is TBD, with arrival at West Point on Sunday afternoon, 5 Oct

HERE'S THE RIDE (as of 4/1/14):

Date
Stage
Goal


Sunday, 7/20/2014
Winters, CA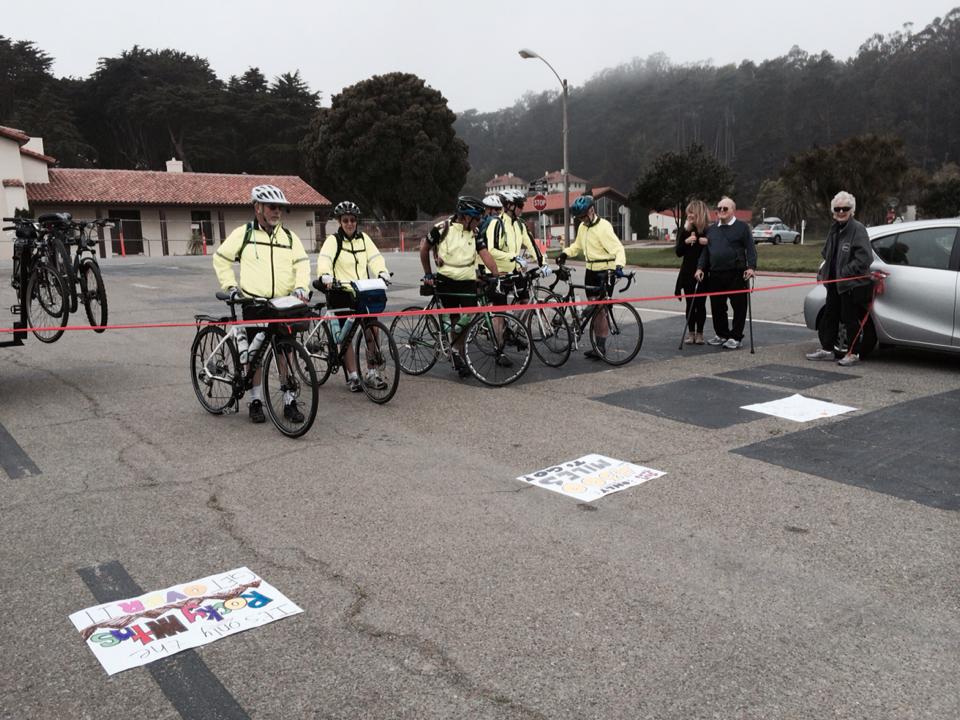 Monday, 7/21/2014 Folsom Lake State Rec Area Sacramento Tuesday, 7/22/2014 Nevada City, CA Wednesday, 7/23/2014 Ramos/McBeth at Truckee, CA Thursday, 7/24/2014 RENDEZVOUS Day Friday, 7/25/2014 Dayton, Nevada Saturday, 7/26/2014 Fallon, NV
Sunday, 7/27/2014 Cold Springs Station, NV Monday, 7/28/2014 Austin, NV Tuesday, 7/29/2014 Eureka, NV Wednesday, 7/30/2014 Ely, NV Thursday, 7/31/2014 Baker, NV Friday, 8/1/2014 Milford, UT Saturday, 8/2/2014 Cedar Canyon or Panguitch,, UT
Sunday, 8/3/2014 Red Canyon, Bryce Canyon CG Monday, 8/4/2014 Rest Day Tuesday, 8/5/2014 Grand Staircase Escalante Nat Mon Wednesday, 8/6/2014 Capitol Reef Nat Park Thursday, 8/7/2014 Hanksville, UT Friday, 8/8/2014 Glen Canyon Nat Rec Area
Saturday, 8/9/2014 Natural Bridges Nat Mon Sunday, 8/10/2014 Monticello, UT Monday, 8/11/2014 Delores, CO Tuesday, 8/12/2014 Rest Day Wednesday, 8/13/2014 Telluride, CO Thursday, 8/14/2014 Montrose, CO Friday, 8/15/2014 Gunnison, CO
Saturday, 8/16/2014 Sargents, CO Sunday, 8/17/2014 Cotopaxi, CO Monday, 8/18/2014 Johnny Peters at Pueblo, CO Tuesday, 8/19/2014 RENDEZVOUS Day Wednesday, 8/20/2014 Haswell, CO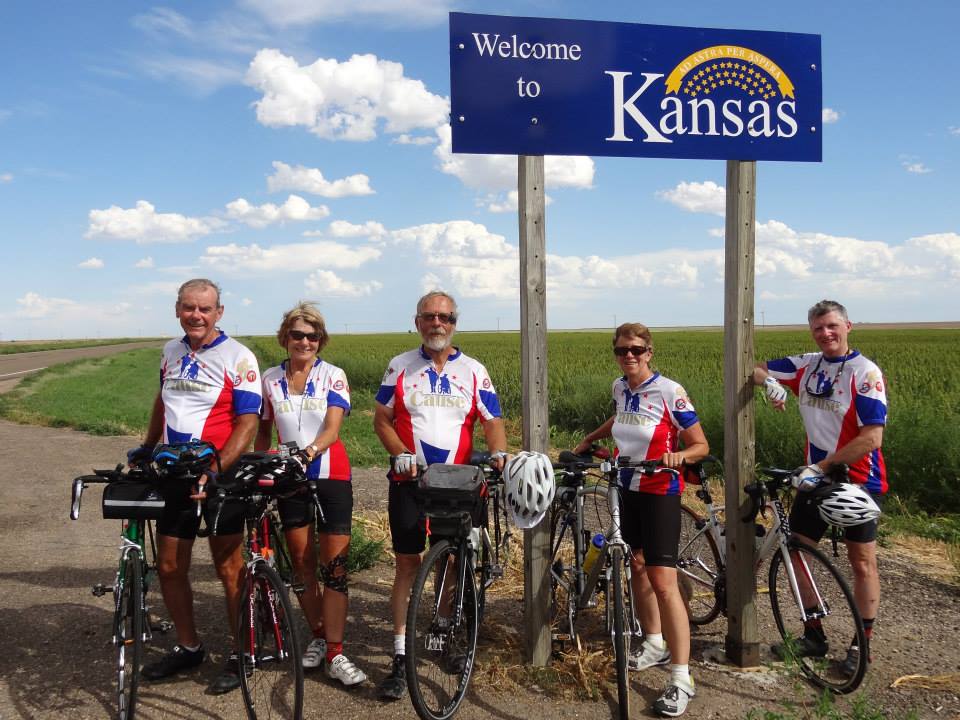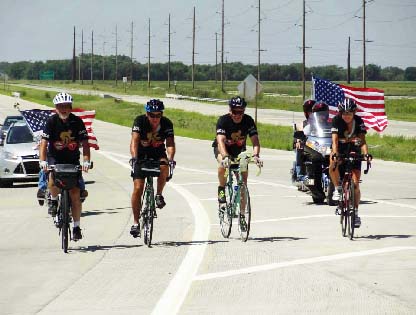 Thursday, 8/21/2014 Tribune, KS Friday, 8/22/2014 Dighton, KS Saturday, 8/23/2014 Larned, KS

Sunday, 8/24/2014 Sterling, KS Monday, 8/25/2014 Newton City, KS Tuesday, 8/26/2014 Eureka, KS Wednesday, 8/27/2014 Chanute, KS Thursday, 8/28/2014 Pittsburg, KS Friday, 8/29/2014 Ash Grove, MO Saturday, 8/30/2014 Marshfield, MO
Sunday, 8/31/2014 Houston, MO Monday, 9/1/2014 Ellington, MO Tuesday, 9/2/2014 Lesterville, MO Wednesday, 9/3/2014 Farminton, MO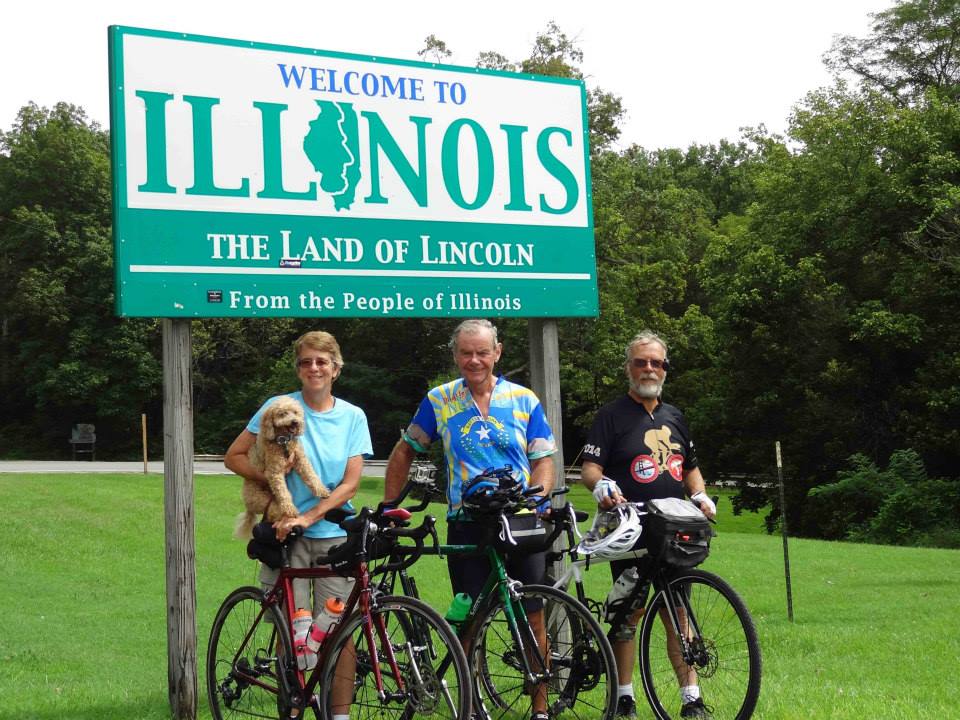 Thursday, 9/4/2014 Chester, IL Friday, 9/5/2014 Carbondale, IL Saturday, 9/6/2014 Eddyville, IL Sunday, 9/7/2014 Marion, KY Monday, 9/8/2014 Owensboro, KY Tuesday, 9/9/2014 Falls of Rough, KY Wednesday, 9/10/2014 Hodgenville, KY
Thursday, 9/11/2014 Bardstown, KY Friday, 9/12/2014 Rest Day Saturday, 9/13/2014 Harrodsburg, KY Sunday, 9/14/2014 Beria, KY Monday, 9/15/2014 Buckhorn, KY Tuesday, 9/16/2014 Hindman, KY Wednesday, 9/17/2014 Breaks Interstate Park, VA
Thursday, 9/18/2014 Rosedale, VA Friday, 9/19/2014 Damascus, VA Saturday, 9/20/2014 CenterWytheville, VA Sunday, 9/21/2014 Christanburg, VA Monday, 9/22/2014 East of Troutville, VA Tuesday, 9/23/2014 Vesuvius, VA
Wednesday, 9/24/2014 Shenandoah, VA Thursday, 9/25/2014 Mathews Arm CG, Shanendoah, VA N38 45 55.2 W78 17 45.7 Friday, 9/26/2014 Mike Nardotti's, Aldie, VA Saturday, 9/27/2014 RENDEZVOUS Day Sunday, 9/28/2014 Antietam, MD
Monday, 9/29/2014 Gettysburg, PA Tuesday, 9/30/2014 Lititz, PA Valley Forge Nat Historic Park, King of Prussia, PA Wednesday, 10/01/2014 Spring Mill Park, Conshohocken, PA Thursday, 10/02/2014 Stockton, NJ Friday, 10/03/2014 Columbia, NJ
Saturday, 10/04/2014 Montague, NJ Sunday, 10/05/2014 Round Pond, West Point, NY [& Trophy Point] Monday, 10/06/2014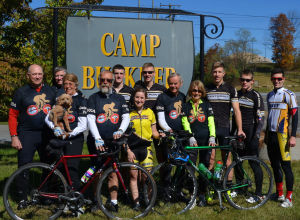 The "well-done!" end to Tom and Rose's Excellent Adventure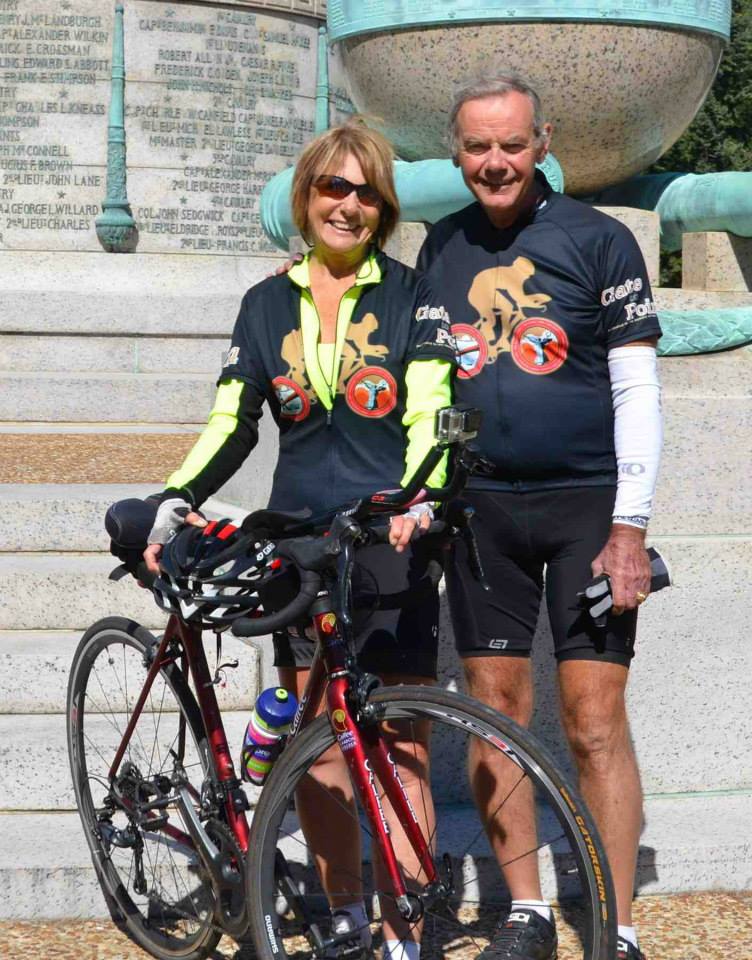 "Kudos from Kansas" Newspaper Article!
===================

69696969696969696969696969696969696969696969696969696696969696969696969696969696969
2014 Class Memorial Weekend
email from KC Brown, 6/15/2014
Dear Classmates and Class Family,
Last weekend was positively unmatched in terms of camaraderie and re-connecting for those who were able to come from near and afar to commemorate our fallen classmates and renew the bonds we share with them and our Alma Mater. Early this week, the 104 pictures which Carl Oborski took at the ceremony should be up on our class page on the WPAOG website (
www.wpaog.org
). Carl's son filmed the entire ceremony and that clip along with DeAnn Jelinek's photos of the entire weekend can be found courtesy of Bill Bahr on the west-point,org site at this link:
http://www.west-point.org/class/usma1969/WebPhotos.htm. Together these will give those who were not able
to join us a sense of how powerful the weekend seemed for those who were there.
We began to gather on Thursday with several informal company and battalion sized gatherings taking place that evening. The next morning, in glorious weather, the golfers met for lunch and a wonderful afternoon of golf at the beautiful Army-Navy Club's Fairfax facility. That evening over 150 participated in a relaxed and convivial buffet supper on the terrace of the ANCC Fairfax club house. Both of these were superbly organized and arranged by Bill Foster.
The following morning more than 250 assembled at the VN Veterans Memorial on the Mall in Washington DC for our solemn memorial service commemorating our fallen classmates, at which we were joined by Laurie Bass Wagner, Lauree Oliver with son Brian and his family along with Jim Smith's younger brother Johnny and his wife Susan. In a special touch, LTG (ret) Dale Vesser, '54 who was George Bass's battalion commander and Dave Ohle, '68 who was Jim Smith's and Paul Sawtelle's company commander in VN attended along with five members of Jim's and Paul's platoons from the Ranger company of the 101st Airborne Division..
Bob Harper's photos sent earlier today represent the first of many taken during the memorial service and capture well what made it so poignant and special. Among them you will recognize Bob Seitz, who organized our memorial service; Geoff Prosch who assisted him and arranged for a superb trumpeter from the US Army Band, who played the most haunting version of Taps most of us had ever heard that brought the many visitors to the memorial to a respectful stand-still; Chaplain (LTC) James Smith rendered meaningful invocations and benedictions and Rob Goff and John Lucas, who arranged for the participation of our guest speakers. GEN Fred Franks, '59, who was an English P and OR of the baseball team during our cadet years whose remarks paid homage to valor, sacrifice and ideals of West Point shown forth in the lives of each of our fallen classmates and Judge John Thomas whose inspired oratory brought back vivid memories of each. This year's memorial service was made even more special by the presence of the West Point Alumni Glee Club whose beautiful renditions of Army Blue, The Corps, The Alma Mater and the lovingly haunting Mansions of the Lord added immensely to the purpose and dignity of the occasion.
Carrying our class wreath, Mike McGovern and Brian Oliver led the procession to the Wall where we paused solemnly and respectfully before the panels bearing our classmates' names. Those attending then repaired to Bob and Holly Kimmitt's lovely home in North Arlington where a wonderful brunch repast awaited along with another well appreciated opportunity to socialize and reminisce. We thank especially the organizer of these events: Bill Foster for the golf and Friday night's social; Bob Seitz and Geoff Prosch for the wonderful ceremony, Lorraine Marshall for the attractive name tags and especially Bob and Holly Kimmitts for their generosity and warm hospitality. It was their hard work that brought all of us this renewed sense of kinship and fellowship that we and our families took away from this memorable weekend in the annals of our Class.
Best, KC
69696969696969696969696969696969696969696969696969696696969696969696969696969696969
Mini-Micro Reunion Spirits

Toasts
MC: Ladies & Gentlemen, please remain standing for our traditional toasts. Please take a moment to ensure your wine glasses are appropriately charged.
Name: Ladies and Gentlemen, I propose a toast to the Commander-in-Chief, The President of the United States." "To the President."
Name: "Ladies and Gentlemen, I propose a toast to the United States Army." "To the Army"
Name: "Ladies and Gentlemen, I propose a toast to the United States Military Academy." "To the Academy."
Youngest Grad "Ladies and Gentlemen, I propose a toast to the Corps of Cadets." "To the Corps."
Name: "Ladies and Gentlemen, I propose a toast to our fallen comrades." "To our Fallen Comrades."
MC: Gentlemen, please seat your ladies. [pause] "Gentlemen, I propose a toast… to the ladies." "To the Ladies." Gentlemen, please be seated.

Follow-on 1776 Patriotic Toasts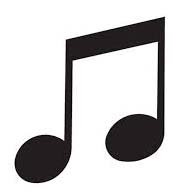 Academy Music
Follow-on Irish-flavored toasts

"Gentlemen: Please charge your glasses and be upstanding!"
Parting Glass (2nd Verse)
Oh, all the comrades e'er I had,
They're sorry for my going away,
And all the sweethearts e'er I had,
They'd wish me one more day to stay,
But since it falls unto my lot,
That I should go and you should not,
I gently rise and softly call,
Good night and joy be with you all.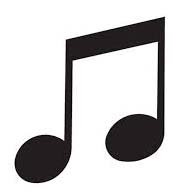 Music & other lyrics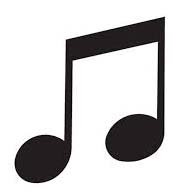 Beast Barracks Favorite Dessert -- Strawberries Bavarian Creme -- 3.0, In-there, White-trou, Buckets-out Recipe