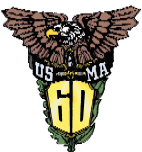 Class Officers


Reunion Photos


Fallen Classmates


Ninninger Hall


Mail Classmates


West Point


AOG




















When the Central Area cadet barracks were demolished to make room for the new, larger Eisenhower Barracks, a section of the old barracks was saved and now stands in the center of the area as a monument to past generations of cadets. Renamed Ninninger Hall, the old 1st Division (originally built in 1851) now contains the Honor Committee's hearing room, offices of the Center for Professional Military Ethic, and three cadet rooms preserved in the style and furnishings of three distinct eras in the history of West Point.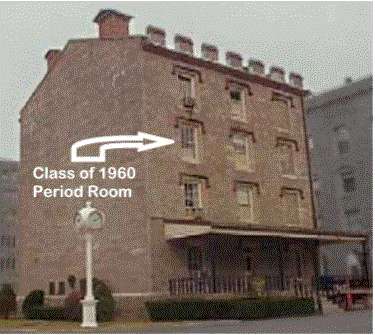 One of these rooms represents the period from the 1950s through the late 1960s. Funds for its establishment, and the articles in it, were donated by the Class of 1960. Efforts have been made by members of the class to arrange the room as closely as possible to the way a room was supposed to be when they and their classmates were in class.
The room has been dedicated to three 1960 classmates who were killed in combat while serving in Vietnam. The names of these individuals, Dick Boyd, Lyell King and Chuck Titus, are displayed in the name tag slots throughout the room. Check the links below to see information on each of these individuals' cadet careers and military service records.