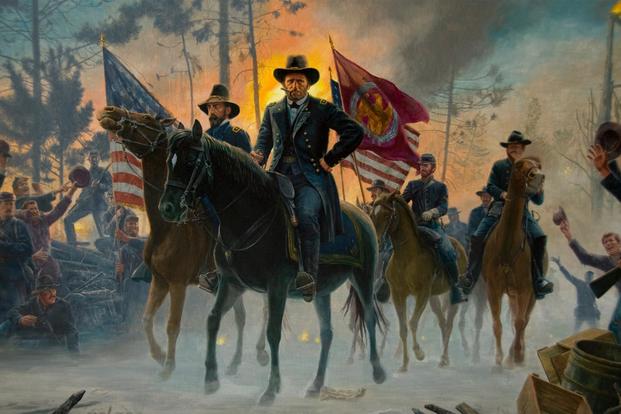 23 Apr 2019Military.com
By Richard Sisk
The U.S. Military Academy at West Point is finally getting a statue of Gen. Ulysses S. Grant, one of its most famous graduates, who led the Union to victory in the Civil War.
It will be unveiled Thursday by the 18th president's great-great grandson, Ulysses Grant Dietz, an art curator at the Newark Museum in New Jersey. The statue, by sculptor Paula Slater, presents a hat-less Grant in his four-star general's uniform.
The 7.5-foot statue of Grant, who stood about 5-foot-8 in life, was made possible by what West Point described as a "generous donation" from the family of Robert A. McDonald, class of 1975, a former Department of Veterans Affairssecretary.
The unveiling marks the sesquicentennial, or 150th anniversary, of Grant's inauguration as the 18th president. He served two turbulent terms during the "Reconstruction" era, West Point said in a news release.
Statues of three other generals and West Point graduates — Dwight Eisenhower (class of 1915), Douglas MacArthur (1903) and George Patton (1909) — are already in place on the academy's grounds, but plans for one of Grant did not get underway until the House Armed Services Committee recommended it to the Army in 2016, according to the release.