CDT Tom Surdyke
Class: '19
Date of Birth: July 4, 1997
Date of Death: June 28, 2016 - View or Post a Eulogy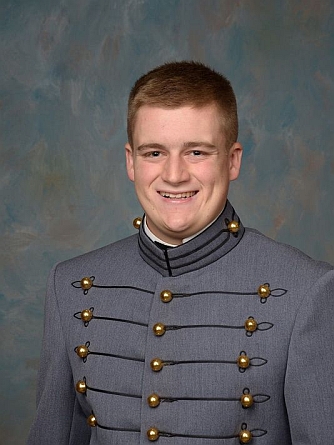 During a one-week break between air assault and cadet field training, CDT Surdyke from St. Louis, MO, was vacationing at a beach with another cadet on Long Island, New York, on June 24. CDT Surdyke and a civilian were pulled out to sea in a riptide. CDT Surdyke held up the civilian until he could be retrieved from the water. CDT Surdyke, however, succumbed, and CPR was performed on him by his fellow cadet and other bystanders, under the direction of a Cardiologist who was at the beach.
Army bestowed on him the Soldier's Medal. The citation reads: "Without regard for his own safety, CDT Surdyke immediately grabbed the civilian and physically assisted in keeping the civilian's head above water until help could arrive, before becoming overcome by exhaustion. Cadet Surdyke managed to push the civilian up, enabling a bystander on a paddle board to pull him out of the water, thereby saving the civilian's life".
CDT Surdyke sustained traumatic brain injuries from lack of oxygen and ultimately succumbed to his injuries after a four day battle. Even in death he saved others, as he was an organ donor.
He was buried on what would have been his 19th birthday, July 4, 2016
A Memorial Fund that will benefit a scholarship at Tom Surdyke's high school has been set up via a GoFundMe page.
Articles regarding CDT Surdyke may be found here: