CDT Jacob D. Bower
Cullum: 20110721
Class: '15
Cadet Company:
Date of Birth:
Date of Death: July 21, 2011 - View or Post a Eulogy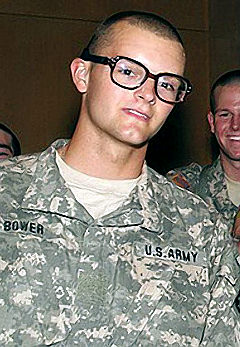 Cadet Jacob D. Bower, 18, of Fairmont, W.Va., a member of the Class of 2015, was found unresponsive at the local training area at West Point, N.Y., on Jul. 21. Immediate attempts to revive him at the scene were unsuccessful, and he was pronounced dead at 6:05 p.m. The incident and cause of death are under investigation.
"Our thoughts and prayers are with the Bower family during this difficult time," said Lt. Col. Sherri Reed, U.S. Military Academy, Public Affairs Officer. "The academy is a close-knit family and the loss of one of our own affects all of us," said Reed.
Bower was a new cadet and he had completed the first part of cadet basic training in good standing. Cadet Bower was a highly qualified applicant, a three-sport athlete, a member of the National Honor Society, and had participated in West Virginia Boy's State while attending East Fairmont High School in Fairmont, W.Va.
He is survived by his parents and a younger brother.