1LT William J. Powell ("Josh") USA
Cullum: 69962
Class: '13
Cadet Company:
Date of Birth: Sept. 11, 1989
Date of Death: December 13, 2016 - View or Post a Eulogy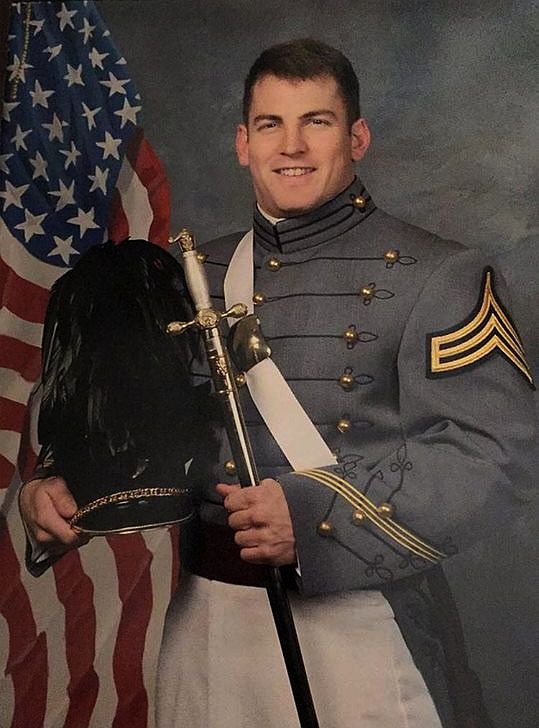 1LT William Joshua Powell, known as Josh by friends and family, passed away on Tuesday, December 13, 2016 in Nashville, TN. Josh was 27 years of age. He was assigned to 2 BDE Infantry at Ft. Campbell, KY.
Josh entered into this life on September 11, 1989 in Henderson, Kentucky and was preceded in death by his paternal grandfather, Charles "Bliss" Powell. He was a member of the 2008 graduating class at Wharton High School in Tampa, Florida. After highschool, Josh was recruited to play football for Army at the United States Military Academy. Josh loved his Country and cherished the West Point brotherhood. Upon graduating from West Point in 2013, Josh earned his Ranger tab 6-14. Josh also had several special interests which included traveling, baseball, hunting, fishing, shooting guns, winter trips to Montana and of course UK Basketball. On November 12, 2016, Josh married the love of his life, Fabi Calborn Powell. Though their bonds of matrimony were cut short, Josh and Fabi loved enough for a lifetime.
Josh was married to his great love, Fabi. He had been diagnosed with cancer just two months after they met. Josh was released from the hospital to be at their wedding in November, 2016, just one month before his death.
Josh's father states that Josh's favorite number was 13 and that Josh was born on 9/11. His football jersey in High School was #13, and he was in the class of 2013. Josh died at 9:11 pm on Dec. 13.
He is survived by his Wife, Father, Mother, Step-father (a Retired Colonel), a Brother, two step-sisters, his paternal Grandmother, and maternal Grandparents, a brother and sister-in-law, niece and nephews; and French Bulldogs, Brody and Remington.
In lieu of flowers, memorials may be made to FTL
http://www.ftlsarcomafund.org
/ or
http://www.wreathsacrossamerica.org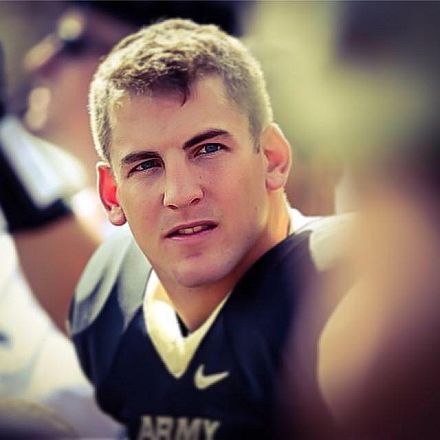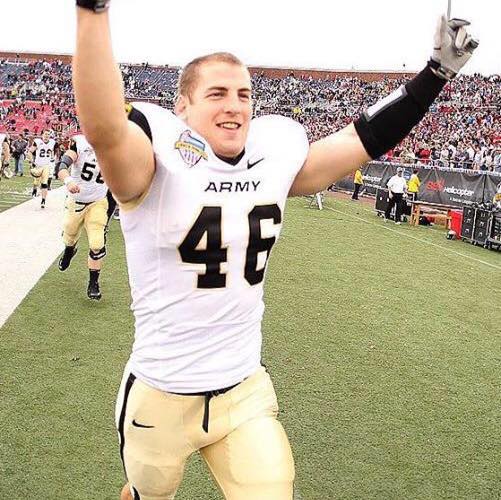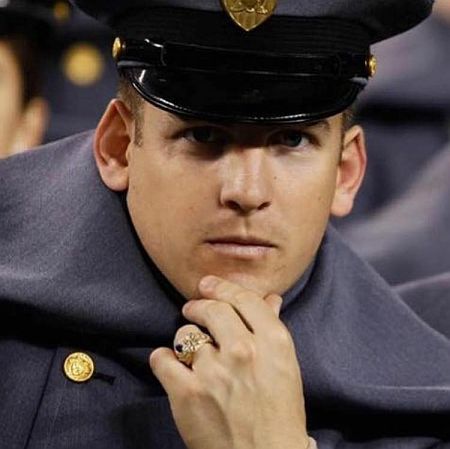 Family and classmates are welcome to send photographs and text to be displayed on this page to:
feedback@west-point.org