2LT Terence P. Murphy USA
Cullum: 69877
Class: '13
Cadet Company:
Date of Birth:
Date of Death: January 14, 2014 - View or Post a Eulogy
2LT Murphy died in Ft. Leonard Wood, MO.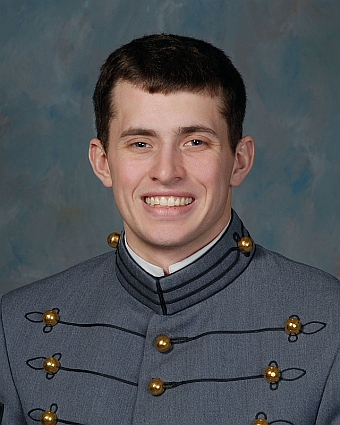 Photo courtesy of Academy Photo
He is survived by his parents, Mr and Mrs. Brian Murphy, of Morgan Hill, CA
Photo link from the West Point - The U.S. Military Academy facebook page:
This morning the Corps of Cadets honored the memory of the Class of 2013's 2nd Lt. Terence Murphy, who passed away Tuesday at Fort Leonard Wood, Mo. After the announcement by the First Captain, the Corps observed a moment of silence and sang the last verse of the Alma Mater in Washington Hall.
Murphy, a Systems Engineering Major and a wide receiver on the Army Sprint Football Team, is remembered as a friend and self-sacrificing individual. He was at Fort Leonard Wood training to become a Army Engineer.
Please join us in keeping Murphy and his family in our thoughts.