CPT Andrew Patrick Ross USA(KIA)
Cullum: 67940
Class: '11
Cadet Company:
Date of Birth:
Date of Death: November 27, 2018 - View or Post a Eulogy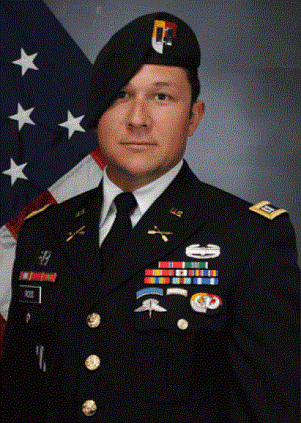 CPT Ross, 29, of Lexington, Va., Army Sgt. 1st Class Eric Michael Emond, 39, of Brush Prairie, Wash., and Staff Sgt. Dylan Elchin were killed in a roadside bomb blast that struck a convoy of U.S. and Afghan forces en route to battle Taliban fighters in southeastern Afghanistan. Three more troops and a contractor were wounded in the attack, were evacuated, and treated. CPT Ross was assigned to 1st Battalion, 3rd Special Forces Group, Fort Bragg, North Carolina.
CPT Ross had served more than seven years in the Army and was on his second tour. His awards and decorations include two Bronze Star Medals, the Purple Heart, Meritorious Service Medal, Army Commendation Medal, Afghanistan Campaign Medal, NATO Medal, Overseas Service Ribbon, National Defense Service Medal, Special Forces Tab, Ranger Tab, Combat Action Badge, Combat Infantry Badge, and Military Free Fall Parachutist Badge.
He is survived by his wife and parents.