1st Lt. Todd W. Lambka USA (KIA)
Cullum: 66560
Class: '10
Cadet Company:
Date of Birth:
Date of Death: August 1, 2012 - View or Post a Eulogy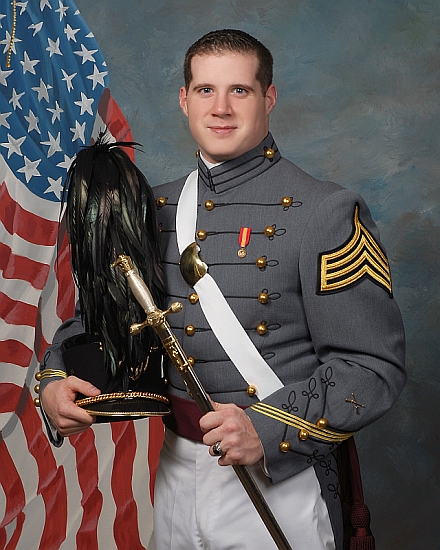 The Department of Defense announced the death of 1st Lt. Todd W. Lambka, 25, of Fraser, Mich. He died Aug. 1, in Paktika province, Afghanistan, of wounds suffered when he encountered an enemy improvised explosive device. He was assigned to the 1st Battalion, 28th Infantry Regiment, 4th Infantry Brigade Combat Team, 1st Infantry Division, Fort Riley, Kan. Also killed was Pfc. Jesus J. Lopez, 22, of San Bernardino, Calif.
While he was a cadet at West Point, 1LT Lambka's mother passed away, which was very difficult on him. He was later awarded the Robert Foley Scholarship of Honor which is awarded to a cadet that excelled despite personal hardships.
1LT Lambka was serving in Afghanistan with this twin brother, Jordan, who was in a different part of Afghanistan. His brother, Jordan, accompanied the body in a flight Thursday to Dover Air Force Base. 1LT Lambka was married to his wife, Cassie, in Nov. 2011.
He is survived by his Wife, father and brother