1st Lt. Sean R. Jacobs USA(KIA)
Cullum: 66496
Class: '10
Cadet Company:
Date of Birth:
Date of Death: July 26, 2012 - View or Post a Eulogy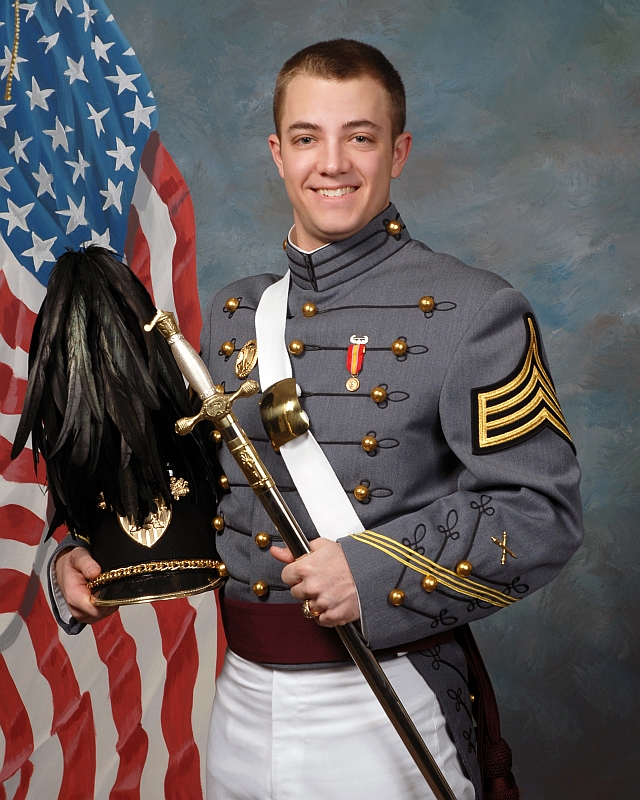 1st Lt. Jacobs, 23, of Redding, CA, was killed in action on July 26 in Khakrez, Afghanistan, of wounds suffered when he encountered an enemy improvised explosive device. He was assigned to the 2nd Battalion, 17th Field Artillery Regiment, 2nd Stryker Brigade Combat Team, 2nd Infantry Division, Joint Base Lewis-McChord, Wash. He deployed to Afghanistan in April. Also killed in the incident was Sgt. John E. Hansen, 41, of Austin, Texas.
1st Lt. Jacobs graduated in 2006 from Foothill High School in Palo Cedro. He was nominated in 2006 by Rep. Wally Herger, R-Marysville, to attend the U.S. Military Academy at West Point, where he graduated in May 2010.This was his first deployment since his graduation from West Point. His Grandfather, Peter Jacobs, was a Naval officer during World War II and administered the oath of office to his grandson during his West Point graduation. His awards and decorations include the National Defense Service Medal, Afghanistan Campaign Medal, Global War on Terrorism Service Medal, Army Service Ribbon, and Air Assault Badge.
He is survived by his parents, Robert and Jacquelyn Jacobs.
Local news report:
http://www.redding.com/news/2012/jul/29/redding-soldier-killed-afghanistan/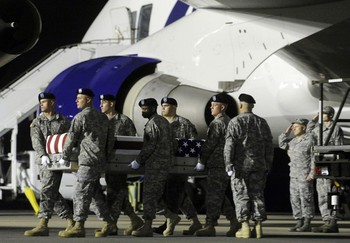 AP Photo
An Army carry team moves a transfer case containing the remains of 1st Lt. Sean R. Jacobs Sunday, July 29, 2012 at Dover Air Force Base