Mr. Taylor A. Force
Cullum: 65378
Class: '09
Cadet Company:
Date of Birth:
Date of Death: March 8, 2016 - View or Post a Eulogy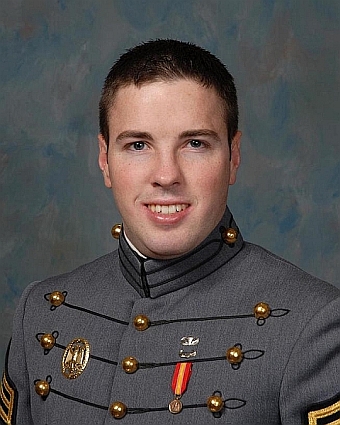 Taylor Force, 29, a MBA student at Vanderbilt University, was part of a University tour group, when he was stabbed to death in a terror attack that left 10 others wounded in Tel Aviv. He was among 29 students and four staff members who had gone to Israel to study global entrepreneurship. They were in Jaffa by the Mediterranean Sea when they were attacked.
The grandson of a 1947 graduate of West Point, Taylor attained the rank of Eagle Scout in Boy Scouts. He was a National Honor Society member at New Mexico Military Institute prior to attending West Point. He served in Iraq from September 2010 to August 2011 and in Afghanistan from October 2012 to July 2013
Message from Chancellor Zeppos - Vanderbilt University
He is survived by his parents, Mr. and Mrs. Stuart Force.
In lieu of flowers please make donations in Taylor's name to the wounded warrior project