Lt. Robert W. Collins USA (KIA)
Cullum: 64279
Class: '08
Cadet Company: B4
Date of Birth: September 15, 1985 in Red Bank, NJ
Date of Death: April 7, 2010 - View or Post a Eulogy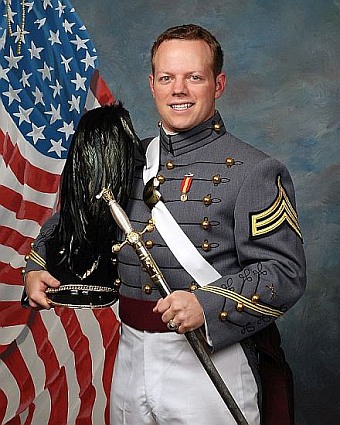 The Department of Defense announced today the death of Lt. Robert W. Collins, 24, of Tyrone, Ga., who was supporting Operation Iraqi Freedom. He died April 7 in Mosul, Iraq, when enemy forces attacked his vehicle with an improvised explosive device. He was assigned to the 1st Battalion, 64th Armor Regiment, 2nd Brigade Combat Team, Fort Stewart, Ga. Killed with him was Pfc. William A. Blount, 21, of Petal, Miss. They had only been in Iraq since the fall of 2009.
He is survived by his parents Deacon and Sharon Collins and Nicolle, his childhood sweetheart and girlfriend of eight years.
Lt. Collins maintained a Facebook page for his platoon:
http://www.facebook.com/pages/Tall-Abtah-Iraq/2B1-64-AR/104103289628200
---
Arrangements for 1LT Robert Collins
Robert will depart Dover AFB, Delaware, for home on Thursday, 4/14/10. He will arrive via a Department of Defense aircraft at Falcon Field. His father, LTC (Retired) Deacon Collins and CPT Erickson, Rear Detachment Commander, will accompany Robert home to Falcon Field, Peachtree City, GA. Arrival Time: TBD
He will travel from Falcon Field to Parrott Funeral Home accompanied by the Patriot Guard. The route needs to be confirmed and disseminated.
The viewing will be held on Friday, April 16, 2010, from 5-8 PM, at Parrott Funeral Home, 8355 Senoia Road, Highway 74, Fairburn, GA 30213. Phone number is (770) 964-4800; Fax is (770) 964-0008; info@parrottfuneralhome.com
The Celebration of Robert's life will be held on Saturday, April 17, 2010, at 10 AM at New Hope North campus, located at 551 New Hope Rd, Fayetteville, GA 30214.
Interment will follow at Forest Lawn Memorial Park, Inc. located at 656 Roscoe Road (State Route 70), Newnan, GA 30263.
The family asks that, in lieu of flowers, people consider donating to a scholarship that we have established in Robert's memory. Information about the scholarship follows:
The 1LT Robert Wilson Collins Patriot Spirit Scholarship
c/o The Bank of Georgia, 100 Westpark Drive, Peachtree City, GA 30269
The family will award one scholarship to a deserving Sandy Creek High School student each year.
The he first scholarship was awarded in 2010, less than one month after his remains were returned from Iraq via Dover AFB. To date(2/2019), eleven (11) $5,00 scholarships have been awarded.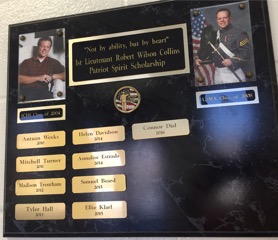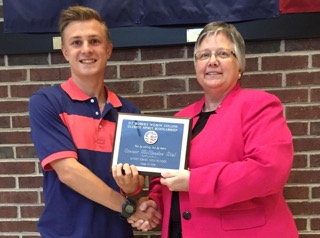 The Sandy Creek High School named the field house after Robert.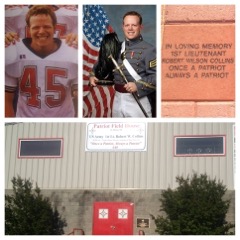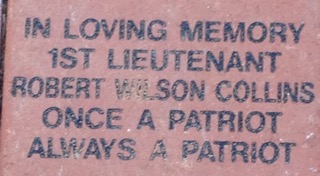 In January 2019, Robert's football jersey was retired during the Wounded Warrior Amputee Football Game versus Atlanta NFL Alumni.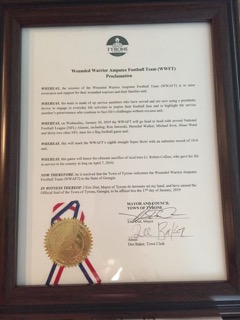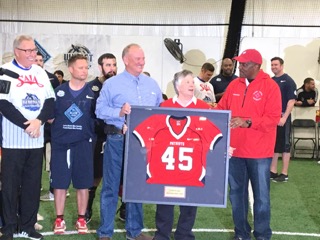 Robert is buried at Forest Lawn Cemetery, Newnan, GA.