CPT Sara M (Knutson) Cullen USA (KIA)
Cullum: 63590
Class: '07
Cadet Company:
Date of Birth:
Date of Death: March 11, 2013 - View or Post a Eulogy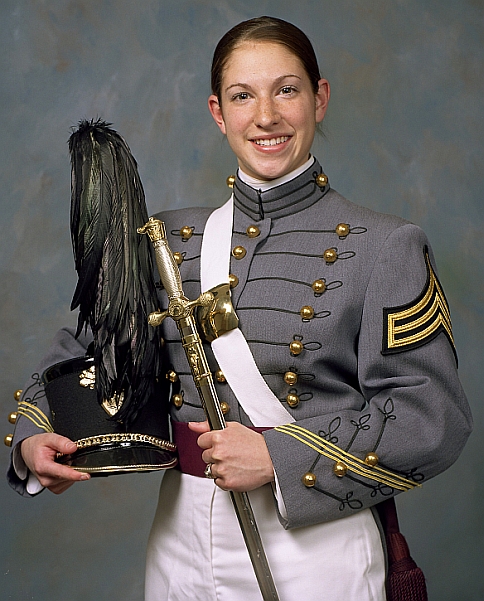 Photo courtesy of Academy Photo
CPT Cullen was killed during a training mission aboard a UH-60 Black Hawk near Kandahar in Afghanistan. The NATO military coalition said in a statement that initial reports showed no enemy activity in the area at the time. The crash occurred during a heavy rainstorm in Daman district. The cause of the crash is under investigation. A total of five soldiers were killed. The names of the deceased have not been released at this time.
She was a Graduate of Liberty High School in 2003. At West Point, she studied law, and was a member of the Judo team. She was previously stationed at Fort Wainwright in Alaska and had one other deployment to Pakistan on humanitarian mission. She married her husband (a former Black Hawk pilot) on November 17, 2012, and was deployed to Afghanistan in January of this year. Her husband deployed with a private contracting company in February to Afghanistan. He accompanied her body back to Dover AFB.
Her mother remembers her as an adventurous, fun loving young woman with a smile and a laugh that would light up a room. She loved to fly and proudly served her country.
She is survived by her husband, parents, brother, sister (a Major, US Army), her brother-in-law, and her nieces.
Donations in Sara's name to:
Maranatha Farm. (Animal rescue)
342 Crabapple Ln
Ridgeland SC 29936
or: Friends of the Fallen http://www.friendsofthefallen.org/