CPT John L. Hallett III USA (KIA)
Cullum: 57872
Class: '01
Cadet Company:
Date of Birth:
Date of Death: August 25, 2009 - View or Post a Eulogy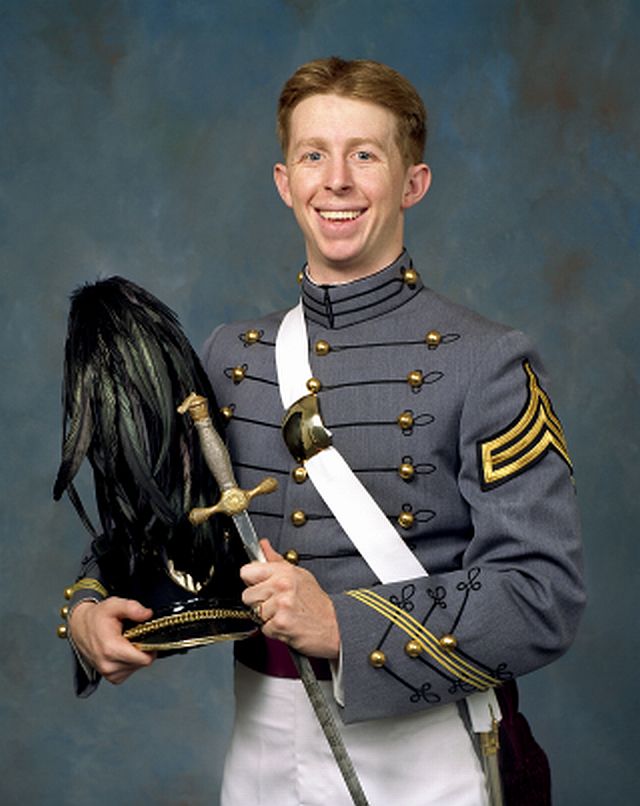 Capt. John L. Hallett III, 30, of California, died Aug. 25 in southern Afghanistan, of wounds suffered when enemy forces attacked his vehicle with an improvised explosive device. He was assigned to the 1st Battalion, 17th Infantry Regiment, 5th Stryker Brigade, 2nd Infantry Division, Fort Lewis, Wash.
He married his wife Lisa in 2004, three weeks before he left for a 13-month stint in Iraq.
His wife released photos and a statement on behalf of herself and their three children: Jackson 3yrs, Bryce 2yrs, Heidi 3 weeks (He never held his baby daughter).
The Army released a statement from his wife: "Captain John Louis Hallett, III, was an amazing father, devoted and joyful husband, thoughtful son, loving brother, and inspiring friend," Lisa A. Hallett said. "John possessed incredible work ethic and inspirational integrity. He would always put the needs of others before his own. He was a patient teacher to our children. John loved to organize; he always left the house with pen and paper, ready to make a list. He had an intelligent, balanced, and fair perspective.
"He had the warmest and most genuine smile. John would always make people laugh by his clever ways and kind humor. He was the support system for his family. From his years at West Point through his military career, John loved the challenge of being in the army and knowing that he had the opportunity to serve his country and help others through leadership, example, and duty. John felt a strong commitment to serve the country he loved.
"Words fail to begin to describe John's true spirit. John's amazing example and memories will live in and guide his three young children."
He is also survived by his parents and two younger brothers.
Funeral arrangements are pending