MAJ Jason Everett George USA (KIA)
Cullum: 51113
Class: '94
Cadet Company: D4
Date of Birth: November 3, 1970
Date of Death: May 21, 2009 - View or Post a Eulogy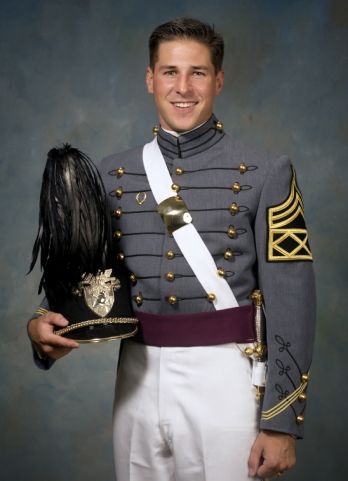 The Department of Defense announced the death of Major Jason Everett George, 38, of Tehachapi, Calif., on May 21, 2009, in Baghdad, Iraq.
Major Jason E. George, graduate of the U.S. Military Academy (1994), was an Army Reservist assigned to the 1-252nd Combined Arms Battalion out of Fayetteville, North Carolina. A dedicated Soldier, he answered the call to arms from the Individual Ready Reserve and energetically did his part in preparing the unit for combat in Iraq. MAJ George was responsible for the promulgation of business in the 1-252nd CAB's operational environment (OE). He intended to apply his skills as an MBA graduate of the University of Michigan's Ross School of Business to help revitalize the local Iraqi economy, while his brothers in arms continued to target the networks that have been terrorizing the Iraqi people and Coalition Forces (CF).
On the morning of 21 May 2009, MAJ George and other business-minded military professionals were to meet in southern Baghdad with the leadership of the Doura Market Businessmen's Association to discuss continued revitalization of the local business community and economy. As the Soldiers were entering the appointed building, they were suddenly attacked by an individual wearing a person-borne improvised explosive device (PBIED)/suicide vest. MAJ George was one of three U.S. Soldiers killed, in addition to others seriously injured, including innocent local Iraqi citizens.

He is survived by his parents and grandparents.
Home town article on Major George
Soldiers (Baghdad) Memorial Ceremony Program for MAJ George and the other two Soldiers KIA
Soldiers (Baghdad) Memorial Ceremony Photos