Kyle and Dad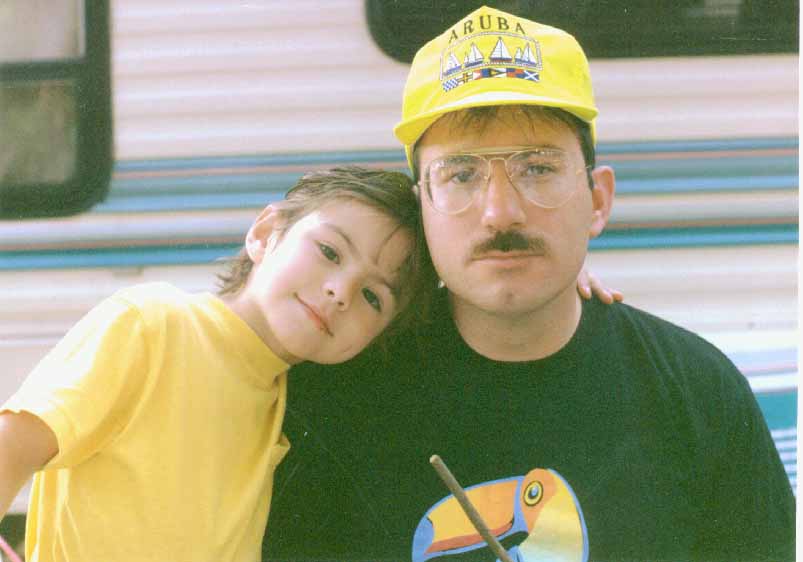 PGP KEY
(CLICK ON IMAGE)
Real Video
28.8k stream
Real Video
56k stream
West Point Leaders for a Lifetime video (13min)
West Point Summers
(9 min)

Download a copy of
Real Player here:
AH-64D Recovery in Korea


2/502d Aviation Regiment

(best unit in the US Army)
| | |
| --- | --- |
| Armed Forces Network videos from my unit from 2003-2005 (2/502d Avn Regt, Coleman Barracks, Mannheim Germany) | WMV and MPG-2 Format (30fps full screen), 60 seconds in length (or longer) optimized for ISDN or better connection |
| AH-64D Recovery in Korea Slide Show | |
| AFN Segment - Aircraft Download (.97 MB) | |
| AFN Segment - Aircraft Maintenance (.97 MB) | |
| AFN Segment - DynCorp(.84 MB) | |
| AFN Segment - Dutch Loadout(1.22 MB) | |
| AFN Segment - Dutch Load out 2 (.99 MB) | |
| AFN Segment - Machine Shop (.98 MB) | |
| AFN Segment - Ramstein (.99 MB) | |
| AFN Segment - Site Xray (.98 MB) | |
| Download a copy of the most current Windows Media Player here: | |
---
My lovely bride is on the right and one of her hand made dolls from her doll collection is on the left
---
Recent photos from the trip to Hawaii (digitally altered by my wife)
For those of you who might be wondering, yes, that is Diamond head we are standing on...
Except for Kyle of course :-)

---
Now for all you people who think you know what I really look like, guess which picture is the REAL Paul Werner!


Teenage Hell Raiser !

Prisoner 40768
(Sentenced to 4 years confinement at hard labor)

Politically incorrect Marlboro Man on a deer finding mission
And here's the more mature Paul Werner...
| | |
| --- | --- |
| | |
| I love the smell of napalm in the morning! | Turkey or Iraq? |
| | |
| --- | --- |
| | |
| Getting ready to send off my classmate, Tom Van Meter | Yes folks, I am back on active duty. I am shown here in Korea on a 60 degree slope near the crash site of an AH-64 Longbow Apache. My unit, A/602nd was responsible for the recovery mission. Fortunately, this area had a reasonable slope angle. The max slope was 70 degrees in several places. |
| | |
| --- | --- |
| | |
| It was an excellent opportunity to meet several of the Wayne Newton 2002 USO tour. They all put on a great show. I was fortunate to be able to see Drew Carey perform his live comedy routine. He was outrageous - SEMPER FI! | This picture was recently taken while attending a Dining In hosted by our sister unit, the 1/214th Avn Regt. The big guy on the right is MAJ Jeff Gloede, who recently came back from Afghanistan while he commanded F/159 (Big Windy). At center is the Battalion Commander, LTC Hicks. |


Okay, this was an interesting mission. We were asked to help load out the Polish Air Force in support of the GWOT. It was the first time that any member of our team had seen a MI-24D Hind helicopter up close and personal.

Top left is a picture of the first three Hinds before we started wrapping them.

Top right is the VIP visit from the Polish MOD who came to see what we were doing.

Bottom left I got the opportunity to sit in the pilot's station of the Hind. This beast has plenty of horsepower in its engines and is very survivable.

---
I hope my modest efforts to digitize the work of the Borman Commission are the beginning of an ongoing effort to get the word out about historically significant documents that affect West Point. - Paul

The last parting shot. The last true hero:
Are you curious why this guy was a hero?
Press here: CITATION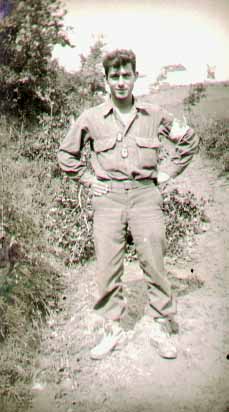 ---
A necessary evil to track site stats. It is free :-)