---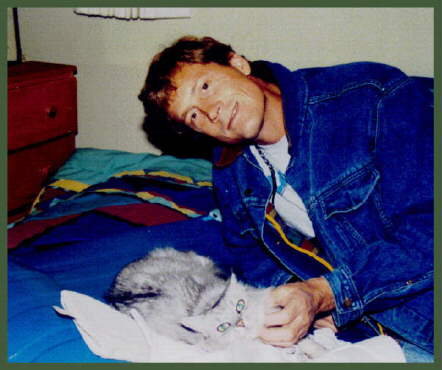 John found Cinderella in a hotel parking lot in Aug 1993. She was badly injured (crushed pelvis) but he rescued her and brought her home in his car. She recovered in our bathroom for several months and slowly became his shadow.
---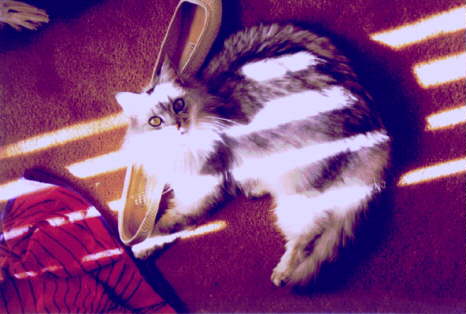 Just take a look at that *LOOK* and you can see why she twists everyone around her little paw.
---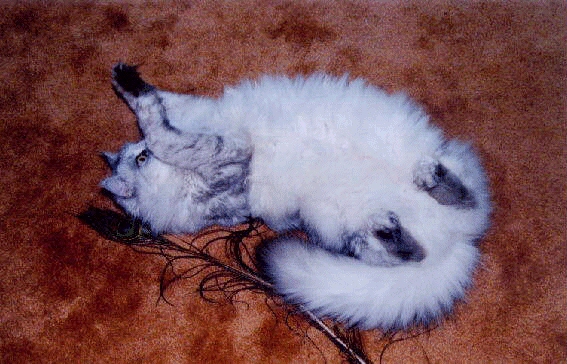 In 1995, Cinderella developed a bad heart murmur, and John and I had to take her to Texas A&M Veterinary Univ for irradiation treatment of her thyroid. It was touch and go, but she came back a completely healthy and murmur free kitty!
---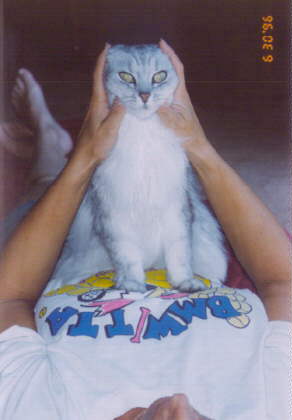 Of course Bon is the "Wicked Step Mother" as you can see from this Alien Face.
---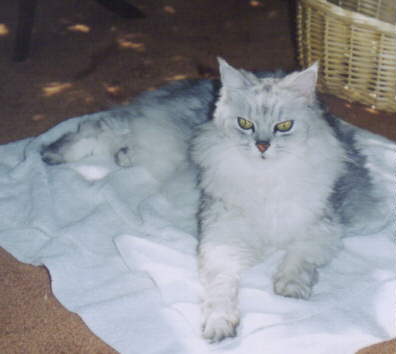 Here's a picture of Regal Cinderella - a bit riled at being posed.


---


And a shot of her beneath her *helmet*.You may be asking yourself how the Matriarch of the house - Spooky - appreciated the new visitor. Well...


---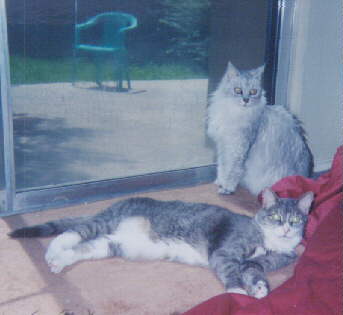 Here's a RARE picture of the two of them in the same photo.



Sadly John and I lost Cinderella on 11 May 2006. She gave all her love up until the very end.
Here are a bunch of photos taken which somehow I have never posted before. Without further ado, I show you the most beautiful cat...






---