Robert Francis Selkis

Cullum: 26076




Class: 1965




Cadet Company: M1




Date of Birth: November 20, 1942




Date of Death: April 3, 2016




Died in: Trumbull, CT




Interred: West Point Cemetery, West Point, NY - View or Post a Eulogy



---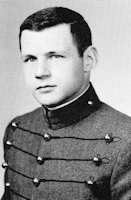 Robert Francis Selkis was born in Saratoga Springs, NY on November 20, 1942. He was a true son of the Adirondacks, growing up and thriving in that region. The eldest of four children, he and his brothers and sister loved the outdoors, especially fishing around their home. Bob proudly proclaimed himself a "Woodchuck," his term of endearment for people living in the Adirondacks.
His early education occurred in parochial schools in Mechanicville, NY. Bob's father valued discipline in the education process and sent Bob to La Salle Institute, a Catholic military high school. For a variety of reasons, some altruistic and some entirely practical, Bob began to focus on West Point as his college of choice. To become more competitive in the West Point admissions process, Bob attended Bradens Military Academy in Cornwall on Hudson, NY after high school. It was at Bradens that Bob discovered lacrosse and began a lifelong love of the game.
During his time at La Salle Institute, Bob met Betty Russo of Mechanicville. Bob would describe Betty as "the love of his life." They dated for the next six years and married in July 1966 while Bob was convalescing from wounds received in Vietnam. Bob and Betty were married for 50 years. They have two children, Amy Lamaker and Michael Selkis, and four grandchildren: Nayeli and Tobias Selkis and Sophie and Emma Lamaker.
Bob's time at West Point was, in his words, "challenging." Bob stated he had five years of military school prior to entering the Academy and that "enough was enough…" He found his respite in sports and the relationships he built with classmates and friends. Bob had a mischievous spirit and an engaging personality. He played varsity lacrosse, lettering his senior year. Lacrosse stayed "in his blood," and he enjoyed the sport as a coach, referee, and, at the University of Illinois, the founder of its Club Lacrosse Program.
After graduation from West Point in 1965, Bob was commissioned Infantry. After Airborne and Ranger Schools, he was assigned to the 25th Infantry Division in Hawaii. He arrived in Hawaii just in time to join the advance party for the division as it deployed to Vietnam. He loved telling the story of how his new car arrived in Hawaii only to be returned to the mainland on the same ship.
Bob served as an Infantry platoon leader in the 1/35th Infantry until he was seriously wounded. His wound required evacuation as part of a lengthy recovery process. He received the Bronze Star, Purple Heart and the Combat Infantryman Badge for his heroism and service in Vietnam. But most noteworthy during this period was his long-awaited marriage to Betty while recovering from his wounds.
Upon recovery Bob was assigned to the Engineer School at Fort Belvoir, VA. Unable to perform full duties because of his ankle wound, Bob received a transfer to the Military Intelligence branch. He earned his master's degree in sociology at the University of Illinois and was selected for the Army's Foreign Area Specialist (FAST) program. After training at Fort Bragg, NC and learning Thai at the Defense Language Institute in Monterrey, CA, he was assigned to the U.S. Embassy in Bangkok, Thailand. He traveled extensively throughout Southeast Asia learning the politics and culture of the region. This assignment led to his assignment as the Southeast Asia Desk Officer in the Pentagon.
Bob's final assignment may have been his most successful. He was selected and assigned as the ROTC professor of military science at Princeton University. He was the perfect candidate and built solid respect from the faculty and the undying loyalty of his cadets. Bob and Betty often hosted "senior dinners" with his cadets. Bob maintained lifelong bonds with many of his Princeton students.
Upon retirement from active duty, Bob worked with Bell Labs, Sikorsky Industries, and finally Norden Systems. He and Betty lived in Trumbull, CT. They loved their home, and Bob took great pride in the annual appearance of his beloved peonies. He loved central Connecticut and quickly became a fixture at Tashua Golf Club and regularly fished for bass at Lake Saltonstall in East Haven.
Bob, as the oldest Selkis, was the patriarch of the Selkis Clan. He loved being a Selkis, and he was the glue that held the family together. The "Selkis Steams" and fishing trips to Elk Lake at "ice out" reinforced the bonds between Bob and his brothers and sister. He adored his Betty, his children, and his grandchildren. Family was always the most important part of Bob's life, and he had countless stories of family and growing up in the Adirondacks.
Bob is remembered by his nickname, "Bork," a term whose origin has never been established but fit him perfectly. Blessed with a great sense of humor, Bob would regale his friends and classmates with hilarious stories of his upbringing and time as a cadet. Fifty years later we still gather and tell "Bork" stories. His humor and self-depreciating personality will never be forgotten.
Anyone who knew him will say Bob made life fun and that they were better because of knowing him. He was an unforgettable person. The world is a lesser place, and we, his friends and family, are less complete without him. May he rest in peace.
— Radcliffe, his family, and his classmates