COL William J. Connolly USA (Retired)

Cullum: 26029




Class: 1965




Cadet Company: H1




Date of Birth: October 5, 1942




Date of Death: April 4, 2021




Died in: Columbia, MD




Buried at: Arlington National Cemetery




Date of Burial: November 10, 2022




Grave Number: 2714




---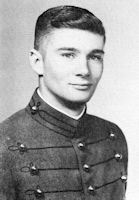 William John "Bill" Connolly was born to Daniel and Eileen Connolly. He grew up in Boston with his older brother, Daniel. Bill attended Mission Church High School, graduating in 1960. After a year at Boston College, he received an appointment to West Point from Congressman Laurence Curtis and took the oath with the Class of 1965 at Trophy Point.
At the Academy, Bill sampled a wide variety of extracurricular activities—astronomy, debate, German language, choir, and especially intramurals—while simultaneously keeping academics under control. He was most proud to be the speedy inside center for the West Point Rugby Club, a passion he maintained into his 70s.
Graduating with an Infantry commission, Bill then completed Airborne and Ranger schools enroute to duty with the 101st Airborne Division at Fort Campbell, KY. He was assigned to the 4th Battalion, 503rd Infantry Regiment, preparing for deployment to Vietnam. In June 1967, the battalion boarded the SS John Pope and sailed to Vung Tau. Upon landing, 4th Battalion joined the 173rd Airborne Brigade ("Sky Soldiers"), and Bill spent the next year as a rifle platoon leader and company executive officer executing counter-insurgency missions from Bien Hoa to DaNang.
Bill volunteered for an additional six months to command 4th Battalion's "Charlie Company." During November 1967, they engaged NVA forces in the mountainous terrain of Kon Tum Province. Charlie Company was recognized for its actions during the month-long "Battle of Dak To." Bill was cited for bravery and awarded two Silver Stars, two Bronze Stars and a Purple Heart.
After Vietnam, Bill was assigned to the Ranger Training Command with duty as an instructor at Camp Merrill in the mountains of north Georgia. Bill would testify to his Ranger students, "Everything I ever needed for Vietnam I got from Ranger School and rugby."
In nearby Atlanta, Bill met and married Janice C. Martin in 1968. They became a team that leaned into a life of service to country and devotion to family. They raised three wonderful children, beginning with the birth of William Daniel at Fort Benning, GA while Bill attended the Infantry Officer Advanced Course. The team then moved to Tuscaloosa where Bill earned an MBA at the University of Alabama and the Connolly's welcomed the arrival of daughter Erin Kate to the team.
Bill's MBA led to his alternate branch specialty, comptroller. But before he could apply his new finance skills, he received orders to Camp Hovey, Korea. Bill again commanded a company operating in a hostile environment. This time with the 2d Infantry Division along the Demilitarized Zone.
After Korea, Bill utilized his comptroller skills in Atlanta at FORSCOM. Later he moved to Headquarters, First Army, Fort Meade, MD. He spent a year assessing training shortfalls in Reserve and National Guard units.
Bill then transferred to the Comptroller Office where he managed Reserve and Guard training funds. Additionally, he identified the need and supervised the development of the beta version of the Reserve Component Automation Systems, which provided interfaces linking Reserve and Guard units with 21 DOD and Army data systems, including the Digital Training Management System.
Son Sean Patrick arrived in 1977, completing the Connolly Team. After a brief layover at the Navy Command and Staff College, the team deployed to Europe for six years. Bill served with 1st Battalion, 509th Airborne Battalion in Vicenza, Italy, then in the USAREUR Comptroller Office in Heidelberg Germany, and finally as G-3 of the 1st Infantry Division (Forward) in Goppingen, Germany.
Somewhere along the way, Bill took up distance running. He eventually completed the Boston Marathon, several Marine Corps Marathons, the Infantry Center Half-Marathon, and a few triathlons.
Following battalion command at Fort Benning, Bill served as comptroller, U.S. Army South (USARSO) with duty at Fort Clayton, Panama. In December 1989, Operation Just Cause was well underway when Bill was given the unique mission to establish a refugee center for the growing number of civilian refugees, including foreign nationals and "former" Noriega supporters, all requiring identification and separation.
Refugees were not addressed by initial planning and there was no direct authority or funding. Despite this, Bill made it work. He acquired funding from DA, negotiated with the DOD Education Activity to use Balboa High School as the Refugee Center, and arranged security, medical support, and administrative resources. Together, Bill and Janice organized volunteers from U.S. military dependents to run the center. Their creative work averted a humanitarian crisis and was recognized by USARSO and other agencies, including the Red Cross.
After a tour in the Pentagon, Colonel William John Connolly retired from active duty in 1993, a decorated combat veteran who served in the Army for 28 years, including 12 years overseas.
The Connolly Team settled in Laurel, MD, where Bill spent his time running, fishing, and enjoying his three grandchildren: Katherine, Aidan, and Liam.
But not for long. Bill loved the people of Panama and never lost interest in their well-being. And so, he accepted a Senior Executive Service position as secretary of the Panama Canal Commission. Established by Congress in 1979, the Commission managed canal operations until the treaty terminated in 1999 and the United States turned its operation over to Panama. Bill's analysis and oversight of canal operations enabled a remarkably smooth transition to Panamanian control. When all U.S. legal liabilities for the Canal were completed in 2005, Bill retired from the Senior Executive Service.
Colonel William John Connolly passed away on April 4, 2021, after a life of service to country and devotion to family spanning four decades. Well done, Bill.