Mr. Ladd Hayden Metzner

Cullum: 26007




Class: 1965




Cadet Company: M2




Date of Birth: May 8, 1942




Date of Death: October 18, 1988




Died in Tempe, AZ




Interred: Valley of the Sun Mortuary, Chandler, AZ - View or Post a Eulogy



---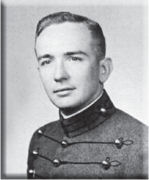 Ladd Hayden Metzner was born in Chicago and attended grade school in Beloit, WI, until fourth grade, when his family moved to Phoenix, AZ. Ladd was an only child who loved to play with an army of toy soldiers, an early indicator of things to come. In high school, he was a member of Junior ROTC, and in his senior year, he was the cadet brigade commander for all Phoenix-area high schools. He was also captain of the Judo Club, a member of the All-City Rifle Team, and a National Merit Scholar. In the afternoons, he worked for eighty-five cents per hour bagging groceries at Bayless Markets.
In 1961, after a year studying engineering at Arizona State University, Ladd was thrilled to join West Point's Class of 1965, "Strength and Drive." As a cadet, Ladd concentrated on the military profession in addition to his studies. He was on the rifle team and achieved All-American status, helping the team to a national championship his senior year. He also sang in the Glee Club, earned a black belt in judo, and taught himself to play the guitar. Ladd was described as a perfect roommate, too. He was well-organized, quiet, helpful to those struggling with academics, and the room was always neat and ready for inspection. Not only that, he also had a great sense of humor.
Shortly after graduation, Ladd met the love of his life, Cathleen Anne Pocock, on a blind date arranged by her father. They were married within a year, and their union lasted twenty-two years, until his death at age forty-six. In 1968 (during the TET Offensive), their only child, Laurel, was born while Ladd was in the middle of his tour in Viet Nam.
In Viet Nam, Ladd served at Cam Ranh Bay with the 6th Battalion, 71st Artillery, a HAWK air defense battalion. Returning to Ft. Bliss, TX, Ladd helped form a new Army Air Defense Artillery battalion comprised of Chaparral and Vulcan air defense weapons: the 7th Battalion, 61st Artillery. Ladd was the distinguished graduate in the Air Defense Officers Advanced Course and the Chaparral/Vulcan Officers Qualification Course. Ladd's new unit was scheduled to be assigned stateside to the 82nd Airborne Division, but the Soviet repression of Czechoslovakia in 1968 led to the assignment of the unit to Germany. In 1969, the unit arrived in Germany, and Ladd and the family lived there until 1973. Ladd commanded Battery C, stationed at Hahn, then moved to battalion headquarters at Spangdahlem, where he served as Assistant S-3 and later S-3. The family then returned to the States, where Ladd led the Arizona State University ROTC Program. He organized a drill team that earned many honors and awards. In 1976, Ladd resigned from the Army.
For a change of pace, Ladd moved with his family to Catalina Island, CA. There, he managed a yacht club for a year. Ladd then worked for Ford Aerospace in California and Martin Marietta in Colorado, using his knowledge of air defense. But Ladd missed the Army, and in 1981 he joined the Colorado National Guard. In 1983, he moved back home to Phoenix, where he worked for Motorola and served in the Arizona National Guard. There, he achieved the rank of major prior to his death in 1988.
Ladd had lifelong interests in astronomy, geology, rifle, and music. He taught his young daughter gun safety and the proper techniques of shooting. The family also collected rocks and "rock stomped" to add to their collection. Ladd expressed his wit and humor in his caricatures, cartoons, and songs. He loved music and often entertained with his guitar and tenor voice at parties and on stage at Community Theater. He even created a book, complete with whimsical pictures and cartoons, of military songs and fun ditties he had picked up at West Point and in the Army. Around Christmas, Ladd painted lighthearted Christmas scenes on the windows of his home.
A good soldier whose values directed his life, Ladd was honest, intelligent, hardworking, and patriotic. Awarded the Meritorious Service Medal posthumously for his service in the Arizona National Guard, the citation read in part, "Major Metzner lived up to the West Point motto 'Duty, Honor, Country.' His concern for the well-being of his soldiers was never greater than when his own well-being was in jeopardy. [He often] passed the credit for his achievements to his soldiers."
Ladd had been diagnosed with stomach cancer, but he fought until the disease took his life at the end of his long, tough struggle. Ladd was a wonderful person and a great family man and soldier. A quiet man, he would probably be embarrassed by these words, insisting he really did not deserve such accolades. Ladd is survived by his widow Cathie Anne, daughter Laurel, and two grandchildren, Hayden and Jillian, whose grace and character are a living legacy of his life.
Well done, be thou at peace.
Family and classmates