JON E. KING

Cullum: 26006




Class: 1965




Cadet Company: M2




Date of Birth: November 30, 1942




Date of Death: October 21, 2020




Died in: Houston, TX




Interred: Houston National Cemetery, Houston, TX - View or Post a Eulogy



---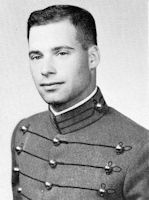 Jon Eliot King was born in Reading, PA on November 30, 1942. His parents were Henry Philip and Jane (Levy) King. He had an older brother, Mike. His brother remembered that Jon was very active in many school activities and sports, especially golf. A high school classmate recalled that Jon was determined to attend West Point for the discipline and quality of education. He did not receive an appointment in 1960, and after graduating from Reading High School in 1960 he attended a preparatory school, his persistence resulting in his appointment to West Point. Tragically, his father was killed in a commercial air crash caused by a bird strike in October 1960. The loss of his father has a tremendous impact on Jon and the family. Jon joined the USMA Class of 1965 on the Plain on July 5, 1961.
At West Point a classmate that met Jon in Beast Barracks and was a roommate during his junior year recalled that Jon did well enough in academics to allow for his tremendous energy and organizational abilities to plan for extracurricular activities at West Point, New York City and beyond. He was a fun-loving friend, always active and determined to help and involve others. His activities included the Golf Team, French Club, Fencing Club, Jewish Chapel Choir and Dialectic Society. A classmate shared that singing was not a necessary qualification for the Jewish Chapel Choir. It was the relationships. These activities provided the opportunity for nice trips off campus and the opportunity to interact with new friends.
After graduation Jon completed Airborne and Ranger schools. Every Ranger has a buddy, and the bond between buddies is often deep, memorable and unforgettable. Jon's buddy was no exception, recalling that Jon provided great support in long runs and other grueling challenges, including working through a pretty serious injury. Jon's efforts were attributed to helping earn that Ranger Tab without recycling into the dreaded "Frostbite Five" and a different buddy.
Jon chose the Air Defense Artillery branch and was assigned to the nuclear missile site located at Fort Hancock, NJ. Jon next served in Vietnam as an executive officer for a Hawk missile site protecting Cam Rahn Bay. His last assignment was with the 35th Artillery Brigade at Fort Meade, MD. He resigned his commission in 1970.
Jon next attended the George Washington National Law Center, graduating with honors and a Juris Doctor degree. He began his law career in New York City in 1973 before becoming in-house counsel for Exxon in Houston, TX in 1976. For the next 44 years Houston was his home. Jon's biggest area of concentration in the profession of law was his focus on mediation. He was successful in the vast majority of his 1,800-plus cases in a wide range of commercial litigation, including personal injury, employment law, environmental law, banking and much more. In 1995 he was named the Harris County Dispute Resolution Center's Outstanding Mediator. His passion and energy for mediation in disputes also was recognized by being awarded the Houston Bar Association Foundation's Volunteer of the Year award for his pro bono services to the Houston community.
Jon had great passion for volunteer activities and provided leadership and energetic support to many. His participation and leadership in the West Point Society of Greater Houston spanned four decades and included many years as program chair and a term as president. He was a tireless advocate for the Academy, veterans, and grads seeking business careers. He was also active in the Camp Hope PTSD Foundation and the Rotary Club of Houston and received many awards and recognition in these efforts. Jon's dogged determination, energy and "Service Above Self" exemplified his life. Jon received a heart transplant about 20 years ago, and when he related his age he would invariably mention the age of his heart. He was grateful for the many extra years of life that that donated heart gave to him. Jon was born a Messianic Jew and later converted to Christianity, but he also remained faithful, respectful, and thankful to both aspects of his religious life.
Jon died peacefully at his home after a short illness on October 21, 2020 with his faithful canine companion at his side. At his Celebration of Life ceremony at the Second Baptist Church of Houston the 23rd Psalm was read in Hebrew and English and the West Point "Alma Mater" was sung by 26 USMA graduates. It was a joyful event and a fitting farewell. Jon was interred at the Houston National Cemetery on November 5, 2020.
Jon is survived by his brother, Mike, and his longtime best friend, Sondra Pulford. He will be missed by many USMA grads, friends, and the many lives he touched.
Be Thou at Peace.