COL Donald E. Nowland USA (Retired)

Cullum: 25979




Class: 1965




Cadet Company: I2




Date of Birth: May 21, 1943




Date of Death: May 10, 2017




Died in: Danvers, MA




Interred: Cremated, ashes scattered Marblehead Harbor, MA - View or Post a Eulogy




Memorial Article as submitted by Don's Family



---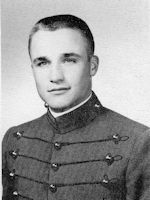 Donald Edward Nowland joined the West Point Class of 1965 from Michigan. Born in Detroit, he grew up in the beautiful upstate town of Charlevoix on the shores of Lake Michigan. Don showed his entrepreneurial spirit early on, selling his lawn mowing business when only 15, later working in a bakery and a car dealership.
Don's four years at the Academy was a challenge that few could have met. He had three surgeries during his plebe year, survived a turnout exam in math, and then tragically lost his parents in an auto accident in his third year, becoming the guardian of his younger sister. On returning to the Academy following the funeral services, he had to cope with his loss and still catch up with his studies. Fortunately, he had many classmates and upperclassmen that assisted him through this trying time.
Don was commissioned in the Field Artillery, and his first assignment after graduation was to a Nike Missile Battery outside Detroit, enabling him to care for his sister. In 1967, he went to Vietnam and joined a Field Artillery battery with the 1st Cavalry Division in the Central Highlands, serving as a forward observer, battery executive officer, and battery commander.
On return from Vietnam, Don transferred to Air Defense Artillery and was sent to air defense training at Fort Bliss, TX, followed by graduate school in physics at the University of Texas, El Paso. After achieving his master's degree, Don was assigned to the Lawrence Radiation Laboratory in Livermore, CA, where he worked as a nuclear effects scientist. While there, he authored the book History of Nuclear Air Defense.
Don had married prior to serving in Vietnam and while in Livermore welcomed his fourth son (Kerby, joining Donald and twins Robb and Keith) with his wife Marilyn.
In 1973 Don was sent to Korea and commanded a Chapparal Missile Air Defense Battery. With the unpopular Vietnam war winding down, the draft ending, rampant drug use and tense racial relations, he faced more significant challenges to positively motivate his soldiers and accomplish his mission. During his Korean tour, Don had his first opportunity to work with Colin Powell, then an infantry battalion commander (Don would later serve with him two more times). Don also added to his family prior to returning home, adopting a baby girl who he named Kara Myong (meaning beautiful baby).
After Command and General Staff College at Fort Leavenworth, KS, he joined the Army staff in the Pentagon, working in the research and development office. He was later selected to be a military assistant to the Secretary of the Army.
Next was an extended tour in Germany highlighted by promotion to lieutenant colonel, a three-year command of a Hawk Missile battalion, and then promotion to colonel.
Don was selected for the Army War College and was assigned to co-author the new Army Operations Manual on Air-Land Battle. During this time, Don was divorced and then married Maria Lipsker from Germany. He returned to Germany to serve on the Headquarters, U.S. Army Europe staff and later took command of the 10th Air Defense Artillery Brigade in Darmstadt, West Germany.
On completing this command in early 1989, Don retired from the Army to meet the challenge of a follow­ on civilian career. Not surprisingly, Don was in high demand and joined the Raytheon Company in their Missile Systems Division. In 1992, Raytheon sent Don to Brazil to explore business opportunities for a space-based observation system for the Amazon region. Don's team won the $1.4 billion contract over three other international teams. After his extensive success in Brazil, Don's follow-on work at Raytheon was as a teacher-mentor to business development managers in the company.
During this time, Don and Maria were divorced, and he relocated to Marblehead, MA. In 1993, he met Davita Berkley, a software sales representative who had a keen talent for the arts. They married and Don was introduced to Davita's world of sailing, which they enjoyed together for many years, owning several different boats. In the late 1990s they became partners in the Landing Pub and Restaurant in Marblehead Harbor.
Don's other activities included assisting charities, counseling new college graduates, serving as a trustee for their condo association and writing poetry.
In 2007, Don was diagnosed with a slow growing cancer. After several years of treatment and clinical trials, the cancer spread aggressively, and Don passed away in May of 2017.
From one of Don's Memorial Day presentations, here is his poem on the meaning of "Taps":
As the bugler plays those melancholy notes of Taps, Ask yourself what you hear and feel,
The loss of a loved one, a loss long ago?
Or of our flag, our nation, our freedom?
Of our servicemen and women, here and gone? Of love and respect, our families, and friend?
As I hear the haunting, yet peaceful sounds of "Taps," I think of all those who've lost their lives,
So that we might be here to honor them, Knowing that I too shall pass,
And join my comrades in arms,
So that we together from our graves, Will hear that echoing call as we sleep.
— Daviat and Don Nowland