Emanuel Paul Maimone

Cullum: 25969




Class: 1965




Cadet Company: B2




Date of Birth: January 23, 1944




Date of Death: April 3, 1998




Died in McLean, VA




Interred: West Point Cemetery, West Point, NY - View or Post a Eulogy




Location: Sect XXII, Row D, Grave 033A



---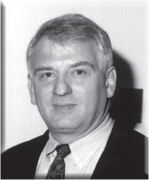 Emanuel "Manny" Paul Maimone, born in Nanticoke, PA, was the only son of Paul and Marie. He grew up in Brooklyn, where he attended Xavier High School and excelled in all things. A true New Yorker, each day began with a subway ride under the East River to Xavier in lower Manhattan. Manny's football coach, legendary NYPD detective Frank "Boiler" Burns, showed Manny that grit, toughness, and humanity could coexist in the same person--as they did in Manny. Along with two high school classmates, Manny headed for West Point, influenced for life by his Jesuit education.
Manny was a fun-loving cadet. His "New Yawkness" prevented anonymity and attracted the unwanted attention of upperclassmen. Manny never could figure out how they knew! Manny's parents provided Polish and Italian food specialties never before seen at West Point, enabling a good number of plebes to survive their edge-of-the-chair meals, and marking Manny with favor in the eyes of upperclassmen.
Manny viewed life as an adventure and participated on the 150-pound football team, the Pointer staff, Howitzer staff, and Catholic choir. His positive and optimistic attitude affected his classmates not only during Plebe year but also throughout the upper class years when, in First Class year, his leadership as company executive officer commanded both respect and fondness. Tactical officers Eleazar Parmly '46, and Bill Sipos '63, killed in Viet Nam, each had a lasting impact on Manny.
Manny's signature achievement at West Point was meeting Carol, a sophomore at Marymount College, during his Yearling year. Between Carol's visits to West Point and Manny's knack for trips away, they saw each other often and married on 24 Jul 1965 in West Point's Catholic Chapel.
Upon graduation, Manny completed Airborne and Ranger schools, was assigned to an Infantry unit in Germany, served as an aide to the commanding general of the 4th Armored Division, and, finally, was a staff officer at Headquarters, USAREUR. He transferred to Military Intelligence before his tour in Viet Nam during 1968-69. There, in charge of a signal intelligence unit, Manny found himself in Dong Ha, Quang Tri, and the Ashau Valley, intercepting North Vietnamese communications. Serving with his usual aplomb and dedication, Manny was awarded two Bronze Stars. Upon returning from Viet Nam, he attended Intelligence School and earned an MBA from Tulane in 1972. His last assignment was to the Army Security Agency, for which he earned a Meritorious Service Medal for outstanding service. He resigned from the Army as a major but continued to serve as a reserve officer.
Manny joined the Mitre Corporation as part of its technical staff. The firm immediately recognized Manny's leadership, management skills, intelligence, and business acumen. While at Mitre, Manny worked on the development of highly classified government programs for intelligence and electronic warfare systems. On one still-classified occasion, Manny's persistence helped avert a nuclear exchange. He was actively recruited and promoted by several companies and ultimately became a member of senior management with responsibilities for business development. His full potential for senior management was tragically cut short by ALS (Lou Gehrig's disease).
Manny's achievements and contributions in the military and in his career in the private sector are the best we expect from West Pointers. While his professional accomplishments were both admirable and enviable, they were exceeded by his personal and humanitarian accomplishments.
Manny was an All-American husband and father. It was evident to those who knew them well that Manny was a devoted partner to Carol and a proud, caring, loving father of Chris, Sara, Lauren, and Greg. He was a grandfather to five, whom he showered with love and affection.
For many years, Manny served the youth of his community as a high school football referee, youth soccer coach and coordinator, and board member of the Gonzaga High School Father's Club. West Point and the Army were never far from his thoughts. No one in attendance will ever forget Manny singing "Army Blue" at his daughter's wedding. His children remember how he sat through their countless play rehearsals, then attended every performance, and how he never missed a sporting event where one of them played. Manny always encouraged his children to "stay close and supportive of each other." An only child, he left family as his legacy.
His true character as a leader of men surfaced not only on the battlefields in Viet Nam and the corporate world, but also during his illness. Once diagnosed with ALS, Manny responded with his characteristic zeal and steely determination. He volunteered and encouraged others in every conceivable way to overcome the debilitating disease, not to mitigate his own condition, but to ensure that others who may suffer in the future may suffer less.
Manny's illness led him to one last act of selflessness. He used his own progressive disability to help ERICA, a non-profit project at the University of Virginia, design and develop computers controlled solely by eye movement. Manny turned personal misfortune into an opportunity for lasting service. What distinguished Manny was how he faced the ultimate challenge. He was positive, upbeat, encouraging, and strong, and never lost his composure. During his last hours, Manny remained a leader of character to his family, friends, colleagues, and classmates, even summoning the strength for a smile and a wink at his children and Carol, who had been at his side tirelessly through it all. Manny died at home.
Manny, who wanted West Point to be proud of him, was interred there. Looking back, West Point was honored by a life guided each day in its extraordinary and routine things by "Duty, Honor, Country." For us, Manny's professionalism, integrity, thoughtful citizenship, and devotion to family made him our man for all seasons.
Well done, Manny. Be thou at peace.
Classmates and family