LTC David B. Vann USA (Retired)

Cullum: 25955




Class: 1965




Cadet Company: H2




Date of Birth: December 19, 1942




Date of Death: October 2, 2015




Died in: Lorton, VA




Interred: West Point Cemetery, West Point, NY - View or Post a Eulogy




Location: Section 2-1A, Row 18, Site A



---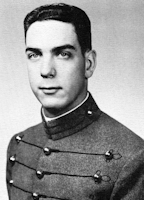 David Benton Vann was born in Portland, ME to Major General Walter Vann '39 and Alethea Hough Vann, along with his twin, John Vann '65. As the son of an Army officer, Dave relished the adventures that came with 17 worldwide moves. His parents taught him love of God, family and country and ingrained in him a deep appreciation of the ethical foundations of the military: integrity, honesty, selfless service, and hard work.
The devastation of war made an impression on Dave at a young age. He was one of the first dependents to live in Germany after World War II, inspiring him to pursue a life of service to protect the precious liberties that make our nation great. That fed his determination to become an Army officer. Dave excelled in academics, scouting, and athletics. His competitive spirit led him to sink the putt that won the Leavenworth HS golf team's first state championship. A few months later, Dave's dream of going to West Point was realized through USMAPS.
Dave's temperament was a perfect fit for the Academy. He was not only known for his integrity and embracing the ideals of Duty, Honor, Country but also for his cheerfulness and happy grin, no matter the challenge. His involvement in Academy activities were diverse, from French, Chess, Bridge, and Howitzer clubs to Bowling, Golf, and Ski clubs. He was a fierce competitor in the Goat-Engineer Football Game. As varied as his many West Point interests were, the one true lifelong constant that he would forge there was his love for Stash Makoski, Ladycliff College Class of 1966. He balanced his cadet responsibilities with their budding romance and other non-sanctioned activities, like babysitting a pet guinea pig in his room and finding a way to get in undetected late night phone calls with his soulmate.
Following USMA graduation, Airborne and Ranger schools, Dave excelled at 2BN 36INF, 3AD in Germany as a young lieutenant company commander and BN OPS officer. He proposed to Stash by phone in October 1966 and, six weeks later, flew back to New Jersey to marry his beloved wife of the next 50 years.
Dave's natural talent for language, coupled with his infantry tactical prowess, led him to a successful combat deployment advising the 54th ARVN Infantry Regiment in Da Nang and Hue, Vietnam. He earned a BSM for his bravery, but the true respect for his actions was honored by the ARVN commander, who forced the enemy commander to surrender his weapon to Dave. After IOAC, he was assigned to the University of Minnesota. As the nation grappled with anti-Vietnam sentiment, particularly at colleges, Dave shared his recent combat experience and trained cadets in an extremely difficult environment, changing opinions of many faculty toward a more pro-military stance.
After branch transferring to QM, Dave excelled in assignments in Korea; Fort Knox, KY; and Fort Lee, VA and as XO to the CG, Defense Logistics Agency. He returned to West Point as the S-4, USCC and spearheaded the logistics of the Corps playing the Army-Navy Game at the Rose Bowl in 1983. Dave was a modest, yet extremely effective and respected officer. He had an uncanny knack for analyzing complex problems, finding the root cause, and developing reasonable solutions. He blended his ability to see the "big picture" with unrelenting attention to detail. His leadership by example and commitment to choosing the harder right were truly hallmarks of his career and life.
In retirement, Dave devoted his time to making a difference for veterans. One of his significant accomplishments was his contributions to improvements of the military healthcare system. His congressional testimony on behalf of military families resulted in the elimination of the CHAMPUS/TRICARE non-availability statement, allowing better healthcare options for beneficiaries. His selfless dedication to the nation-wide effort to reform TRICARE for military retirees and their families resulted in major improvements in health care, yet he shunned any well-deserved recognition.
In the little time he dedicated to himself, Dave, a scratch golfer, showed an uncanny talent with a golf club. His brother considered him a genius on the greens and a selfless partner in life who he and many others miss deeply.
Of all Dave's tremendous accomplishments in life, he viewed none greater than his loving family. They raised three daughters: Colonel Sandy Vann-Olejasz '89, Debbie Vann Edelen '92, and Kathy Mulligan, James Madison University Class of 1993. Nothing made Dave happier than spending time with his family. His grandkids had no bigger fan, greater confidant, or inspirational role model. Their families and grandchildren carry on Dave's legacy of high ideals and strong faith.
Dave happily celebrated 1965's 50th reunion at West Point in April 2015. Soon thereafter, he faced his last battle with the same strength, faith and concern for others. He peacefully passed in October 2015 in the comfort of family and friends.
His Howitzer summary said, Dave was "bound to be a success in the career he has always wanted." Testimony from his eulogy page indicates how prophetic those words were:
"I was privileged to know Lieutenant Colonel David Vann and his family for over 47 years. He exemplifies all the virtues one seeks in a husband, father, grandfather, a selflessly loyal friend and confidant, and especially an exemplary soldier. When I think of David's passing, I'm vividly reminded of the riveting scene in Patton when the general's aide is killed. Patton stands by the coffin, says he was a splendid soldier, and concludes by saying, 'He had no vices.' That is David Vann, my dear friend and comrade-in-arms who I will dearly miss. May God Bless him and his wonderful family."
— Classmates, family and friends