Mr. Dennis B. Lewis

Cullum: 25926




Class: 1965




Cadet Company: C1




Date of Birth: March 14, 1942




Date of Death: August 29, 2009




Died in Warren, OH




Interred: West Point Cemetary, West Point, NY< - View or Post a Eulogy/p>


Location: Sect XXXIV, Row F, Grave 236



---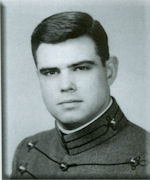 Dennis Blair Lewis arrived at West Point in July 1961, ready to take on the challenges of the future with the determination of his Welsh heritage. His Youngstown, OH, upbringing prepared him well for the physical and academic challenges he was to face over the next four years. As he found his pace in the demanding Plebe year, Dennis quickly recognized that Plebe football was a definite step up from his high school experience. He was determined to play Army football and stayed with the team when many others chose a less demanding path. He wanted to be a West Point football player, and once Dennis Blair Lewis put his mind to a task, it was going to happen!
Dennis' gregarious and outgoing personality allowed him to quickly bond with his classmates and teammates, His half laugh, half scream exclamations of joy were as distinct as his physical presence, that early on earned him the nickname, "The Horse." He loved to sing and was always mixed up in "unofficial" extracurricular activities that were necessarily well concealed from the tactical department. From sales of Beat Navy panties to football pools, somehow every cadet knew of them but never the tactical department. Dennis would attribute this 'management' to his Youngstown roots and regale his mends with tales of his teenage years. He would also share stories, pictures and have endless conversations about his Marie, the girl he fell in love with as a teenager, and with whom he intended to spend the rest of his life.
In his first class year, Dennis was selected as captain of the B Squad, a role he relished. For many who played against the B Squad in daily scrimmages, Dennis is remembered as one standing tall with tape and pads, challenging us to run against "his" defense and exulting whenever an offensive back was tackled for a loss. His desire to succeed was manifested in his determined play and by his satisfaction in having prepared the A Squad to be their very best every week.
Few other than graduates can appreciate the joy and relief of graduation from West Point. The 60 days after graduation are often some of the happiest moments of a graduate's life. Dennis always knew that his graduation leave was to involve marrying the love of his life, Marie. Their wedding was celebrated the weekend after graduation, 12 Jun 1965 in Youngstown, OH. Having lost his mother in a tragic car accident in 1962, his father Blair, along with his older sister Barbara and younger brother Caner, served with great pride as hosts and hostess to the wedding party and guests. Their 44 happy years of marriage again proved that whatever Dennis put his mind to was going to succeed.
For many who served in the mid 60s, duty assignments were often far afield nom what one expected. The ramp up for Vietnam added uncertainty and turmoil into what normally would have been two or three-year assignments. After Airborne and Ranger schools, Dennis traveled to Ft. Carson, CO, for his first active duty assignment. After a short period there, he received orders to Vietnam, assigned as an advisor with duty in route at the Language School in Monterey, CA. While attending Monterey his son, Dennis Jr., was born.
Dennis served in the Vinh Binh sector from December 1966 to December 1967 as a platoon leader, company executive officer, and advisor to the South Vietnamese Army. He received the Bronze Star, Combat Infantryman Badge, Vietnamese Cross of Gallantry, and numerous other decorations. Upon returning from Vietnam with the rank of captain, Dennis was stationed at the Signal Officers Advanced Course at Ft. Monmouth, NJ, where his daughter Eileen was born; and next at Iowa State University in Ames, where he was an assistant professor of Military Science. In 1970, Dennis determined that he wanted to serve his family and nation as a businessman rather than in the military.
Dennis resigned his commission and returned to Warren, OH, with Marie to raise their family. He applied that same drive and determination that had served him well as a cadet and Army officer to his fledgling business. Dennis started Lewis Construction in 1970, working from the basement of their first home. Along with his brother Caner and son Dennis, Jr., Dennis grew Lewis Construction into a multi-faceted company serving the insurance restoration industry, commercial and residential real estate management, and development. For 39 years Dennis nurtured the work he loved, always remaining optimistic for the next business venture. The great majority of these ventures involved close associations with classmates, family and friends.
Dennis' greatest gift was his personal time, and this he willingly gave to those who needed him most. His compassion for helping those in need was exemplified by his extraordinary care for our classmate, Tim Vogel. Dennis became his guardian and care-giver as Tim suffered through a debilitating, life-ending disease. Dennis' family, including his elders, always sought his counsel on their most pressing life issues. He willingly gave his time and financial support to many community activities, leaving a legacy of service that firmly established him as a pillar of his community. With Marie always at his side, they raised a close-knit, loving family, sharing their time and affection with Dennis, Jr. and Eileen.
Beyond family and friends, Dennis' driving passion was Army football.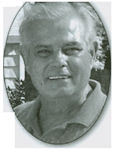 He was a perennial season-ticket holder and looked forward to attending games, both home and away. Dennis' intense loyalty to Army football, his ubiquitous attendance at key events with coaches and players, and his support of the "A" Club were recognized by his being awarded an Army "A," one of his happiest and most cherished moments. He enjoyed discussing the finer points of football-and life-with his lifelong Band of Brothers. These fellow teammates, classmates and lifelong friends are most saddened by his departure but will forever cherish and honor his memory. Well done, Horse; you played and won! You are A WEST POINT FOOTBALL PLAYER.

-Your brothers of '65