Mr. Michael T. Shulick

Cullum: 25925




Class: 1965




Cadet Company: H2




Date of Birth: August 13, 1942




Date of Death: July 21, 2008




Died in Blairsville, PA




Interred: Blairsville Cemetery, Blairsville, PA - View or Post a Eulogy



---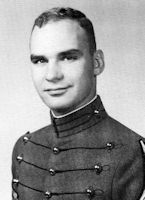 Michael Thomas Shulick was the second of two sons born to Michael and Suzanne Crucknol Shulick. Mike and his brother, William, remained close throughout their lives. Mike's father was a member of the Pennsylvania State Police. He passed away unexpectedly in 1950. William and Mike were 10 and 8. Mike's mother overcame difficult circumstances in the year following her husband's death. In 1951 she found a teaching position in Blairsville, PA and remained a teacher until she retired.
Early in high school Mike became interested in radio electronics. He built his own miniature radio transmitters and receivers. He was also active in the forensics club and participated in debate and declamation. Mike sang in the high school choral group and in the choir at Saint John the Baptist Orthodox Church. Upon graduation in 1960, Mike attended the University of Pittsburgh on an academic scholarship.
Mike reported to "The Man in the Red Sash" on July 5, 1961. A year older than most of his classmates, he was well adjusted and adapted easily to the rigorous military system. He was reserved in manner, poised, and unflappable—perhaps from his forensics competitions and choral performances. He was also friendly, humorous, and well liked by his classmates.
Mike joined the Cadet Chapel Choir and the Glee Club at the first opportunity. He sang tenor in both groups. He travelled and performed often with the Cadet Glee Club, including two appearances on the Ed Sullivan Show.
Mike joined the Russian Language Club in Third Class year. Tom Kelly, an H-2 classmate, said he was amazed at how fluent Mike was in the language. Indeed, in Mike's Second Class year, the club had a choral group, and Mike was a mainstay among these "Cossack choraliers." He joined the Dialectic Society just so he could be in a quartet in the 100th Night Show.
Preston Hughes described a funny incident living with Mike next to the sallyport: "Once we put a phonograph in the window and turned it up as loud as possible just as the Hellcats started reveille. A classmate observed, 'If the Hellcats had vocalists, Mike would have sung to us every reveille.'"
Of note, in 1964, Mike participated with several other cadets, including classmate Tom Abraham, in the effort to bring Eastern Orthodox Church services to West Point. From that beginning, Eastern Orthodox Services are held today in the Chapel of Saint Martin of Tours, nestled in the lower level of the Cadet Chapel—a tribute to Mike's devotion.
Mike developed friendships with two cadets who had prior service in the U.S. Air Force, Tom Kelly and Jack Koletty, also in H-2. Jack convinced Mike to join the Fencing Club. Jack had previously nicknamed Mike "the Dragon." He described fencing practice with Mike:
"Mike was tall and had a long reach. He would size up his opponent, and I could see his eyes through his protective mask—the look of the 'Dragon!' Notwithstanding that he started fencing two years after his classmates, he was actually very good. He would easily hit his opponent in the forearm of the arm holding the epee, or on his opponents extended knee, or even on his mask."
William tells the story that, after receiving his diploma, he and the other ROTC students took off their graduation robes and, now resplendent in dress blue uniforms, took their oaths and received their commissions. He writes, "I received my first salute as an officer from a West Point Cadet—my brother Mike."
First Class year, Mike served as a cadet lieutenant in one of the three leadership details, testifying to his above average aptitude for military leadership.
Mike graduated on June 9, 1965. Motivated by his interest in communications-electronics, Mike was one of 63 classmates commissioned in the United States Air Force. After a short leave, he reported to the USAF Electronics Support Group at Hanscom Field, Bedford, MA. Ed Knauf wrote, "Mike and I were assigned to the 466L Electromagnetic Intelligence System as site activation officers. Mike was deployed to the worst site in Turkey, and I was sent to sites in Europe and the Far East. We regularly connected by "radnotes" because we had many of the same problems to get sites working. Mike had an unusual experience during an intelligence collection problem in the Black Sea that resulted in the United States and Soviets racing to recover a package. Mike was commandeered to lead the U.S. ship actions. Mike was able to be home for my wedding; all our Army classmates were in Vietnam. Mike's gift of cookware lasted over 30 years. I was glad he could hold the sword for Sue and me." Throughout his active duty, Mike wrote to his mother and to William regularly and described what he could of his highly classified duties.
Mike resigned his regular commission in 1969. He returned to Blairsville and remained in the Air Force Reserve until 1977.
Once home, his quiet, reserved nature asserted itself. Perhaps a minimalist at heart, he did not seek conventual employment and instead worked for William, an attorney in Blairsville, in a support role at the law office. Mike was a lifelong bachelor and lived at the family "homestead" with his mother and brother. He continued to love music and sang every Sunday in Saint John the Baptist Orthodox Church.
Mike's classmates wish they had reached out to him in the early years. All who knew him look forward to seeing him again in the Long Gray Line and listening intently when, once again, Mike lifts his tenor voice in song.
— William Shulick, brother; with Jim Murphy, Ed Knauf, Preston Hughes, John Pickler, Jack Koletty, Jim Ferguson, Don Exelby, Tom Kelly and Bedford "Bud" Pickup, classmates