LTC John C. De Vitto USA (Retired)

Cullum: 25849




Class: 1965




Cadet Company: A1




Date of Birth: October 23, 1942




Date of Death: June 19, 2016




Died in: Charlotte, NC




Interred: West Point Cemetery, West Point, NY - View or Post a Eulogy



---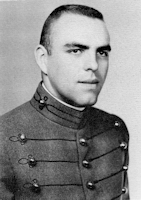 John Carl De Vitto was born in Staten Island, NY on October 23, 1942. He was the son of John Michael De Vitto, a member of the Class of 1938, and he was the lifelong friend and spouse of Maureen. He left us to join the Long Gray Line on Father's Day 2016. John is survived by his sister, Sister Regina De Vitto, Congregation of Notre Dame; daughters Jean De Vitto, Debbie Dunbar, Katie O'Connor, and Amy English; and sons John and Michael De Vitto.
A memorial for Lieutenant Colonel De Vitto is more than a tribute to a person. It is a tribute to his parents, a lifelong spouse, and the family they formed. It is a story of respect, love, and commitment that is wrapped in family, religion, and honor. John lived our motto of Duty, Honor, Country.
John and future wife Maureen McGann were born in the same Staten Island hospital at the same time. During his high school years, they met, dated and developed a lifelong love. He graduated from Augustinian Academy and attended Villanova University before earning his appointment to West Point.
Cadet De Vitto was a fixture on Doubleday Field playing for the Army Baseball Team. Before the 1963 Army-Mets game, John had his photo taken with Gil Hodges, formerly of the Brooklyn Dodgers and manager of the 1969 Miracle Mets. That photo has been a prized family possession ever since. John married Maureen three days after graduation on June 12, 1965. This fulfilled the Howitzer yearbook prediction that "Maureen is going to tie this freelancer down for good in June." Mission accomplished. John served for 23 years as a Transportation Corps officer. He served in the Netherlands, Vietnam, South Korea, Germany and in Ottawa, Canada as a liaison with the Canadian Forces. He earned a Master of Science degree in Industrial Engineering from the Georgia Institute of Technology in 1971.
The family recalls the special nature of living in Europe and Canada and the education and travel opportunities that their parents insured.
John concluded his career by serving as the commander of the Duke University ROTC program, and retiring from active duty in 1988. During his career, he earned the Bronze Star Medal, three Meritorious Service Medals, two Army Commendation Medals, and the Vietnam Gallantry Cross with Palm.
After retirement, John transitioned to a career in higher education administration and finance. He served at UNC-Chapel Hill, the University of Pittsburgh, Lehman College (NY), and Northern Virginia Community College before joining the South Piedmont Community College (SPCC) in Monroe, NC in 2004 as Executive Vice President. He retired from SPCC on December 31, 2015 and was awarded an honorary degree in May 2016. John was especially proud of his work at SPCC in promoting the value and important role of community colleges.
Maureen preceded John in death in 2012. The memory of Maureen will continue in perpetuity as John endowed the SPCC Maureen De Vitto Nursing Scholarship and the De Vitto Nursing Lab in April 2016. John began his life by sharing a hospital with Maureen, and he completed his life by sharing an eternal resting place at West Point with her.
The informal De Vitto family motto was "there is always an extra seat, an extra plate, and extra bed." It was important to give and care for others.
The sons, daughters and sister remember:
John's sister Regina recalled "my dad completed a year at the Point…and while he left the Point after a year (medical discharge), the Point never left him." These were values passed to John and Regina and then forwarded to John's children.
Jean remembers John's parents as "a couple and a family that lived their faith," and how they passed that on to their son and daughter.
Michael's West Point memories are of his father showing him the Academy and respectfully talking about the traditions. And Michael treasures being given his grandfather's cadet cufflinks. He proudly wore them at his wedding. He now has two pairs, one from his grandfather and one from John.
John offered the highest compliment to his parents by saying, "The military gave our family high values of structure, order and communication. My brothers and sisters today all have these values and model our lives after our parents."
Katie recalls that each of her siblings, and their children, wore the same baptismal gown; that John gifted each of the children and grandchildren with special and meaningful coin collections; and that every Christmas had a meaningful religious theme. John insisted.
Amy eulogized her father at West Point. She reminded us that John was a plebe, and in attendance, when General MacArthur delivered his 1962 "Duty, Honor, Country" speech, and quoted the sections that extolled the honor and integrity of the American soldier. Those eloquent descriptions could have been describing her father. She concluded with "My Dad leaves an indelible handprint on all of our hearts, and I shall miss him for the rest of my life."
Debbie remembers, "His favorite way to end an evening at a favorite Italian restaurant was with a glass of Sambuca and a toast to health, happiness and prosperity."
Now your family and the Class of 1965 toasts you, John De Vitto. Your legacy is the health, happiness and prosperity that you have created and endowed for your family, classmates, friends and friends not yet met. Yours was a life well lived by the guiding light of "Duty, Honor, Country." Well Done, John; Be Thou at Peace.
— Michael Lapolla and The De Vitto Family