LTC Kim H. Olmstead USA (Retired)

Cullum: 25842




Class: 1965




Cadet Company: F2




Date of Birth: July 24, 1943




Date of Death: January 8, 2019




Died in: Carlisle, PA




Interred: West Point Cemetery, West Point, NY - View or Post a Eulogy



---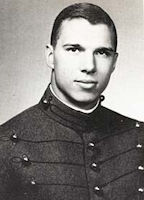 Kim Harmon Olmstead joined the Class of 1965 from Bremerton, WA. His appointment to West Point made his parents, Harmon and Betti Olmstead, very proud. He was the first of his family to attend college. During his high school days, Kim was not only a stellar athlete but also his beautiful violin playing earned him the first chair violin at East High in Bremerton. On how he survived the rigors of the Academy, he credited the profound friendships with his fellow cadets. Kim always held to his goals and to his dedication to West Point, coupled with common sense and great humor. He eagerly lent a hand to classmates in academics and athletics. He was a valued member of his class and well respected for his living a life of honor, duty, and discipline, all the while having great humor, curiosity, and compassion. He somehow got the nickname "Ollie," which stuck with him and is what his grandkids called him.
In his last year at West Point (First Class year), the cadet chain of command was divided into three segments. The first two allowed various cadets to try their hand at leadership. The third and final segment placed cadets who earned it into leadership roles. In the first segment, for some unknowable reason, his roommate was Kim's platoon leader. Kim got out of line in ranks one day and his platoon leader did the only thing he could, he bit Kim on the arm. Well, that straightened him out. Kim loved showing off his bite marks to everyone. As far as we know, MacArthur, Patton and Dawkins were never bitten in ranks. Kim was special! And, of course, in the final segment, when real leaders were placed in charge, Kim became the platoon leader.
Kim chose Armor for his branch and following graduation was stationed in Hawaii prior to his deployment to Vietnam. Being the lifelong romantic that he was, he immediately called for the love of his life, Sharon Kay Sewright, to come to Hawaii. They were married on December 9, 1965. They would have a daughter (Krista Kay Krebs) and a son (Kim "Kip" Harmon II) and subsequently five grandchildren.
Kim departed his teary bride to serve with C Troop, 3-4th Cavalry Regiment. He was given the nickname "Baby Face" for his youth, and he was known as "the Light Lieutenant" for his quiet demeanor and nimble agility while on patrol. It has only been upon his death that Kim's family discovered the true series of events that earned him his Bronze Star with "V" device and his Purple Heart medal, a high-risk mission predicted to have many casualties. Thankfully, despite his being shot in the upper body, casualties were minimal and the mission a success, and it was due in part to Kim's leadership. He returned to the States after completing his first tour and was stationed in Fort Hood, TX.
Following Vietnam, Kim attended Western Washington University to study organizational psychology. After attending CGSC, Kim was sent to teach psychology at West Point. In 1979 Kim was assigned to the 2nd Armored Cavalry Regiment in Bamberg, Germany and later became commander for C&C Squadron of 2nd ACR. His final assignment in Germany was as commander of the 1-1st Cavalry Regiment, located in Schwabach, Germany. In 1985, Lieutenant Colonel Olmstead returned to the United States to attend the Army War College at Carlisle Barracks, PA.
In 1986, Kim decided, in what may have been his most selfless act, to retire from his beloved military to give his children some stability before they left for college. This difficult decision may have paid off. That stability, accompanied by the intelligence they inherited from Kim and Sherry, lead both children to be extremely successful business leaders. After having given the children Prince tennis rackets, Kim used to joke that Krista should work hard to become a world-class tennis player to support their parents. As it turned out she took a different path in business, which allowed her to do much for her parents. This included several luxury vacations. She also bought them a one-story house in which they could enjoy their golden years.
As Kim slowly transitioned to retiree status, he enjoyed golf and taking his dogs on long walks. Due Agent Orange, Kim's disabilities increased near the later stages of his life. Kim will be missed by friends, family, and those veterans he ably led. He was a gifted leader who inspired confidence, faith and hope. His daughter accompanied him to his last Cavalry reunion to meet his fellow troops and platoon mates. They were all grateful for Kim's sensibilities in Vietnam, which repeatedly were credited as contributing to their own survival. Grandchildren of soldiers thanked him as well, and many discussed the years of PTSD endured by each, in addition to the many deleterious-related health effects caused by PTSD. They were all quick to thank Kim for his ready ear, his compassionate advice, and his help with coping, despite his own suffering, even years after the war.
Every day, Kim sought to be a positive presence in the lives of his wife, children, grandchildren, friends, and family. Those he loved always felt his desire to enjoy shared experiences. He embraced life and celebrated being alive every day in small ways.
Be Thou at Peace, Kim (Ollie).
— Family and classmates