COL Lyttle P. Hughes USA (Retired)

Cullum: 25841




Class: 1965




Cadet Company: H2




Date of Birth: March 27, 1943




Date of Death: May 23, 2020




Died in: Santa Clara, UT




Interred: Cremated - View or Post a Eulogy



---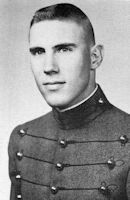 Lyttle Preston Hughes was born in 1943 in Washington, DC to parents Preston L Hughes from Gladys, VA and Mary Kate (McNeel) Hughes from Louisville, MS. He grew up in central Mississippi, where he attended elementary school in Louisville and junior high/high school in Kosciusko, MS. He was a member of the undefeated Kosciusko High School football team of 1960. Graduating from KHS in 1961, he entered the United States Military Academy at West Point, NY. In 1965, he graduated from the Military Academy and was commissioned a second lieutenant in the Field Artillery.
During the next five years Hughes completed Airborne and Ranger schools, served two years with the artillery in Vietnam and two more years at the Field Artillery School and Training Center at Fort Sill, OK.
In 1970, he was accepted into the Army's Foreign Area Specialist Training Program. He was assigned Turkey as his primary focus of specialization. Between the years 1970 and 1973 he completed the training phase of the program, which included a year of Turkish language training at the Defense Language Institute in Monterey, CA; a year of post graduate study at the University of Utah's Middle East Center; and a year of study at the Turkish Staff Officer Course in Istanbul, Turkey.
While in Monterey, he met Ann Grimshaw, of Cedar City, UT, on a blind date on Halloween. Not long after, he married this remarkable woman who would become his lifelong partner.
Following completion of the Turkish Staff Officer Course, Hughes commanded an Honest John warhead detachment in western Turkey (1974). He then reported to the American Embassy in Ankara, where he served three years as assistant Army attaché (1975-78). Subsequently, he was assigned to a Field Artillery readiness group in Atlanta, GA (Fort Gillem), where he served a three-year tour as Field Artillery assistor to Georgia Army National Guard units (1978-81).
In 1981, he was appointed liaison officer for AFSOUTH (NATO's Southern Region Headquarters) to the Turkish General Staff, with an office in the Turkish General Staff Headquarters; he was the only foreign officer in the building. He served in this post for four years.
In 1985, Hughes was given three more years of post-graduate study, during which time he earned credit toward a Ph.D. at the University of Mississippi. (In 1993, he completed his dissertation and was awarded a Ph.D. in political science, with emphasis on comparative politics and international relations.)
In 1988, he was sent back to Turkey to again serve as AFSOUTH liaison officer to the Turkish General Staff. He retired from the Army in 1992.
During a military career spanning 27 years, much of which was spent in Turkey, or preparing for the next assignment to Turkey, the family came to think of this beautiful country as a "second home," and they recalled often and with great fondness the memories of the places and people they came to know during their years there.
Upon retirement from the military, Preston and Ann settled in Kosciusko, while their children attended universities and college nearby.
Preston's post-retirement activities in Kosciusko included helping establish a tutorial program called the LEAP Center and a biracial men's club called The Club. He also taught American government as an adjunct instructor for Holmes Community College. Ever the "man in the ring," Preston ran for state senate in 1995, an experience that allowed him to create broader and deeper bonds to the people of Mississippi.
From 2000 to 2010, Preston served as chair of Defense and Security Affairs as part of the Executive Committee of the American Turkish Council in Washington, DC.
In 2009, Preston and Ann moved to Santa Clara, UT. His activities since 2009 included teaching American government and an introduction to Islam course as an adjunct instructor for Dixie State University. He also taught courses on Islam in the Institute for Continued Learning (ICL) Program, and he was a volunteer at the VA Home in Ivins, UT, leading discussions on current events. He attended the Good Shepherd Presbyterian Church in St. George.
Preston and Ann traveled extensively during these years. They visited Turkey annually, often taking with them groups of friends and family and visiting favorite sites and old friends. He took his grandsons on trips to New York City; the Appalachian Trail; San Antonio, TX; and New Orleans, LA. With Ann, he enjoyed cruises to Russia, Slovenia, Hawaii, and France. They even traveled all the way to Indonesia to spend Christmas with family there.
In the final 10 years of his life, Preston enjoyed writing about his life and career serving in the military, and specifically in Turkey, a country that he grew to love deeply. This extensive work will be published for friends and family to enjoy in 2021. It not only highlights the significant relationships he enjoyed with the many Turkish officers he worked with but also the unique perspectives he developed on many aspects of Turkey's government and military.
Preston Hughes (77) passed away in Santa Clara on May 23, 2020. He is survived by his wife of 49 years, Ann, and his three children: Jonathan (Michelle) Hughes, Kathryn (John) Boogaard, and Carol (Scott) Hill; as well as nine very special grandchildren, whom he loved dearly.
Many friends and fellow classmates have posted beautiful tributes on Preston's memorial site. These kind words have deeply touched his family and are greatly appreciated. Many of the tributes speak of Preston's integrity, kindness and love of life and people.