Mr. Bruce R. Marshall

Cullum: 25838




Class: 1965




Cadet Company: M1




Date of Birth: May 25, 1943




Date of Death: April 27, 2021




Died in: Pheonix, MD





Interred: Arlington National Cemetery, Arlington, VA - View or Post a Eulogy



---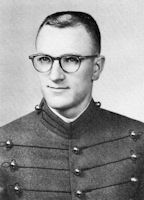 Bruce Roland Marshall, USMA Class of 1965, was born May 25, 1943 in Hattiesburg, MS and died on April 27, 2021 in Cockeysville, MD due to injuries sustained in a cycling accident. He was training for a 78-mile ride on his 78th birthday in preparation to summit the Mount Everest base camp. Due to the COVID-19 pandemic, Nepal was closed to climbers and his previously scheduled trip was postponed.
His father was a B-24 pilot in the Pacific Theater during World War II, and his mother was an operating room nurse. His one sibling was also a USMA graduate (Class of 1969). Bruce graduated from high school in Colorado Springs, CO, where he developed a love of hiking and mountain climbing. As a high school student he was chosen to participate in the annual trek up Pikes Peak in late December to set off the New Years Eve fireworks display. He was an avid participant in Boy Scouts, achieving the rank of Eagle Scout. Bruce especially cherished his hiking and camping experiences at New Mexico's Philmont Scout Ranch that he attended on three occasions, once as a scout and once each with his son and grandson.
At West Point he competed in corps squad swimming and triathlon. During a summer leave he trained with the U.S. Army Modern Pentathlon team. Bruce was active in the Skydiving Club but unfortunately suffered a spinal compression fracture during a jump just prior to graduation that postponed Airborne and Ranger schools. His branch choice was Infantry, resulting in his assignment as an advisor to the Vietnamese Army in 1967 after attending Vietnamese language school. As a child Bruce spent three years in Germany, where he also developed a working knowledge of conversational German.
The Vietnam combat tour changed his life forever. He was assigned as one of four American advisors at Phuoc Ly (five miles southwest of Saigon) advising a Vietnamese Army unit. Bruce was the junior advisor, just having arrived at the triangular shaped compound in the spring of 1967. Intelligence reports indicated the presence of Viet Cong in the area, and on May 14 his unit was attacked at night. Viet Cong insurgents sprayed his position with automatic weapons fire, mortally wounding the other three American advisors and striking Bruce in the forearm and flank, barely missing his spine. The compound was completely overrun, resulting in heavy casualties. Bruce credited his Ranger training for the ability, under intense stress, to think clearly enough to activate an effective escape and evasion plan. The devastating attack on this compound made the front page of the Washington Post on May 15, 1967, prior to his parents being notified that he was the single American survivor. From his hospital bed he composed a 25-page letter to his brother at West Point detailing critical lessons learned and changes he was going to enact as soon as he returned to his Vietnamese unit. (Details of this experience are recorded with the West Point Center for Oral History). Acknowledging that he was an unlikely survivor of this ordeal, his entire philosophy of life changed. For the rest of his life he treasured each day as a gift and a "bonus day." He was awarded the Bronze Star for valor, Purple Heart, Vietnam Service Medal, and Combat Infantryman Badge.
Bruce continued his education, receiving a master's degree in systems management from the University of Southern California. He became especially interested in finance and sales. He resigned from the Army after six years of service to pursue his interests in the business world. Guided by boundless optimism, he became an entrepreneur and highly successful Certified Financial Planner. He motivated many clients with his motto, "Dream it, Plan it. Do it." He integrated his philosophy of life into not only his passion for finance but also for mountain climbing. Bruce created motivational videos of his mountain climbing adventures, which included such remote locations as Mount Kilimanjaro, which he summited at age 73. However, the most physically demanding of his conquests included the chutes and chimneys of Devil's Tower, WY, which he successfully negotiated at age 60. One of his goals was to summit every "high point" in all 50 states. After retirement he continued learning about various financial topics, including digital currencies and the futures markets. Bruce extended his positive life message through his active participation in Toastmasters.
Over the years, cycling became a primary source of healthful socialization as he thoroughly enjoyed both large and small group rides around the United States. In 2013, Bruce and three classmates biked 350 miles over six days from Washington, DC to Pittsburg, PA along the old C&O canal path. A huge fan of technology, Bruce placed an emergency transponder on the bike of the least experienced rider who lagged behind the others. The device could call 911, local paramedics, or summon a helicopter to his location. Bruce strongly advocated carrying GPS location devices whenever engaged in cycling or hiking—recognizing there is inherent danger in these activities, especially in remote areas. He was a dedicated student of mountaineering as well as a skilled practitioner. Not only was he well read, he communicated with elite climbers. Critical lessons learned from his own experiences included the importance of having multiple sources of potable water and recognizing the presence of potentially lethal lightening above the timberline when ones metal climbing poles begin to vibrate.
Bruce was a good friend, steadfast encourager, and strong supporter of his brother throughout their lives—sharing an unbreakable bond forged by their West Point experience.
— Douglas Warren Marshall, M.D., USMA Class of 1969