Dr. Jack C. Turner

Cullum: 25778




Class: 1965




Cadet Company: M2




Date of Birth: April 5, 1943




Date of Death: June 22, 2020




Died in: Raleigh, NC




Interred: Columbarium, Episcopal Church-The Epiphany, Danville, VA - View or Post a Eulogy



---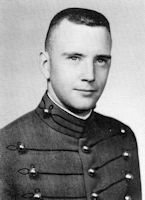 Jack Cocke Turner was born on April 5, 1943 in Danville, VA to Steven Lloyd Turner Sr. and Alice Cocke Turner. He had a happy childhood, playing Little League baseball as a catcher, spending summers on the farms of uncles near Danville (working in tobacco or playing with his many cousins) and later at Camp Monocan, a Boy Scout camp near Lynchburg, VA. He was an outstanding student at George Washington High School, where he was president of the National Honor Society.
Scouting appealed to Jack and molded his character. He earned the rank of Eagle. The Boy Scout Oath contains three words that were to echo subsequently in Jack's life: Duty, Honor Country. No person exceeded Jack in exemplifying the spirit of the Scout Oath in the way he lived.
The spring of plebe year, 1962, General Douglas MacArthur visited West Point to accept the Sylvanus Thayer Award. Jack was present in Washington Hall when the general gave a remarkable speech. Among many memorable lines of that address, he said: "Duty, Honor, Country. Those three hallowed words reverently dictate what you ought to be, what you can be, what you will be." Jack already fit the mold, but West Point strengthened his character even more.
Upon graduation and commissioning as a second lieutenant of Armor, Jack married Nan Wooding in Danville and, after a short honeymoon, joined his classmates at Fort Bragg, NC and Fort Benning, GA for Ranger School and airborne training. Those successfully completed, his first posting was to the Third Armored Cavalry Regiment in Garmisch, Germany.
In the summer of 1968, he and Nan returned home, and Jack underwent training at Fort Bragg before being posted to Vietnam. There he was assigned as a Regional Force and Popular Force advisor in Duc Pho. Following a tour in Korea, he was assigned to Fort Jackson, SC. Jack left the Army from there and began a long and arduous process: graduation from the Virginia Commonwealth University School of Medicine in 1973, with an internship and residency at the Wake Forest Baptist Medical Center in Winston-Salem, NC, culminating in board certification as a pathologist. He had left the Army, but Duty, Honor, Country never left Jack.
He returned to Danville eventually becoming head of pathology at the Danville Memorial Hospital. Jack was a Rotarian and served a term as its president. He was appointed to the school board of the Danville public schools by the city council. Raised a Methodist, he joined Nan's church, the Church of the Epiphany (Episcopal), and was active in its affairs: he taught Sunday School, was chairman of the board of the church school, and was a senior warden of the church. Jack served a term as president of the Danville Academy of Medicine, a term as president of the Virginia State Pathology Association and was a delegate to the AMA.
Jim Golden remembers Jack as a "true southern gentleman. He had a great sense of humor, and nothing seemed to faze him. He was smart, but on the quiet side, and he never had the need to try to impress you. He loved his Nan, and it was obvious even then that they were meant to be together. He taught in the Sunday School we had for the post children. He was a man of faith, and it showed in the way he lived."
Fred Smith, M-2 company commander First Class year, remembers Jack as "quiet with a wry, quick sense of humor and smile, but all business when it came to studies and his responsibilities. A leader in the company."
Jose Gonzalez, one of Jack's roommates in Beast and plebe year, said, "[In Beast] I was, as we all were, in a state of shock once the reality of West Point set in…Jack, with his quiet manner and rich Virginia accent, was a safe haven to which I could go to get answers to all the questions I had. Jack was always patient. He listened and gave me the benefit of his knowledge and experience. Jack was respected by all his classmates, his values and commitment to West Point were acknowledged and this showed in our making him our honor rep. This for me was a singular distinction in that his moral fiber and his ethics were recognized and put to our gain and benefit."
Jack had a full and very successful life. He was the father of three: Mary, Nancy, and John (who followed in Jack's profession as a pathologist); and the grandfather of four. He did not live to be served; instead, he was a servant: He founded the Danville Free Clinic that treated thousands of Danville's indigent citizens, free of charge. It began modestly in the basement of the Church of the Epiphany, but Jack recruited other doctors and dentists to help and the Free Clinic grew until it had its own building away from the church.
Jack resurrected his old Boy Scout Troop that had become dormant over the years, producing eight Eagle Scouts during his involvement with it. The Boy Scouts honored him in January 2020 with the award of National Outstanding Eagle Scout.
As a physician, Jack was well aware of the progression of his final illness and its ultimate outcome. He faced it with the calm and courageous acceptance he had exhibited when a cadet at West Point. He and Nan spent his final days making each other laugh.
Jack's work is done; his course on earth is run. For him it may be said, very well done.
Be Thou at Peace.
— Steve Turner