LTC Saint Elmo P. Tyner II "Step" USA (Retired)

Cullum: 25753




Class: 1965




Cadet Company: B1




Date of Birth: December 9, 1942




Date of Death: October 28, 2021




Died in: Sacramento, CA




Interred: Inurned, West Point Cemetery, West Point, NY - View or Post a Eulogy



---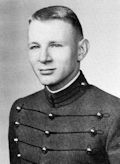 A larger-than-life member of the West Point Class of 1965 was St. Elmo Parlette Tyner II. St. Elmo P. "Step" Tyner II hailed from Ohio as an Army brat. He joined the Class of 1965 early at the USMA Prep School at Fort Belvoir, VA, where many of the class were first exposed to the wonders of his fertile mind. As a cadet, Step was active on the Pistol Team, the Public Relations Council, the Debate Council and Forum, and the Glee Club, where he sang bass all four years. Step was always upbeat and ready with a joke or wisecrack to keep things loose.
At graduation, Step was commissioned a second lieutenant of Infantry and served in Germany, followed by an assignment to the Argentinian Army Advanced Equitation Course, taking advantage of his Spanish and his known horsemanship skills learned earlier in Paraguay as the son of the Army attache. He then was a highly successful company commander in Vietnam with the 82nd Airborne, earning four Bronze Stars (one with "V" device) and two Purple Hearts. After earning a master's degree at Johns Hopkins in international relations and a tour in Korea, he joined the Social Sciences Department at West Point, where he was a well-loved teacher of comparative politics and international relations. After attending CGSC at Fort Leavenworth, KS, he was assigned to the faculty at the National War College, teaching for three years and earning the Legion of Merit upon retirement.
A faculty colleague remarked on serving with Step at West Point: "It is something of a cliche to describe someone as a Renaissance man, but Step Tyner surely was the kind of brilliant intellect who merits the description. I learned more from him than from dozens of others who claimed to know what they were talking about. Most of all, he was a loyal friend on whose support and assistance one could rely at the most difficult and trying times. It was Step whom I would want in my foxhole, and I will miss him terribly."
Step had two later assignments outside of the military: first, as screenwriter for Fire Birds, a 1990 Hollywood movie featuring Nicolas Cage and Tommy Lee Jones; and then as class scribe, where Step excelled beyond any expectations. A classmate recalls: "As our scribe, he forwarded, and more rightly illuminated, information from all of our class members in a graceful and entertaining style. He was sharp witted, generous, and, most important, caring and sincere in his relationship with all of us. I will miss his "Despatches" and "his infectious smile." Another recalls, "It is people like Step who have made West Point great. Every time he counseled us as our scribe I had to smile."
A West Point companymate remembered: "Step, you may wish to pass with no fanfare, but I believe that wish is not possible. Even now I dread that you will rise from the shadows to correct my grammatical errors wherever they may occur in this or any other written or spoken words in my future. Your insight, wit, and ability to turn a word or phrase into a memorable comment was always evident, long before you became our scribe."
Here is Step's own farewell to the class:
Dear Classmates, Family, and Friends –
And another one bites the dust! I've asked my daughter to pass on the news of my death and my extreme reluctance to have any notice taken of it. I have lived alone and in obscurity for at least 20 years (sometimes by choice), so my distaste for cheap irony makes me loath to contemplate having more company as a jar of ashes than I did as a sentient, carbon-based life-form. My accomplishments have been exceedingly few and quite minor, and I have requested that my niche be labeled with only my surname, USMA class, and Cullum number. Those whose inner voices counsel tangible tribute would oblige me by making a contribution to one of their local animal welfare charities, by fostering or adopting a stray, or by voting a straight Democratic Party ticket for the rest of their civic lives. I ask that my Roman Catholic friends and acquaintances not annoy their favorite saint with prayers on my behalf. I do not subscribe to the tradition of Purgatory, but if I am wrong, and if God is vengeful, I have more than a suspicion that my itinerary will bypass Purgatory for a more severe place, so please expend your prayers for yourselves, your loved ones, and our great but mightily troubled nation. My chief concern post-mortem will be to secure a decent stool at the bar at Fiddler's Green, where I hope to join many cherished friends and classmates who have gone before, and welcome some of the rest of you when it is your turn to stack arms.
Be well, be kind to each other and the pets and livestock, and if thoughts of me should occasionally cross your minds, I hope they will be reasonably happy ones. Oh, and never use notoriety as a synonym for fame—it is its antonym—nor substitute decimate for devastate, please! With fond regards, Step Tyner, Lieut-Col, USA (Ret'd); Sacramento CA
Step is survived by his daughter, Lauren Tyner, his granddaughter, Rory, and his grandson, Wesley, both of who will attend West Point if they know what's good for them. He is also survived by son-in-law Aaron Sever and former wives JoAnn Tyner and Beth Hemenway, and by his myriad of classmates, all of whom hold him in fond memory and high regard.