MAJ Philip R. Cooper USA (Retired)

Cullum: 25752




Class: 1965




Cadet Company: K1




Date of Birth: August 20, 1942




Date of Death: January 5, 2008




Died in Bayonet Point, FL




Interred: Cremated. Interred in West Point Post Cemetery, West Point, NY - View or Post a Eulogy




Location: Sect XXXIV, Row F, Grave 257B



---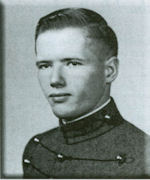 Philip Robert Cooper was born 20 Aug 1942, in Medina, NY. His father was Paul A. Cooper, and his mother was Elsbeth J. Cooper, nee Schuler. Phil was raised on a fruit farm in rural western New York. Growing up, Phil, his twin Paul, and older brother Claude worked hard on the family farm in all weather conditions, developing the physical and mental toughness that Phil evidenced in later life. He attended public schools in Lyndonville and lettered in varsity football and baseball. His senior prom date from a nearby town was Darlene Pahura, his future wife and love of his life. After graduation in June 1960, Phil attended Clarkson College of Technology in Potsdam, NY, as a scholarship student majoring in physics. Phil was known as a determined young man and a good student. At the encouragement of his U.S. Representative, Phil applied for an appointment to West Point and entered with the Class of 1965. Phil did well academically, graduating in the top half of the class. His main passions were the Mountaineering Club, of which he was president as a firstie, and, of course, Darlene, who visited when she could. This entry in the Howitzer describes him well: remembered for his great contribution to the intramural teams, for his unselfish help in academics and for his quiet and sincere manner. With this personality, as well as perseverance, high intellect, and devotion to duty ... Phil will be a fine officer. Indeed, his classmates remember him as a fierce competitor. A roommate said, He was a very considerate roommate ... I don't recall a cross word.
Phil married Darlene in the Cadet Chapel on 10 Jun 1965, the day after graduation. After leave, Phil reported to Ranger School at Ft. Benning, where he excelled, graduating number one in his class (composed mostly of classmates) and garnering a record number of points and the Darby Award. In the mountain phase, each Ranger was required to rappel down a cliff carrying his buddy on his back. Some were concerned about the safety of this exercise, but Phil's Ranger buddy was supremely confident that nothing untoward would happen while being carried by the former president of the Mountaineering Club. It was not that Phil was a big man; it was his expertise and strength.
After graduating from Ranger School and Jump School, Phil's first duty assignment was with the 2nd Squadron, 17th Cavalry, 101st Airborne Division, at Ft. Campbell, KY, as executive officer of Headquarters Troop and squadron motor officer. At West Point, Phil had selected Armor branch and was scheduled to attend flight school after Ranger and Airborne Schools and a year in troop duty. Probably because of his outstanding record in Ranger School, the Army assigned Phil to Vietnam before flight school.
Although Phil was an Armor officer, he operated with the 4th Infantry Division and led long range foot patrols deep into enemy territory. He was usually operating out of range of friendly artillery and often out of radio contact with friendly forces. Later, in the 1st Battalion, 10th Cavalry, Phil fought a more mechanized war and experienced intense combat. On one occasion, his personnel carrier sunk in a rice paddy, and his crew died, but Phil's strong survival swimming skills enabled him to pull three other soldiers to safety. For another action, retaking a hill, he received a Bronze star for Valor. Toward the end of his tour in 1967, Phil served as brigade S-2 (intelligence officer). Following Vietnam, Phil completed flight training at Ft. Stewart and Ft. Rucker and was designated an Army Aviator, earning both fixed wing and helicopter ratings. Moving to Ft. Knox, Phil served as a cavalry troop commander and attended the career course.
In 1972, at Arizona State University, Phil completed his master's degree in industrial engineering with a major in computer science that earned him membership in Sigma Xi, a national research honor society. This led to his next assignment to an Army think tank in Bethesda, MD, where he developed a new computer capability to deploy troops where they were needed. He was decorated for meritorious service.
In 1976, Phil was a commandant's list graduate of the Army Command & General Staff College at Ft. Leavenworth. There his daughters became involved in competitive swimming and Phil and Darlene served the next 15 years as swim officials and coaches. During 1976-79, Phil had what was probably the most enjoyable assignment of his career, teaching mathematics at West Point. He headed the advanced calculus program and earned an MBA from Long Island University. Returning to troop duty in 1979, Phil was executive officer of the 1st Battalion, 34th Armor. In his last assignment, Phil coordinated all systems and maintenance activities inside Cheyenne Mountain for NORAD. Multiple health problems, including arthritis severely restricting his mobility, forced his military retirement. He dealt with these problems with characteristic courage and grit.
Phil retired to Hudson, FL, in 1985. Ever the student, he did doctoral work at the University of Florida, obtained his real estate license, trained income tax preparers as an enrolled agent, and managed his real estate holdings. Impressive as Phil's accomplishments were, there is no doubt that he would have accomplished even more had he not suffered from severe post traumatic stress syndrome due to his combat experience.
Philip passed away from cancer on 5 Jan 2008. His remains were interred at West Point on 9 Jun 2008, the 43rd anniversary of his graduation. He is survived by his wife Darlene; their daughters, Michele Williams, Christie Jensen, and Sara Beth Cooper; seven grandchildren; brothers Claude and Paul; step-brother and step-sister Doug Warner and Nora Thompson; and mother-in-law Dorothy Pahura. Phil will be missed and remembered as a brave, dependable and intelligent man. Those who knew him well also knew that he was a sensitive and loving husband and father.