COL Joseph P. Koz USAF (Retired)

Cullum: 25705




Class: 1965




Cadet Company: L1




Date of Birth: December 18, 1942




Date of Death: April 21, 2010




Died in San Diego, CA




Interred: Remains donated to science - View or Post a Eulogy



---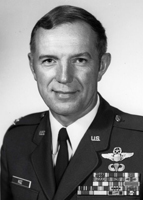 When Joseph Peter (Kosciusko) Koz died on Apr 21, 2010, in San Diego, we lost a great American and one of the best basketball players ever to play on the Army Team. Like so many of his classmates, Joe suffered from exposure to Agent Orange during his heroic service to our country in Vietnam. He died of chronic lymphocytic leukemia, a result of that exposure.
Joe was born in Worcester, MA, on Dec 18, 1942. He grew up in Worcester and attended St. Mary's High School, where he proved himself to be one "of the top athletes ever to come out of Worcester." He scored 1,699 points for the Eagles' basketball team and led them to an undefeated season in 1959-60. He was a Catholic High School All-American, made the All-City team twice, and was selected as the city's outstanding player as a senior. In 2009, Joe was inducted into the New England Basketball Hall of Fame.
Joe had the unique experience of entering West Point and going through Beast Barracks twice. He first entered with the Class of 1964 on Jul 5, 1960 and completed Beast with them. He must have had some doubts about West Point, for he resigned in September 1960. He then attended and played basketball for Holy Cross during the 1960-61 academic year. Fortunately for us and for the nation, Joe changed his mind again and re-entered West Point with the Class of 1965 on Jul 5, 1961 and went through Beast for the second time. Perhaps this extra experience is the reason why his classmates recall him as "being oblivious to the pressures of being a plebe and having a low tolerance for playing plebe games." As a cadet, in addition to his prowess on the basketball court, Joe was known for being, "ever cheerful and optimistic" and for his rare ability to unfailingly put everyone around him into a good mood.
As a plebe, Joe lost no time in adding to his basketball reputation. An article on plebe athletics in the Mar 26, 1962 issue of Pointer View stated, "The plebe basketball team was the highest scoring contingent to ever play at Army while the squad was probably the best balanced plebe team to ever play at the Academy, Joe Kosciusko must be regarded as the standout player." True to form, Joe went on to lead Army to the semifinals of the NIT, first as a cow and then as a firstie (taking 3rd place in 1965). Joe proudly served as team captain during the 1964-65 season when the head basketball coach, Tates Locke, said, Joe Kosciusko was, "pound for pound, the toughest individual with whom I have come into contact."
On Jun 9, 1965, Joe was commissioned in the Air Force and began a distinguished career. He served for 30 years, retiring as a colonel in 1995. Highlights of that career included two tours as a fighter pilot in Vietnam, where he flew 350 combat missions and was awarded five Distinguished Flying Crosses, 26 Air Medals and a Bronze Star. During his time in the Air Force he flew 27 types of aircraft and earned two master's degrees (Sociology and Social Sciences) and a Ph.D. (Social Psychology) from American University. He served as deputy commandant of the U.S. Air Force Academy, the Defense Attache to Israel, and commandant of the Air Force Institute of Technology.
Following retirement from the Air Force, Joe served as the executive vice president and provost at Valley Forge Military Academy. Then he spent a tour as the President of St. John's North Western Military Academy, Delafield, WI.
After two years at St. John's, Joe started a new career, founding New Horizons International, a corporate consulting firm that provided "corporate troubleshooting for national and international clients in the areas of business development, mediation, educational administration, aviation, organizational communication, military personnel, strategic and urban planning, and foreign service."
Joe also was an accomplished athlete in golf and tennis, and he spoke several languages fluently. Always a world traveler, Joe's residence for the last four years was aboard the ocean liner The World, from which he conducted business while circumnavigating the globe. He described himself as a "corporate troubleshooter," consulting for an extensive roster of international clients and drawing on a network of strategically located experts.
Joe is mourned by his wife, Ann (Menn) Koz; two daughters, Dawn Goforth and Julie Calvo; son Joseph Koz; seven grand­children; his mother, Jayne Kosciusko; and his sister, Janice Narel. Joe is remembered with great fondness by a large and devoted extended family with whom he maintained affectionate contact and by his classmates and his many friends all over the world.
Joe Kosciusko was an outstanding member of the Long Gray Line who contributed greatly to our military services and to our nation. Of him, it can be said, "Well done, Joe."