LTC Robert Dennis Rood USA (Retired)

Cullum: 25686




Class: 1965




Cadet Company: I2




Date of Birth: July 31, 1943




Date of Death: March 19, 2002




Died in Boston, MA




Interred: West Point Post Cemetery, West Point, NY - View or Post a Eulogy




Location: Sect XXXVI, Row B, Grave 088H



---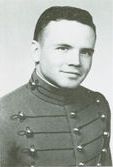 One of the most hardworking and determined individuals I ever knew, Robert Dennis Rood arrived in time for Beast Barracks in July 1961 and began the trek towards graduation with our Class of '65. He was raised in an Air Force family and must have known what he was getting into. His sometimes prickly personality gave way to a great sense of humor once you got to know him. Our mutual inclination towards sarcasm and refusal to take anything too seriously caused us to resonate. Following some initial personality development training at Ft. Benning (Airborne and Ranger School), we both wound up in the sunny Republic of Viet Nam with the 25th Infantry Division for our first tours. Bob was in the Signal Corps, 125th Signal Battalion, and I was in the Corps of Engineers, 65th Engineer Battalion. Our careers touched for the first time when our platoons supported an Infantry battalion operation not too far from Cu Chi. Although we did not specifically do anything together in support of the operation, we did find the time for some mutually supporting commiseration on the growing pains of one's first Army assignment as a second lieutenant and some speculation about how either one of us could so obviously improve the division's performance. I got more from that than I initially realized.
Having grown up the son of an Air Force officer, Bob came naturally into the military. He was born in Minneapolis, MN, and raised as an "Air Force brat," stationed all over the U.S., Okinawa, and Germany. Bob went to elementary school in Texas and Okinawa. He attended Bitburg High School in Bitburg, Germany, but graduated from high school in San Rafael, CA, where he was also in the National Honor Society, before reporting for Beast Barracks in the summer of 1961. During his senior year in high school, he met Vivian, and they began dating. They dated throughout his years at West Point as well. Following graduation, he attended Airborne and Ranger School. His first assignment with the 25th Infantry Division in Hawaii seemed like a young man's dream until his unit was deployed to Viet Nam.
Upon returning from his first tour in Viet Nam, Bob proposed to Vivian. Then, lest anyone question Bob's more serious and hardworking side, he volunteered to go back for a near-immediate second tour in 1967-68, with the 173rd Airborne Brigade. Prior to his departure for the second tour, Bob and Vivian got married. His second tour overlapped with a tour by his dad, a lieutenant colonel in the Air Force, during that time.
Bob followed me by a year for his master's degree in electrical engineering at Purdue, and we both wound up at West Point from 1971 to 1974 in the Electrical Engineering Department, commonly known as the "Juice Department." This was, for so many of us contemporaries (Jim Doyle '66, Myron Remington '62, Marty Michlik '64, Dave Gabel '65, Bob Bruce '63, Jeff McCarthy '62), a wonderful experience. Bob and I carpooled from Stewart for part of that assignment, his humor carrying us through the gloomier winter months. Bob taught the electromagnetic fields elective his last year there, not an easy task. He had a particular interest in antenna theory and made a relevant contribution to the course in that area.
Following Command and General Staff College in 1975 and successive tours in the DC area, Bob returned to the Electrical Engineering Department at West Point as an associate professor in 1982. In 1985, he retired and joined the staff and faculty at Norwich University for two years. He then worked for GTE in the Boston area as a senior engineer, technical manager, and research engineer, receiving GTE's prestigious Warner Award in 1997. He died 19 Mar 2002.
Bob is survived by his wife Vivian, daughter Heidi and her husband Mariusz, son Robert Alexander, his wife Liz, and their son Robert John. He is also survived by his brother Michael, sister Normalyn, two nephews, and two grand-nephews.
Our mutual interest in teaching Electrical Engineering subjects was a major connecting point between the two of us. Our paths rarely crossed as cadets, but our classmates who were either in his cadet company or shared more experiences with him all say the same thing: "...a likable and hardworking guy...his sense of humor a happy antidote...extremely tenacious in all he did, never let the system get him down..."
Bob, you were great, and more importantly, a lot of fun to work with and to know.
Classmate Dave Brown '65 and son Rob Rood
---
"... a likable and hardworking guy ... his sense of humor a happy antidote ... extremely tenacious in all he did. .. never let the system get him down .... "