Joseph Kala Kukea

Cullum: 25681




Class: 1965




Cadet Company: G2




Date of Birth: June 3, 1943




Date of Death: February 8, 1996




Died in Honolulu, HI




Interred: Ashes strewn in Maunalua Bay, Oahu, HI - View or Post a Eulogy



---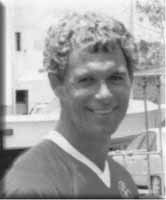 The headlines of the Honolulu papers said: "Kala Kukea-A Real Hawaii Hero" and "Rescue Captain, Beloved Canoeing Mentor, Dies." He was, indeed, a hero to his West Point classmates, his family, and the people of Hawaii-a man with an ever-present smile and a heart of gold.
Joseph Kala Kukea, Jr. was born in Honolulu, the eldest of two boys and a girl (Kahele and Mele). His Hawaiian father, Joseph, was a firefighter and his mother, Ethel, was from California, a champion paddler and surfer. As a boy, Kala, "raised on Waikiki Beach," led an active outdoor life. He paddled for the Waikiki Surf Club and quarterbacked his high school football team to the state championship in 1960. Graduating from Kamehameha Schools in 1961, he won an Honor Military School appointment to West Point.
Although Beast Barracks, Plebe year, and the New York weather created a strange new world, Kala was always comfortable in himself and did his best to represent his home state at West Point. He navigated academics and the other rigors of this new life with ease, finishing in the top third of the class and making his mark in athletics and leadership.
Kala was a tall, powerful man with a gentle manner. He was an outstanding player on the water polo team, a starter for three years. Although generally easygoing, he was a tenacious competitor during games. One teammate remembers vividly that his shots either went in the net or left a mark on the goalie's chest or arm. Kala was also a Rabble Rouser First Class year and was a three-year member of the Chapel Choir.
After commissioning in the Infantry and Airborne and Ranger Schools, Kala headed back to Hawaii for his first assignment with the 25th Infantry Division at Schofield Barracks. Because of the buildup to the Viet Nam War, after only two weeks at Schofield, Kala deployed with his unit to Pleiku, Viet Nam, with a handful of his '65 classmates.
Kala led infantry platoons and a company in two years of Viet Nam combat, separated by a tour as a company executive officer at Infantry Officer Candidate School at Ft. Benning, GA. In 1966, he served with B Company, 1st Battalion, 14th Infantry, of the 25th Division, and in 1968-1969 he commanded the 1st Air Cavalry Division's Long-Range Patrol unit. He was awarded two Bronze Stars, the Air Medal, the Combat Infantryman Badge, and a Purple Heart.
As a company executive officer at OCS, a generally thankless seven-day-a-week job, Kala was completely dedicated and highly respected by his young candidates. With his combat experience and sense of duty, he influenced hundreds of graduates. At that time, predawn, pre-reveille, impromptu sports car rallies across the city of Columbus provided diversion from the hard work, much to the chagrin of the Columbus Police.
On New Year's Eve 1966, upon Kala's return to Honolulu from his first tour in Viet Nam, he married the lovely Carol Wright. After Kala's second Viet Nam tour, they moved to Eglin AFB, FL, where Kala was an instructor at the Florida Ranger Camp. True to his island ways, Kala and Carol lived off-post in a boathouse on Choctawhatchee Bay, so Kala could fish and be on the water. In the fall of 1968, Kala planned the first Airborne operation to move Ranger students to the Florida phase. With his background in the 1st Cavalry Division, Kala also led the first Long-Range Recon Patrol training at the Florida Camp.
In 1970, Kala resigned from the Army, and he and Carol settled permanently on Oahu, where Kala built their house. Kala and Carol lived in a tent while their house was built. The house had 72 steps from the street up to their front door, where the view of Diamond Head is unbelievable. Their son Nalu (whose name means "wave" in Hawaiian) now lives in the house.
After two years of graduate study in ocean engineering at the University of Hawaii, Kala joined the Fire Department. Because of his extensive knowledge of the Hawaiian waters, Kala often led engineers in scuba dives inspecting underwater equipment. In 1975, he was assigned to the Special Rescue Squad and promoted to captain in 1991. His unit was expert at air-sea rescues, and they saved numerous lives.
Although a serious and disciplined firefighter, Kala's civilian life was relaxed. A visiting USMA classmate learned this firsthand: Kala hadn't worn civilian shoes since he left the Army fifteen years before and had to borrow a pair for an evening at a downtown restaurant! He never seemed concerned about material matters; four shirts and shorts seemed about all a man should need. He had a highly successful and distinguished career in water rescue, however, and was a pioneer in safety, a commercial fisherman, and an oceanographic surveyor.
Kala was also well-known for community spirit. He was co-head coach of the 230-member Hui Nalu Canoe Club for nearly 25 years, mentoring hundreds. His personal exploits included championships in the Around Oahu Paddler races and elsewhere.
Kala was a wonderful family man. His wife Carol and son Nalu shared his love of water sports, and they competed as a family in island competitions. Nalu followed in Kala's footsteps as a firefighter, a champion paddler, and a warm person of great integrity.
Kala's intellect, comfortable confidence, heroism, and lack of concern about material matters gave him an almost princely status in Hawaii. Nearly two thousand people, including USMA classmates, hundreds of former students, hundreds more fire department colleagues, and a flotilla of over one hundred canoes and kayaks bid farewell to Kala on the waters of Maunalua Bay. The president of Kamehameha Schools said of its famous alum:
"He was one of the great citizens of Hawaii, yet you will not find anybody as humble as he."
Aloha, Kala.