COL Robert D. Brown III USA (Retired)

Cullum: 25680




Class: 1965




Cadet Company: K1




Date of Birth: June 3, 1943




Date of Death: June 17, 2021




Died in: Silverdale, WA




Interred: Oceanview Cemetery, Port Angels, WA - View or Post a Eulogy



---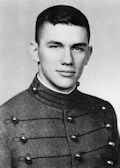 Robert Duncan Brown III was born in Seattle, WA on June 3, 1943 into an Army family. His father (USMA '41) and grandfather (USNA, Class of 1912) were career military officers. "Dunc" had two younger sisters and a brother (USMA '73). He always felt that he was blessed with wonderful parents and siblings.
Duncan's father was a Corps of Engineers officer and took the family to many Stateside assignments, to Germany in the early 1950s, and finally to the Panama Canal Zone for four years, where Duncan graduated from Balboa High School in 1961 along with soon-to-be USMA classmate Doug Sikorski. Duncan had been thoroughly programmed to attend either Annapolis or West Point but decided on West Point when he heard a rumor that plebes at the Naval Academy whose fathers were USMA graduates had to clean the goat stalls. True or not, West Point was right for him.
Duncan didn't like plebe year, though it held few surprises for him. There he met classmate Johnny Wells, who had been a childhood friend in occupied Germany. Duncan set a school intramural triathlon record that lasted several years. Classmate Mert Munson also ran on the same record-setting Company K-1 team. Duncan was also a member of the USMA Skydiving Team and eventually accumulated more than 300 parachute jumps.
After graduation Duncan completed Airborne and Ranger schools and then joined the Infantry and the 82nd Airborne Division, serving at Fort Bragg, NC and on occupation duty in the Dominican Republic in the 2nd Battalion, 508th Infantry Regiment with classmate Joe Bishop. While there, Duncan took up Scuba diving to occupy his free time. Back at Fort Bragg, he rented a house off post with skydiving classmates Bob Lee and Steve Spoerry. Since these classmates had learned to fly, he was forced to follow suit. Duncan transferred to the Corps of Engineers, moved up the street to the 307th Engineer Battalion, and as acting company commander took C Company to the 1967 Detroit riot. He spent 1968 in Vietnam as a company commander and operations officer in the divisional engineer battalion of the 4th Infantry Division, earning the Bronze Star Medal with "V" device.
In 1971 he earned an MSCE from the University of Illinois and a few years later picked up a night school MBA. He continued to fly, eventually owning several aircraft. He never lost his awe for the beauty of flight.
After graduate school he became a Registered Professional Engineer in Virginia and served a utilization tour at the U.S. Army Engineer Waterways Experiment Station in Vicksburg, MS. Following a short tour in Korea and graduation from the Command and General Staff College in 1975, Duncan was assigned reserve component duty in New Jersey. He then served in the Office of the Chief of Engineers until 1979.
Duncan commanded the 588th Combat Engineer Battalion at Fort Polk, LA, where he met his future wife, Carolyn Sterling, and reconnected with classmate Stan Genega, who commanded the other engineer battalion at Fort Polk. Duncan and Carolyn married in February 1982. They had no children.
Subsequent tours of duty took Duncan and Carolyn to Oregon, where he commanded a recruiting battalion, to Germany as a deputy brigade commander, to the Army War College, two years as commander of the Huntington (West Virginia) District of the Corps of Engineers, two years as post engineer at Fort Bragg, two years as senior engineer of U.S. Forces Korea, and a final three years as commander of the Huntsville (Alabama) Division of the Corps of Engineers. He reluctantly retired in 1995. Duncan took great pride in his accomplishments in those years, retiring with four awards of the Legion of Merit.
After retirement from the Army, Duncan and Carolyn moved to the Pacific Northwest, where they had been married. He worked at an engineering firm and later joined a defense consultant group doing project work for the Navy. They lived in a quiet neighborhood with views of Hood Canal and the Olympic Mountains. Carolyn died in 2006 after a lengthy illness.
Duncan was an avid, experienced, and passionate pilot and owned a Cessna 172 in retirement. He served as a volunteer flying for the U.S. Coast Guard Auxiliary and the Civil Air Patrol. He generously supported young people pursuing an aviation career. He continued to skydive well into his seventies. He took horseback lessons and enjoyed riding on dude ranches during the summers, only abandoning the sport when he was thrown off going too fast one too many times.
Duncan's love of history, or anything that struck his interest, resulted in his immersion in the topic and his collection of hundreds of books, marked with his own thoughts and perspectives in the margins. He studied Latin and was a devout Catholic. His deep reading and study became a source of many lively, informative conversations with his friends and family.
Duncan's father was stricken with completely disabling multiple sclerosis while Duncan was at West Point, leaving his mother alone to raise his three younger siblings. He helped provide for his family until they could provide for themselves and was very supportive of his siblings' careers. He was also proud of the many accomplishments and the fine character of his nieces and nephews and took a great interest in their lives. Requiesce in pace, Duncan.
— His family