LTC James S. Hume USA (Retired)

Cullum: 25639




Class: 1965




Cadet Company: L2




Date of Birth: February 5, 1941




Date of Death: July 7, 2015




Died in: Mount Joy, PA




Interred: Arlington National Cemetery, Arlington, VA - View or Post a Eulogy




Location: Section 55, Grave 5731



---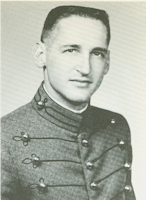 James Stanford "Jim" Hume was born on February 5, 1941 in Pasadena, CA to Esther Alberta Crow Hume of Oregon and Wayne Stanford Hume of Nebraska. He was the youngest sibling of Patricia Jean and Merril Wayne, both of whom survive him. As the son of a military doctor, Jim traveled extensively as a child, living in such places as Japan and Brazil. While his father served in the Korean War, Jim spent a formative year in Lostine, OR with his mother's extended family, hunting, fishing, trapping, riding horses, and cultivating a love of the outdoors.
After high school at Escola American Do Rio De Janeiro, he joined his brother at the College of William and Mary for one year before he enlisted in the U.S. Army in 1960. He subsequently won an appointment to West Point. At USMA, Jim excelled on the track team, earning his numerals as a plebe and becoming a multiple major "A" winner. He was particularly strong in the quarter-mile and mile relay, as well as the 600 meter during indoor season. In the fall he ran cross country to stay in shape for track, though he preferred sprinting to distance running. Laid back by nature, Jim was intense and focused when competing.
In 1965, he graduated from West Point and married Claudia Barclay of Westtown, PA, who was his wife until 1991. After attending Infantry School at Fort Benning, GA, where he completed Airborne and Ranger training, he served as a platoon leader, company commander, and headquarters commandant in Fort Wainwright, AK. His first child, Samuel Wayne Hume, was born in October 1966 in Alaska. Between 1967 and 1968, he served a tour in Vietnam on a MACV Advisory Team, earning a Bronze Star, an Army Commendation Medal, and a Purple Heart, as well as a Gallantry Cross with Silver Star and an Honor Medal First Class from the Vietnamese government.
Upon returning to the States, he met his daughter, Christine Patricia Hume, born in May 1968. In 1971, he received a master's degree from Virginia State while serving as an ROTC officer and an assistant professor of military science. In 1973, he transferred from Infantry to Finance Corps. His service also took him and his family to Colorado, where he enjoyed fly fishing and camping, and to Germany, where he took advantage of its proximity to the rest of Europe and England. After 22 years of military service, Jim retired as a lieutenant colonel in 1984 while serving as a comptroller at Fort Indiantown Gap, PA and living in Mount Gretna, PA.
Jim was intrepid in his pursuits and at ease in the world. He was a natural athlete, playing basketball, softball, and golf, as well as running and scuba diving at various times in his life. He was also a licensed private pilot, dive instructor, chartered financial planner, and avid reader. He enjoyed winemaking and appreciated a good bourbon Manhattan. In the last two decades of his life, he became a much-admired home chef, hosting Thanksgiving dinners with a multitude of family and friends for more than a decade. As a chess player and photographer, he embraced his father's advice: "Be a good watcher." This instinct no doubt amplified his financial finesse and gift as an investor.
After retirement, Jim served in the Thornburgh administration as the appointed Director of Finance then became a professor of mathematics at Harrisburg Area Community College (HACC). During his tenure at HACC, he helped create the Lancaster Faculty Assembly, giving faculty a voice in administrative procedures. In 2000, Jim married Michele Polinitz of Pottstown, PA and is survived by her. During his 15 years with his wife in Lancaster, he devoted free time to first offender teens in a special program to help turn their lives around. He also worked part time at the Four Seasons Golf Course, travelled to such places as Italy and Napa Valley, and enjoyed visiting with his granddaughters Sarah Hume and Juna Hume Clark.
Deeply laissez-faire and philosophical by nature, Jim encouraged his children to be self-reliant and to take their citizenship seriously; he urged them equally toward hard work and adventure in their youthful pursuits. Though his word was typically the final one in the household, his family enjoyed his insights and pragmatism while discussing the issues of the day with him over dinner. He made himself available to help with homework and even invented a novel training method to help his son improve his hitting in baseball. When his daughter was in high school, he animated her interest in black and white photography--offering experienced advice, inspiring examples--and he assisted her in setting up a darkroom in their basement. He was a patient teacher and routinely stopped to help untangle his kids' fishing line when casting went awry. As a proud grandfather, he could be a vocal soccer granddad. He shared his sense of duty to country with his granddaughters. He helped Sarah with several American history assignments and improved her understanding of the realities of war. Sarah completed a major assignment on the Tet Offensive using Jim's experiences, complete with pictures. His sense of duty to country had a significant influence on Sarah. She delivered a Veteran's Day speech honoring him and is now considering pursuing a career in cyber security at the NSA.