COL Karl J. Plotkin, MD USAF (Retired)

Cullum: 25612




Class: 1965




Cadet Company: L2




Date of Birth: November 4, 1940




Date of Death: January 29, 2010 - View or Post a Eulogy




Interred: David's Cemetery, Kettering, OH



---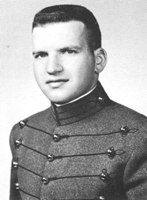 Karl Julius Plotkin, MD, Colonel, USAF, Retired, was born Nov 24, 1940, in Brooklyn, NY, to Lewis and Ida (Feinberg) Plotkin. His family later moved to Coney Island. He attended Yeshiva, a Jewish private school, graduated from Fort Hamilton High School in 1957, and then entered Queens College, a New York City College. He remained in college for two years and then enlisted in the U.S. Army for another two years. Karl was one of a very few enlistees selected for a regular Army nomination to the United States Military Academy. His parents were both the first born generation in the United States and they were very proud that their son was selected to attend the Academy. He entered West Point in 1961. He was consistently on the Dean's List and graduated in the top 20 percent of his class. He did, however, have a running battle with the Office of Physical Education and their obstacle course and physical fitness test. He chose the Air Force upon graduation and was commissioned a second lieutenant. He married shortly after graduation.
His first assignment was at March AFB, CA, where he was a Management Engineering Officer for two years. He was then transferred to Kadena Air Base in Okinawa for two and one half years where his first child, Sheryl, was born in 1967. He served in Kadena as the Management Engineering Branch Chief. At the end of this assignment he had intended to leave the military but was offered the opportunity of attending graduate school at Syracuse University under Air Force Institute of Technology sponsorship with subsequent assignment to the chemistry faculty at the U.S. Air Force Academy. His daughter Beth was born in 1970, while he was at Syracuse. After he earned his Master of Science degree, he was assigned to the USAF Academy as a chemistry instructor. While at the USAF Academy, his son David was born in 1972. He remained in this position from February 1972 until July 1974 at which time he was selected into the fully sponsored Air Force Medical Education Program. Under this program he attended the Medical School at Creighton University in Omaha, NE, from 1974 until he received his Doctor of Medicine degree in 1978. He was then assigned to Wilford Hall Medical Center, Lackland AFB, San Antonio, TX. He was at Wilford Hall until he completed his residency in radiology in 1982.
His next assignment was the Medical Center at Wright Patterson AFB, OH, where he was the Chief of Diagnostic Radiology until June 1985, when he became the Chairman of the Radiology Department. He remained in this position until August 1991, when he retired from the USAF as a colonel. He then joined a private radiology group where he remained until 2002 when he became self-employed until his final retirement in 2006.
He was a member of the American College of Radiology, the Military Surgeons of the United States, the Radiology Society of North America, and the American Roentgen Ray Society. He was an Assistant Clinical Professor in Radiological Sciences at Wright State University. During his military career, Karl completed Squadron Officers School by correspondence in 1973. He also completed all classroom requirements of the Air War College by seminar. His military awards include the Legion of Merit, the Meritorious Service Medal, the Outstanding Unit Award, and the Army Good Conduct Medal.
In 1986 Karl and his first wife divorced, his children remaining in his custody. He married Joann Throckmorton in May 1987 and became a stepfather of five and grandfather of one. Over the next 23 years the family grew to include spouses of six of the children and a total of fourteen grandchildren and one great-grandchild. Since his death, there has been one more spouse, one more grandchild and two more great-grandchildren added to the family.
Karl had remained out of touch with his alma mater from graduation until the 1989 Army/Navy game. After attending this game and the 25th class reunion, he decided he had been missing out on all the camaraderie for much too long and missed only a few games and one reunion from that time on. He reconnected with several classmates.
He enjoyed spending time with his family, traveling, reading, sports (especially football), and discussing or arguing politics. He also enjoyed the theatre, eating out, dancing, jogging, riding his bike on the bike path and attending all events that the grandchildren were involved in. In November 2004, he was diagnosed with ALS. He accepted this with grace and the determination that he was not giving up, that perhaps something would be discovered to lengthen his life. He began walking with a cane, then a walker, and then a wheel chair which he controlled with his hands. Finally he could no longer use his arms or his hands and controlled his chair with his mouth using a mini joy stick. Karl retained his ability to speak and to swallow and enjoyed living his life, such as it was, doing as many things as possible until the end. Several of his classmates visited during his final years, and he treasured these visits. The last visit was in December 2009 when he went out to dinner with them. Karl lost his battle with ALS on Jan 29, 2010. He never felt that he was dying from ALS rather that he was living with it.