LTC Douglas L Gibson USA (Retired)

Cullum: 25601




Class: 1965




Cadet Company: L2




Date of Birth: September 28, 1942




Date of Death: November 11, 2021




Died in: Connecticut




Interred: TBD - View or Post a Eulogy



---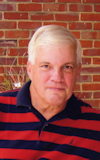 Douglas Lawrence Gibson was my oldest friend from West Point and my roommate. Even now I wait for the phone to ring and his number to be on the caller ID.
Doug Gibson grew up in Chappaqua, NY. He graduated from Horace Greely High School in 1960. He was the captain of the football team and the first graduate from that high school to be nominated to West Point. He spent a year at Penn State and was in ROTC before entering West Point. Perhaps that is why he seemed so "STRAC" to many of his classmates.
I met Doug on R-Day. He was down the hall in the 49th Division, and we were close from that time on. Because our birthdays were close, we joked about being brothers. His parents always included me in events with the family, and when my parents got to West Point in 1964 they included Doug too.
We were roommates yearling year, along with Terry Carlson. Even after the dispersal of the "Cows" to other companies we remained close. Often through cow and firstie year we would "drag" together.
He was always an example of an excellent cadet, living up to the high standards. I can still see him striding across the Plain on 2nd Regiment parade days in the fall of 1964; he was a master at "the Adjutant's Walk," forming the regiment for the parade. If all of we cadets have one memory of Doug, it of him striding purposely across the Pain to take his post and "Form the Parade."
I can still hear his "booming" voice saying, "Hey Cadet!" as he greeted friends in the area. He had a unique presence. It seemed as if Doug knew everybody.
Doug was in our wedding after graduation. We stayed close, even though we went to different parts of the Army and world. At Fort Benning, GA in the winter of 1970, I literally bumped into him in Infantry Hall as he was preparing to go to Vietnam after three years in Argentina. We got caught up.
We were disappointed to hear him say that he was going to leave the Army after he returned from Vietnam. Doug always seemed to have so much potential and be so "gung ho."
Doug's military life and career took him to the "Dom Rep"; to Argentina, where he was the aide to the military attaché there; and to Vietnam.
Interestingly, I saw him twice in Vietnam as we were both in the 173rd Airborne Brigade, overlapping by a month or so. He had already submitted his papers then but was still "hard charging" and dedicated to the last duty.
Doug stayed in the Reserve and eventually was promoted to lieutenant colonel. He commanded a reserve engineer battalion on Cape Cod, Massachusetts. He joked about plowing snow in the winter with his battalion to "keep the Cape roads open."
His daughter Kristina remarked that, while in Argentina, Doug served as the "bodyguard" for Michael Collins, the astronaut who flew the Apollo 11 command module around the moon in 1969.
Doug went on to a successful corporate career with Procter and Gamble (P&G), running the corporate facilities maintenance program from the HQ in Cincinnati, OH. After P&G he went on the Boston Whaler in Massachusetts. Doug left the corporate world and owned and operated the Alamoosook Lodge in Maine, a successful wedding and vacation location (with excellent food—I add because we had the opportunity to enjoy that).
Doug and ex-wife Janet Murgitroyd had four children and 10 grandchildren. Diane shared her three children and eight grandchildren with Doug. His 18 grandchildren all remember him fondly, laughing, building things, and fixing things.
In the 56 years since we graduated, I probably saw Doug only eight or nine times, including up in Maine and at the 50th reunion. But we talked and kidded and caught up as if no time had passed. Mechanically, he was one of the smartest and most adept people I knew, and he often suggested how to fix some things, even remotely.
After about the year 2000 we talked at least once a week. As his health began to decline after 2017, those calls became even more important to both of us: to encourage each other; to listen to each other; to help each other; to just stay connected.
Doug's kids remember and miss "his hearty voice and laugh. His whole upper body shook when he laughed" (all of whom knew Doug remember that laugh).
His children describe him: "God, family and country were core beliefs for our dad throughout his life. He was a strong believer in Christ, a loving and hardworking family man, and a passionate patriot to our country."
Ray Paske, our classmate and a companymate of Doug, wrote: "Doug was a good guy and companymate. Life well lived." Doug's wife, Diane, wrote in his obituary: "God, family and country were the core beliefs that guided him throughout his life. He balanced his military and professional careers while being a loving family man and passionate Patriot to our country." Doug's wife, Diane, wrote me, "He loved all of you and West Point."
Even now, I look at the phone waiting for him to call. His number is still on the contact list. Doug Gibson was a part of my and my wife Diane's life, even remotely, for those 56 years. I have lost a "brother." His family has lost a father, brother, and husband. "Be Thou at Peace, Brother."
— Joseph R. Barkley,'65, roommate and friend