LTC Glade M. Bishop USA (Retired)

Cullum: 25600




Class: 1965




Cadet Company: K2




Date of Birth: March 12, 1943




Date of Death: September 2, 2017




Died in: Greeley, CO




Interred: St. Paul's Cemetery, King George, VA - View or Post a Eulogy



---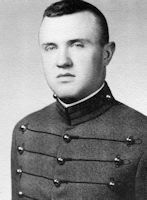 Joe Bishop's Obituary as written by his family.
Glade M. Bishop (LTC US Army Retired) "Joe", age 74, died Saturday September 2nd 2017 at North Colorado Medical Center in Greeley, CO.
Joe Bishop is survived by four children: Garrett Bishop, Meredith Bishop Adams, Brian Bishop and David Bishop. Joe has 8 grandchildren: Grant Bishop, Bryce Bishop, Lila Bishop, Isaac Bishop, Tristyn Adams, Andrew Bishop, Eliza Bishop and Clara Bishop. He also leaves behind his step son Joseph Atwara, sisters Patricia Frazer and Janet Bishop and younger brother James A. Bishop.
Joe was the second child of James Franklin Bishop and Alma Faye Bishop. He grew up a child of an active-duty Army officer and became accustomed to moving all over the country with his family and even to Berlin, Germany not long after World War II.
Joe attended Junior High and High School in Arlington, VA. After High School, Joe was accepted to the United States Military Academy (USMA) in West Point, NY where he graduated as a second lieutenant in 1965. He then become an Airborne Ranger in Ft. Benning, GA. He met his first wife Sonya Robertson in Fayetteville, NC while stationed at Fort Bragg. They married in 1967. In 1968 he deployed to Vietnam where he earned numerous medals during combat operations, including two Purple Hearts, two Silver Stars, two Air Medals, two Bronze Stars, one with valor, the Soldier's Medal, the Gallantry Cross and the Meritorious Service Medal.
In 1973, Joe earned his master's degree in psychology at Ohio State University in Columbus, OH. He then returned to West Point, NY as an instructor for the USMA.
While having lived in various places as a child and many more during his own military career, Joe always had an affinity for Northern VA. He religiously rooted for the Redskins and even chose to retire there after career opportunities brought him back to the region he always considered home.
Joe met his second wife, Geneva Atwara, in 1982 while stationed in Fort Bliss, TX. They were married in 1984 and moved to Fairfax County Virginia. Joe retired from the Army in 1989 and went to work for several defense contractors, including Northrup Grumman and SAIC, retiring again in 2005. After some serious health problems in 2010, Joe relocated to Colorado to be closer to family.
Despite Joe's notable accomplishments, he was extremely humble and preferred not to talk about himself. Instead, he was most comfortable eliciting laughter or just as often, eye-rolling groans from his friends and family. He had an infectious laugh and possessed a very clever sense of humor with a seemingly never-ending supply of corny jokes and witticisms. To put it mildly, he was a "voracious reader". Throughout his life, he acquired thousands of books. So many he needed multiple floor to ceiling book cases to house them all, a few of which he built himself. Many of his hardback books were either related to psychology, history or one of the classic great works of literature and history. He loved fiction and could churn through multiple paperback books in one weekend. He had an exceptional memory and his friends learned not to question his knowledge of obscure facts, remembered from reading all 19 books of the encyclopedia at age 7. He was one of a kind and loved by all who truly got to know him.
Services will be held Saturday Oct 14th at 11 am at Saint Paul's Episcopal Church in King George, VA. His remains will be interred in the St. Paul's Cemetery - with his parents, James Franklin Bishop and Alma Faye Bishop.