LTC Ronald B. Bailey USA (Retired)

Cullum: 25515




Class: 1965




Cadet Company: M1




Date of Birth: November 22, 1943




Date of Death: July 17, 2021




Died in: Denver, CO




Interred: Fort Logan National Cemetery, Denver, CO - View or Post a Eulogy



---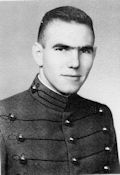 Ronald Bruce "Ron" Bailey born in Michigan. Ron grew up as an Army brat. He and his classmate Dave Bodde graduated from Washington-Lee High School in Arlington, VA. Dave recalls that, besides being an outstanding student in high school, Ron was an accomplished wrestler. Dave also remembers that, prior to their traveling to West Point, Ron's dad (Colonel Ed) trained them on the fundamentals of drill and ceremonies, giving them a leg up for Beast Barracks.
At West Point, Ron continued to stand out academically and athletically. He was near the top in all subjects and always wore stars. He was well liked and respected by his classmates for helping with the many required academic tasks and trivia during plebe year. While others had to gain military knowledge, Ron seemed to have been born knowing these details and readily passed this knowledge onto others.
Athletically, Ron was an outstanding wrestler who offered to take on anyone who cared to challenge him. He became an outstanding water polo player in intramurals, helping to win a regimental championship, and was on the West Point Water Polo Club. He was also one of the best handball players in his class.
Having graduated in the top five percent of the class, Ron could have gone immediately to graduate school. Instead, he volunteered to attend Airborne and Ranger schools and then to go to Vietnam, serving in MACV advising the South Vietnamese Army. Among numerous commendations, he was awarded two Bronze Stars (one for valor), a Purple Heart, and the Combat Infantryman Badge for his service in Vietnam. Later he was awarded two Meritorious Service Medals and the Legion of Merit.
In 1969-70, Ron attended Stanford University, earning two master's degrees, in ORSA and statistics. At Stanford, Ron continued to help his classmates. Kent Brown recalls Ron's discovering a major error in a computer program in a "Monte Carlo" simulation that Kent had used in a paper for a statistical model's course. Without Ron's help, he would have received a "C" rather than an "A."
Following Stanford, Ron joined a select group of ORSA-trained analysts assigned to Training and Doctrine Command (TRADOC) and was detailed to Fort Hood, TX to evaluate a major Army test involving the First Cavalry Division, which had been reorganized into a TRICAP/ACCB test bed. Ron always possessed a highly developed sense of honesty and integrity, reinforced by his three years of service on the honor committee at West Point, but at Fort Hood these qualities were severely tested. A major objective in one of the exercises that Ron evaluated was to measure the vulnerability of helicopters in a sophisticated air defense environment. Ron concluded that the helicopters had been very vulnerable and suffered a high loss rate. Senior officers at Fort Hood tried to get Ron to change his conclusions; he refused. Afterward he was appalled to discover the leaders changed what they reported as the objectives of the test and did not report his conclusions. Years later, Ron was still bothered by this and questioned the integrity and reported results of the tests.
In 1974-75 Ron attended CGSC at Fort Leavenworth, KS. After graduation, he served on the staff and faculty for two years. By then, Ron had switched to racquetball as his primary court game, and he was one of the best players at Leavenworth. Later, while serving at the Pentagon, he continued to be one of the best players at the Pentagon's Officer Athletic Center.
Ron was one of the first officers in the Army selected for an additional specialty as an operations research officer, and he served several tours with the newly formed Concepts Analysis Agency and played an important role in applying ORSA techniques to defense decision making.
Ron and his first wife, Shirley, divorced in 1979. Fortunately, he was introduced to his second wife, Lorraine (Raine), by his longtime friend and fellow West Point graduate Bill Adair '64, and in 1987 Ron and Raine were married at Fort Belvoir, VA. In 1988 he retired from the Army and went to work for LMI-Logistics Management Institute in northern Virginia, where, utilizing his ORSA expertise, he supervised research contracts.
In July 2001, Ron was diagnosed with stage IV non-Hodgkin's lymphoma (attributed, like many of his classmates, to exposure to Agent Orange in Vietnam). After initial treatment at Walter Reed, Ron and Raine transferred his treatment to Fort Walton Beach, FL, where they moved into their retirement home. Ron miraculously beat his cancer with aggressive doses of chemotherapy and radiation. However, for the next 20 years, he struggled heroically with the resulting health problems. True to his character, he never complained.
In 2007 Ron and Raine moved to Denver to be closer to his children (Thompson and Tina) and grandchildren. Ron dedicated himself to being the ideal "Grandpa Bear," helping with homework, never missing a sporting event or school assembly, and celebrating high school graduations. More than once, he was featured in a grandchild's essay about their "Hero."
After a valiant effort fighting his many health problems—including asthma, COPD, kidney disease, heart disease, diabetes, and severe scoliosis—Ron lost his final battle on July 18, 2021. Ron will be remembered by all for his selfless service to our country, his never-ending devotion to his wife Raine, his constant dedication to and admiration from his family and friends, and as an unwavering model of honor, integrity, and strength.
"And when our work is done, our course on earth is run, may it be said, 'Well Done; Be Thou at Peace.'"
— L. Kent Brown, Fred M. Belanger, David L. Bodde, classmates; Lorraine Bailey, wife