COL John I. Alger USA (Retired)

Cullum: 25494




Class: 1965




Cadet Company: M2




Date of Birth: May 19, 1942




Date of Death: February 14, 2010




Died in Chantilly, VA




Interred: West Point Cemetery, West Point, New York - View or Post a Eulogy




Location: Sect XXXIV, Row AA, Grave 049



---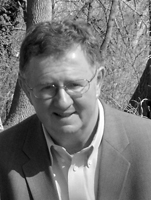 John Irvin Alger was born in Aliquippa, PA, on May 19, 1942, the son of Irvin L. Alger, a steelworker, and Violet A. (Davies) Alger, a teacher. John graduated from Aliquippa High School in 1960 and attended Duke University for a year before receiving his appointment to the U. S. Military Academy. He entered West Point on Jul 5, 1961 and graduated on Jun 9, 1965. While a cadet, John was a "star man" and a valued member of the track team, helping Army defeat Navy seven out of eight times. John soared 6' 5" in the high jump—well before the revolutionary "Fosbury flop." As in high school, John excelled academically, and many classmates benefited from his selfless tutoring. John also was a cadet captain, serving as brigade supply officer.
John's high class standing ensured that he would get his choice of branch: Infantry. After completing Ranger and Airborne School, John was assigned to the 1st Battalion, 509th Airborne Infantry Regiment, in Mainz, Germany, and served for two years before deploying as an individual replacement to the Republic of Vietnam. John was assigned to Military Assistance Command, Vietnam (MACV), where he served as an advisor to the Vietnamese airborne forces. John then spent a year commanding a company of the 82nd Airborne Division and served as a brigade operations officer. After earning a Master of Arts degree from Stanford University, John returned to MACV. He subsequently earned a Master of Military Arts and Science degree at the Command & General Staff College before returning to West Point as an instructor in the Department of History, ultimately earning a Ph.D. in history from Stanford. John became a noted scholar, lecturer, and writer; excelled as a professor; and in 1978 received the Clements Award for "outstanding military educator."
Next, John was assigned to Heidelberg, Germany, as speech writer for the Commander in Chief of the U.S. Army Europe. In 1981, John was assigned to the Office of the Chief of Staff of the Army (OCSA), then to the Office of the Deputy Chief of Staff for Operations (ODCSOPS). One of his favorite assignments was the Middle East peacekeeping mission. After two years on the faculty of the National War College in Washington DC, John returned to ODCSOPS for another year. He retired as a colonel after 22 years of commissioned service. John's military awards include the Silver Star, three Legions of Merit, two Bronze Stars, two Meritorious Service Medals, the Army Commendation Medal for valor, two Army Commendation Medals, and several service medals and foreign awards.
To John
With strength of character in present gaze
The man revealed, a power thus to know
From body broken, struggling with each phrase
A brilliant mind within, imprisoned so.
Yet at the finish line he led the race
A noble spirit for the world to see
With open arms accepted heaven's embrace
Gave up the breath, and set the prisoner free. —Duncan MacVicar '65
After retiring from the Army, John spent a year as operations director for the Senate campaign of Pete Dawkins '59. He subsequently became a project manager for CACI, a national security-focused "think tank." After a brief stint as a real estate broker, he held several positions in the private sector, all having to do with information warfare and security.
John loved life and delighted in rising to the challenge. From reading the dictionary to skiing the Zugspitze; from the family's traditional creamed beef on toast cook-off to the telling of the "punniest" jokes; from his own participation in adult sport leagues to the cheering on of favorite teams (Duke basketball, the Red Sox, the Pittsburgh Penguins and Steelers, and Army anything!); John dedicated 110 percent. John faithfully attended the Army-Navy football game, and it became a significant tradition: not only for John and the classmates he eagerly looked forward to being reunited with each December, but also to John's family—particularly as grandchildren began to join in the fun.
John married Martha Fleming in July 1965. They had two children, daughter Kelly, born while John was on his first tour in Vietnam and son Jason. John married Peggy Miller in 1971. He adopted Peggy's sons, Ralph ("Chip") and Scott; John Andrew was born in 1973. After another marriage, to Dottie, John married Linda Loch. He was a father figure to her two daughters, Pam and Carolyn. Finally, John married Leslie Weiner in 2001.
John was diagnosed with Parkinson's disease in 1999. The disease had its characteristically slow but debilitating progression. The relentless progression required that John take a medical retirement in 2006. Although John was able to attend the Class of 1965 40-year reunion, as well as several subsequent Army-Navy football games, he passed away on Feb 14, 2010, short of the 45-year reunion he had hoped to attend.
John was predeceased by his parents and by his brother, Robert L. Alger. He is survived by his sister, Marge (Bill) Hinkel; his daughter, Kelly (Geoff) Stern; his sons, Chip (Nicole) Alger, Scott (Erica) Miller, Jason Alger, and Andrew (Brandy) Alger; and ten grandchildren, three nieces, and eight grand-nieces and -nephews.
John loved life. He was a loyal member of the U.S. Army and the Long Gray Line. He served his country in war and peace. He was always curious about history and how to use its lessons to improve the future. We respect and honor his many contributions. We miss his friendship and presence among us.
—Family and classmates