Mr. James I. Scheiner

Cullum: 25487




Class: 1965




Cadet Company: K2




Date of Birth: May 7, 1944




Date of Death: February 1, 2011




Died in Harrisburg, PA




Interred: Ashes scattered over Lake Muskoka, Ontario, Canada - View or Post a Eulogy



---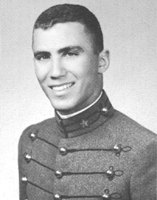 On May 7, 1944, with the birth of James Ira Scheiner the world became a better place. Born in Minneapolis, Jim was always a bright student. Skipping a grade, he graduated early from Washburn High School in 1961, achieving the maximum score of 1600 on his SAT exam. He reported to West Point on the first Tuesday in July 1961, the youngest of 841 new cadets of the Class of 1965.
After Beast Barracks, Jim was assigned to Company A-2 and to Company K-2 after his yearling year. There Jim made lasting friends, enjoying cow and firstie years as best a cadet could while still maintaining his academic prowess. He grew to be a cadet leader in K-2 and was selected to be a member of the Class Committee and the Company Executive Officer in his First Class year.
Jim was a fit cadet and talented athlete. Besides intramural sports, he played intercollegiate tennis for three years at the Academy and developed a love of skiing. Jim was also on the Debate Council and Forum and participated in the Student Council of United States Affairs. He was a Sunday school teacher and sang with the Jewish Chapel Choir.
While at West Point, Jim particularly enjoyed social science courses which instilled in him a keen interest in government and national affairs which helped mold him into the individual he became later in life. Being in the top five percent of the class, Jim was a "Star Man" and was salutatorian of the graduating class of 596. Jim's academic achievements at West Point enabled him to attend graduate school immediately after graduation. He chose Princeton University, receiving two master's degrees, one in civil engineering and a second in public administration. Jim's duty assignment after Princeton was as the Engineer Operations Officer with the 101st Airborne Division in Vietnam. For his service, he received a Purple Heart, a Bronze Star, and two Commendation Medals. He then taught at the U.S. Army Engineer School. His last assignment was at West Point as commander of the 50th Engineer Company.
While serving this tour at West Point Jim heard there was going to be a "small" rock concert at a farm north of West Point. Jim obtained four tickets. Hearing that the highways were blocked with traffic, Jim obtained a military map showing all the back roads and fire trails. Using his keen topographical skills, he was able to attend the concert, sans military uniform. He always felt that he was the sole Vietnam veteran at Woodstock and the only individual who paid for tickets.
Upon leaving the Army, Jim joined Booz, Allen & Hamilton in Philadelphia where he developed expertise in public transportation. In 1979, Jim was appointed Deputy Secretary of the Pennsylvania Department of Transportation. Performing such an outstanding job in that position, Governor Dick Thornburgh appointed him Secretary of the Pennsylvania Department of Revenue in 1983. There, Jim established himself as a dedicated public servant and a highly competent tax administrator. As Secretary, Jim brought modern management skills to the agency, proposed and implemented new tax laws, and revamped its computer and delinquent tax collection systems. Jim always felt that his time with Pennsylvania State government was "his most rewarding hour."
Following eight years of government service, Jim returned to the private sector as Vice President of Huth Engineers, President of Stoner Associates, President of Benatec Associates, and Vice President of Century Engineering. Jim continued to assist Pennsylvania governmental committees in his quest to improve state government. Jim served on numerous business-related, educational, and charitable boards in central Pennsylvania.
Like a valiant soldier, Jim courageously battled cancer for over twelve years. In October 2010, a few months before he lost the struggle, Jim and his wife Kristin journeyed to West Point for his 45th Class Reunion. Although just released from a lengthy stay in the hospital, Jim insisted that he attend. Knowing deep down it was his last class reunion, he had to say goodbye to lifelong friends and bid farewell to West Point, his onetime rockbound home on the Hudson.
While attending the Class Memorial Service convened in the Cadet Chapel, Jim listened intently during the reading of the names of deceased classmates and later sang the Corps and the Alma Mater. At that moment, Jim was especially proud and very thankful--rightfully proud for his many accomplishments and thankful for the life he had the opportunity to live, and especially thankful for his loving wife and children, Alec, Zachary, and Meredith.
After a reunion breakfast in the Mess Hall, Jim recognized a friend from Company K-2, a classmate who also had a serious disease, and for a few moments they reflected on their medical treatments. As they departed, the classmate said, "Jim, I don't know whether I ever thanked you for the tutoring you gave me as a cadet. Without you, I never would have made it through West Point, and my life never would have been the same." Those words explain the true man Jim was--always available and willing to help another human being in need.
Overall, Jim lived a life of service to his country, his state, and his community; he was successful in all he did and achieved, leaving the world a considerably better place. The motto for the Class of 1965 is "Strength & Drive." Jim lived that phrase to the fullest in all he did. All who crossed Jim's path during his life will deeply miss him.