John Stalker Price USA (Retired)
Cullum: 25244
Class: '64
Cadet Company: M2
Date of Birth: February 25, 1942
Date of Death: April 4, 2018 - View or Post a Eulogy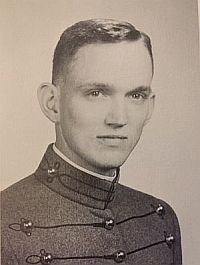 It is with great sadness and a heavy heart that we relay the news that Jack Price USMA '64, one of the founding advisors of WP-ORG and a guiding force in everything that WP-ORG has accomplished for grads, parents, and friends of West Point over the past 22 years, passed away this morning surrounded by his family.
This is truly a sad day. Jack Price was larger-than-life for all that had the privilege of knowing him. Jack has left us, but he left us -- his friends, his classmates, his country, his family, and all of WP-ORG -- better than we were when he met us. He challenged us and made us want to be better. He had such a positive impact on this world that the stories of Jack will be told for years to come.
We're in the process of building a fitting eulogy page for Jack. In the meantime, please add your personal thoughts and remembrances at: http://defender.west-point.org/service/eulogies.mhtml?u=25244
Please keep his wife Sam, son Cameron USMA '96, and daughter Megan in your thoughts and prayers.
Warren Hearnes '89
For the WP-ORG Board of Advisors