President John F. Kennedy

Class: Honorary Class Member USMA 1962
Date of Birth: May 29, 1917
Date of Death: November 22, 1963 - View or Post a Eulogy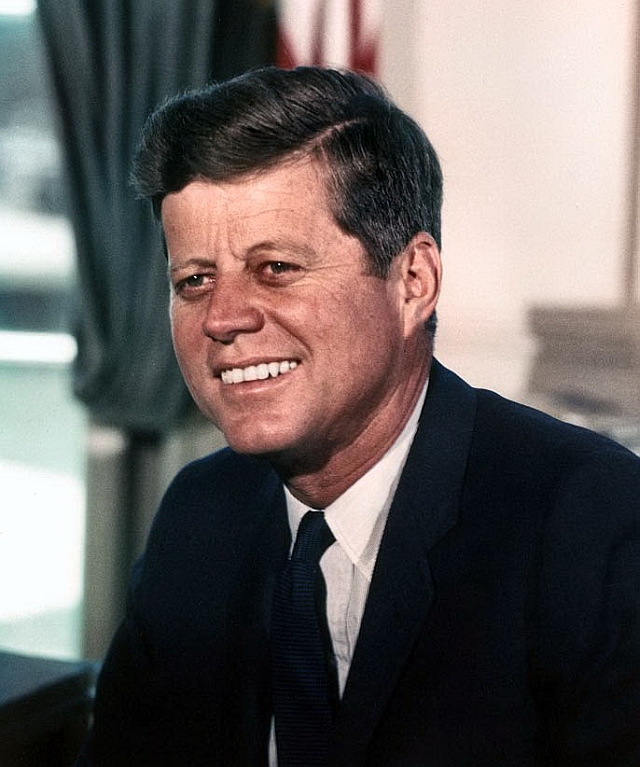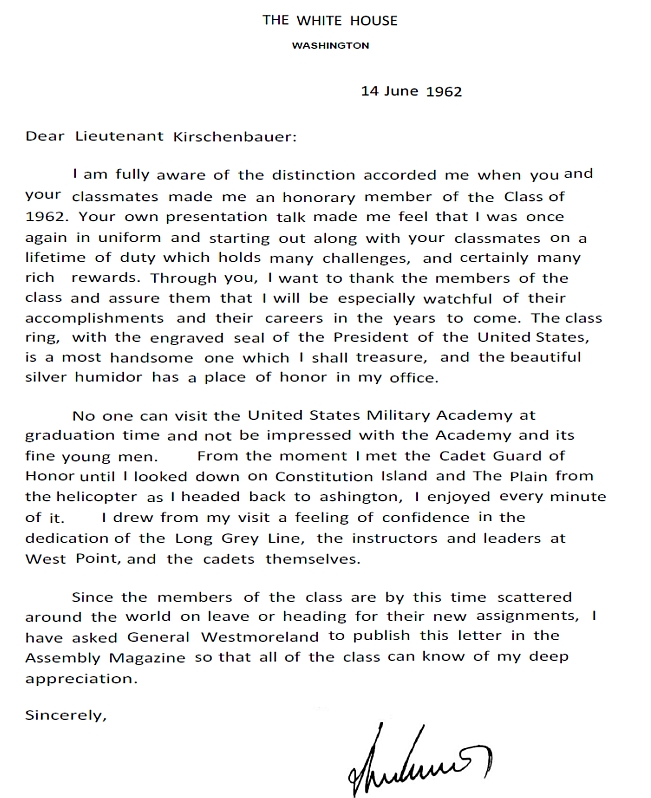 Class of 1962 50th Reunion Digest
President Kennedy's remarks to the class of 1962
JFK Address to the class of 1962 (YouTube)
JFK address to the class of 1962 (with class photos)
The class of 1962 presented a 14-karat gold United States Military Academy class ring to President Kennedy when he spoke at our graduation on June 6, 1962. The ring subsequently found its way into an extensive collection of Kennedy memorabilia accumulated by Robert L. White. a life-long Kennedy collector.

In December 2005 the Kennedy collection was placed in auction at Gurnsey's of New York including Lot 399, President Kennedy's Class of 1962 West Point ring. The ring sold for $42,000. According to the Gurnsey web site, "A group of graduates from that year got together and bought the ring and presented it to the West Point Museum."
DUTY STATIONS: John F. Kennedy and the West Point Class of 1962 (class only, password protected .pdf file)

The JFK ring is on display in Jefferson Hall next to the display of graduate rings, including that of General Douglas MacArthur and our classmate, Chuck Anderson.
Class Legacy 1962-2012: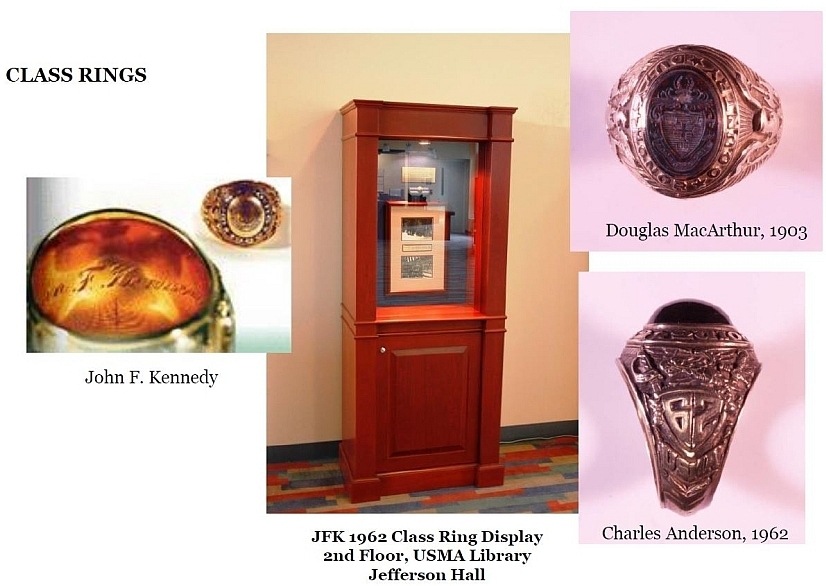 Jefferson Hall, West Point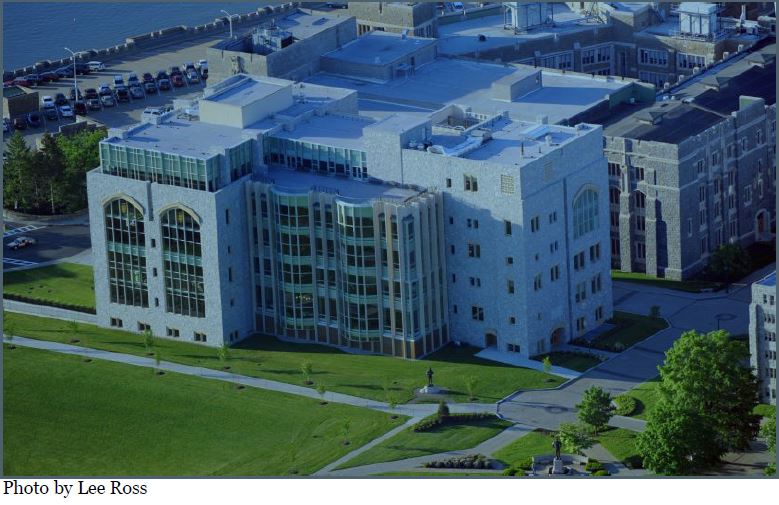 DUTY STATIONS John F Kennedy and the West Point Class of 1962