LTC William Lee Schwartz USA (Retired)
Cullum: 22621
Class: '59
Cadet Company: K2
Date of Birth: March 2, 1937
Date of Death: December 5, 2014 - View or Post a Eulogy
LTC Schwartz was buried at West Point. The service was held in the Jewish Chapel with burial at the West Point Cemetery. There will be services on the West Coast at a date and time (TBA) sometime in early January.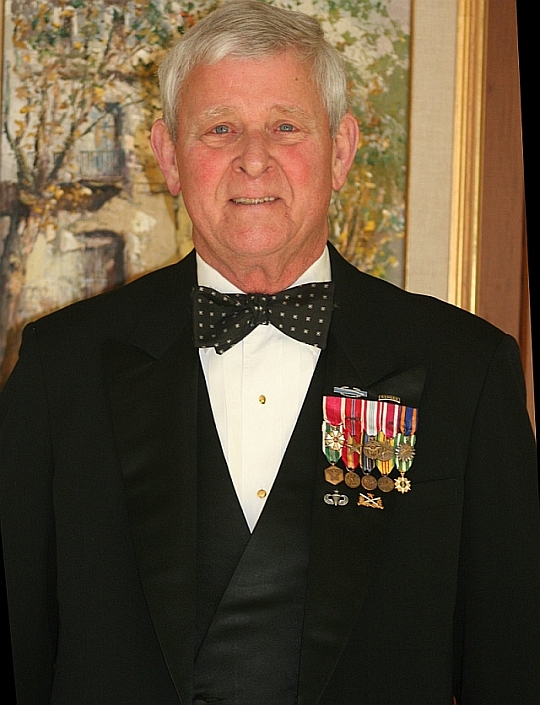 Formal - 2010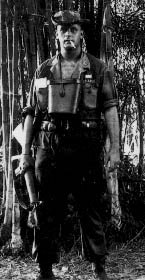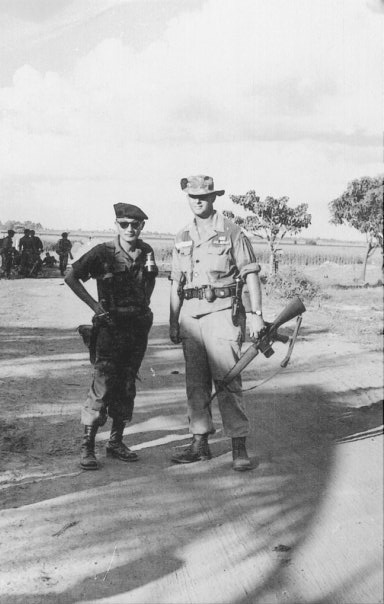 1. On combat patrol — at Near Trung Lap Ranger Center South Vietnam 1962.
2.On combat patrol out of Trung Lap Ranger Center clearing road to Highway 1 near CuChi, Vietnam 1962 — at ARVN Ranger Company Commander.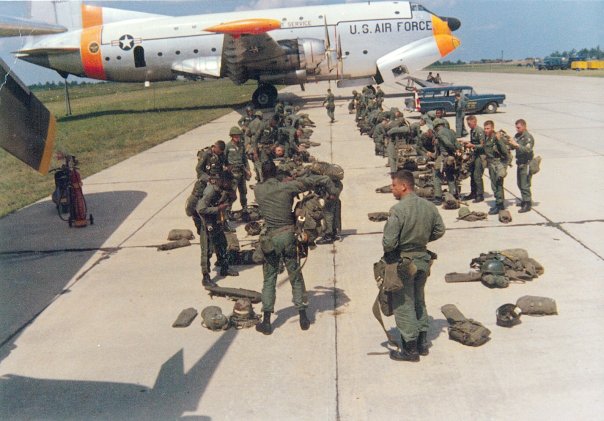 Getting ready for jump. E comoany, 1st Airborne Battle Group, 506 Infatry — at Ft. Campbell 1962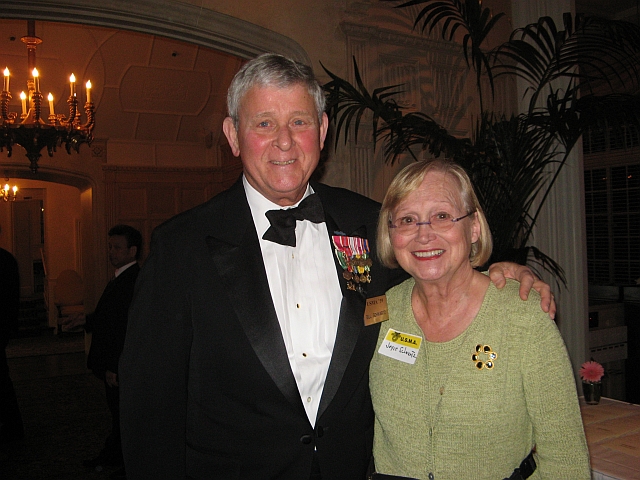 Bill and his wife, Joyce.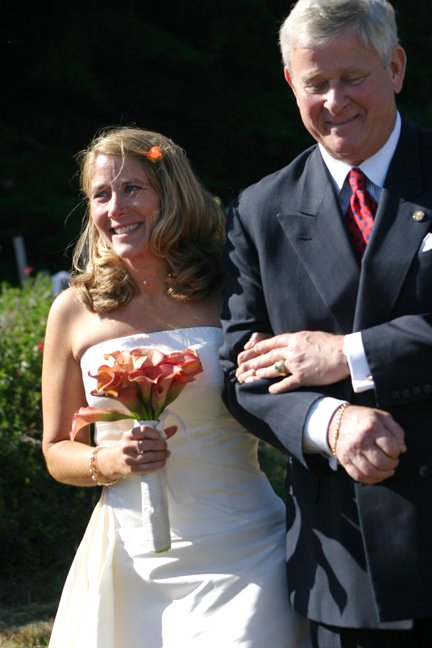 Walking Lauren down the aisle — at Ft. Ross CA.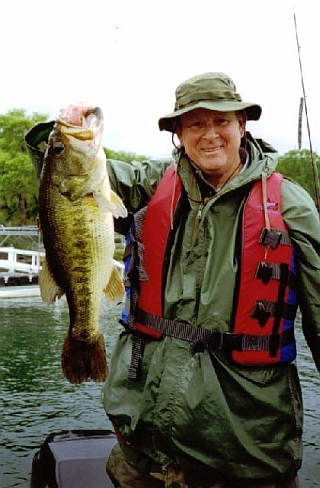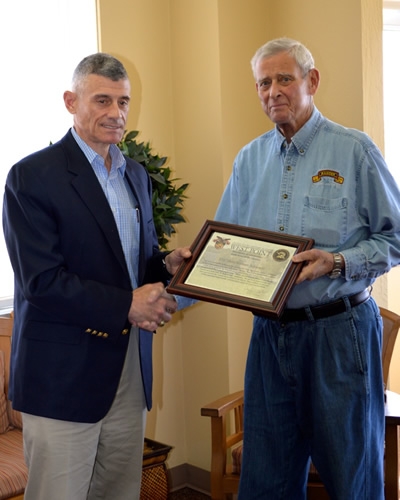 BILL SCHWARTZ RECEIVES COMMENDATION FROM THE SUPE
On the 16th of May the Supe ( Lieutenant General Robert L. Caslen, Jr.) was in Oakland to speak at the Founders Day dinner, which Bill was unable to attend because of his health. The Supe made a special trip to Bill's apartment and presented him with a certificate of appreciation from the Admissions Dept.
Bill was honored for his eighteen years of devoted service to the US Military Academy as a leader of the Admissions Field Force in the area of Oakland, California. He not only identified and encouraged candidates to enter the Academy, but he frequently became a mentor to them: from assisting them to qualify for admission to West Point to supporting them in combat in Iraq or Afghanistan after graduation. He was especially effective in bringing minority candidates from inner city Oakland to the Academy.
Bill is wearing a casual "uniform" because he is residing in a convalescent facility following surgery complications. He is improving slowly but surely and getting his strength back, although he is still very weak. Meanwhile, as many of you may know, his house burned down and his dashing wardrobe went up in smoke.
But of course there is a Ranger tab on his shirt.
The class is proud of you Bill.
"Rangers Lead the Way!"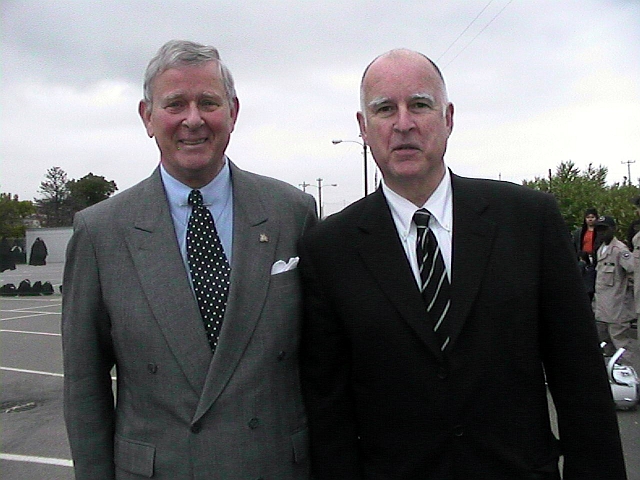 Bill with Gov. Edmund Gerald "Jerry" Brown, Jr.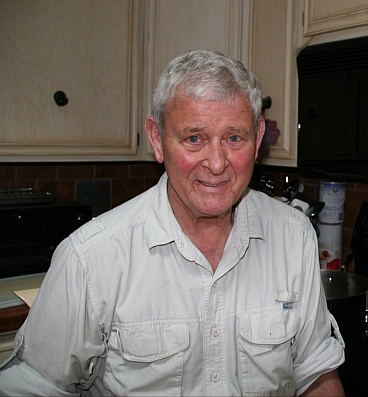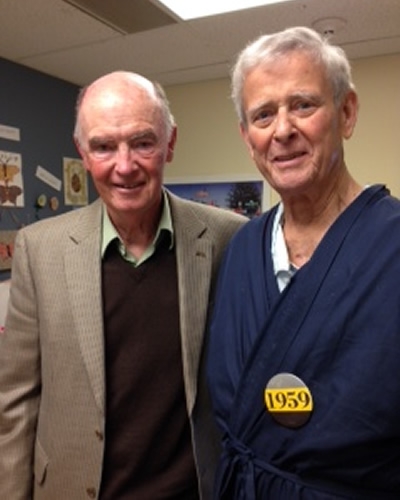 admin