COL Donald H. Peterson USAF (Retired)
Cullum: 20259
Class: '55
Cadet Company: L1
Date of Birth: October 22, 1933
Date of Death: May 27, 2018 - View or Post a Eulogy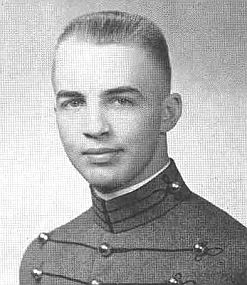 Born in Winona, Mississippi to Henry W. and Mabel Strickland Peterson, Don and his younger brother Gil grew up in a small town where everyone knew each other, all worked hard for a living, and were willing to give their neighbor a helping hand when needed. It was a simpler time, no AC, TV, computers or jet airplanes. Growing up Don loved to read, (mostly science fiction) and play outdoors using his vivid imagination; with friends he stayed in touch with his entire life. He would later tell his own children that as a young boy he had reoccurring dreams of flying, without the aid of wings or a plane, just soaring above the Earth. This dream set him on a quest for knowledge to discover the universe and its secrets.
It was while attending Winona High School that Don excelled in math and science. He credits his math teacher, Ruth Smith, with recognizing his gift and providing individual math instruction beyond the curriculum the small high school offered, enabling him to achieve the education needed for college admittance and scholarships.
His hard work paid off and after high school graduation he received an appointment to West Point. At the age of 17, Don boarded a train and headed out of his small Mississippi community to attend The Military Academy at West Point in New York. He graduated with a Bachelor of Science Degree in 1955 receiving his diploma from President Dwight D. Eisenhower and began his Air Force career. He would later earn his Masters Degree in Nuclear Engineering from the Air Force Institute of Technology in 1962. While serving in the Air Force and stationed in Greenville, Miss., Don met Bonnie Love. They married in 1957. They were together nearly 60 years and raised three children, Don Jr., Jean, and Shari. Later, their spouses, four grandchildren, and four great grandchildren would join in the family gatherings.
Don's Air Force career would last 24 years until he retired with the rank of Colonel. During this journey, Don would achieve many accomplishments. He went to test pilot school at Edwards AF Base and in 1967 was one of the third group of astronauts selected for the Air Force Manned Orbiting Laboratory Program.(MOL). When this program was canceled, Don became a NASA astronaut in 1969.
Don moved his family to El Lago, TX. to begin his NASA training. He would remain here until the day he died. While with NASA he served on the Apollo 16 Support Crew, and in 1983 flew on the Space Shuttle Challenger (STS 6) with crew members Commander Paul Weitz, Pilot Col. Karol Bobko, and Dr. Story Musgrave. As a mission specialist, Don performed the first EVA, (spacewalk) along with Story Musgrave. He resigned from NASA in 1984 and began his own consulting firm for work involving manned aerospace operations.
He had a remarkable career, but Don would tell you his greatest joy was caring for and spending time with his wife and family. His favorite title was "Dad or Daggy". He was an active supporter in all three of his children's academic endeavors, sports teams, and other extracurricular activities. He encouraged them to set goals, put in the work to reach them, then set higher goals and keep at it. The sky was not the limit. He was proud of each of their accomplishments and never hesitated to tell them. Saying "I love you" came easy and often from him. This love continued through the next generation. He told his grandchildren, "holding them in his rocking chair was better than floating in space." His unconditional love for all of them will be treasured always. In his last years he liked spending time in his backyard on his swing sipping coffee or sweet tea and admiring his azaleas. He will be remembered as an honest, giving, caring, gentle man. Don died peacefully at home surrounded by his children. His family is comforted knowing his childhood dream of flying has been fulfilled in this life and hereafter.
Don is preceded in death by his parents; Henry W. and Mabel Peterson and his loving wife Bonnie Love Peterson. He is survived by Brother; Gil Peterson, Children Don Jr. (JoAnn) Peterson, Jean (Bob) Stone, and Shari Peterson, Grandchildren; Shannon (Joe) Hathaway, Katie (Jordan) Senor, Max Stone and Jeff Stone, Great Grandchildren; Molly Kate and Macy Senor, and Laney and Ella Hathaway, Brother in law; Bill Jung, Nephews; Butch, Mike, and Sam Jung, and many other nieces, nephews and family members whom he loved dearly.
The family would like to extend their gratitude to his team of caregivers that enabled him to live out his life at home. Special thanks to Wanda, Brittney, and Candice and the Heart to Heart Hospice Care. A Memorial Service will be held at Crowder Funeral Home, located at 111 E. Medical Center Blvd. Webster, TX. 77598 on Thursday, May 31, 2018 at 11:00 A.M. with a reception immediately following.
In lieu of flowers, Don's request is that you make a donation in his name to the charity of your choice. Don always believed "the more you gave, the more you had."