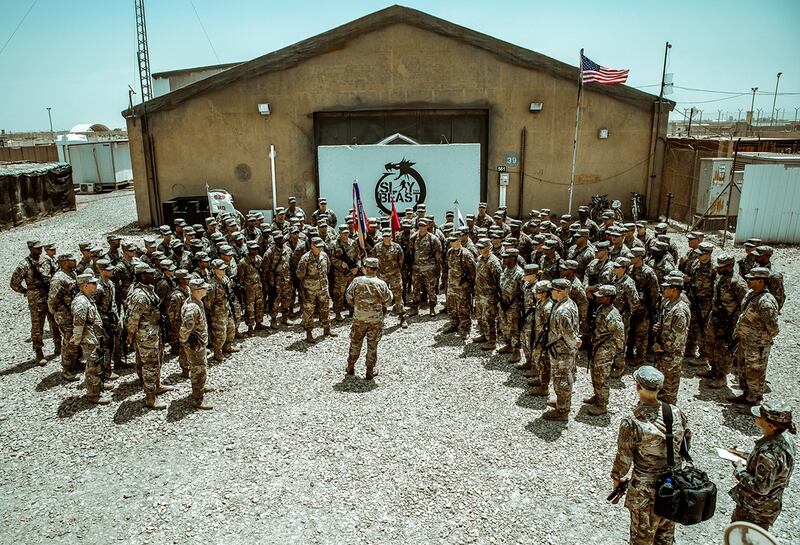 Two U.S. service members and a troop from a coalition partner nation were killed in a rocket attack in Iraq, a Defense Department official told Military Times Wednesday.
The official said that there were also about a dozen people were injured in a volley of 18 rockets that hit Iraq's Camp Taji base.
Shortly after the attack news reports emerged that the third person killed was a UK national. A spokesperson for the Ministry of Defence said that the government is "aware of an incident involving UK service personnel at Camp Taji, Iraq. An investigation is underway, it would be inappropriate to comment further at this time."
Camp Taji, located just north of Baghdad, has been used as a training base for a number of years. There are as many as 6,000 U.S. troops in Iraq, training and advising Iraqi forces and conducting counterterrorism missions.